Money-Minded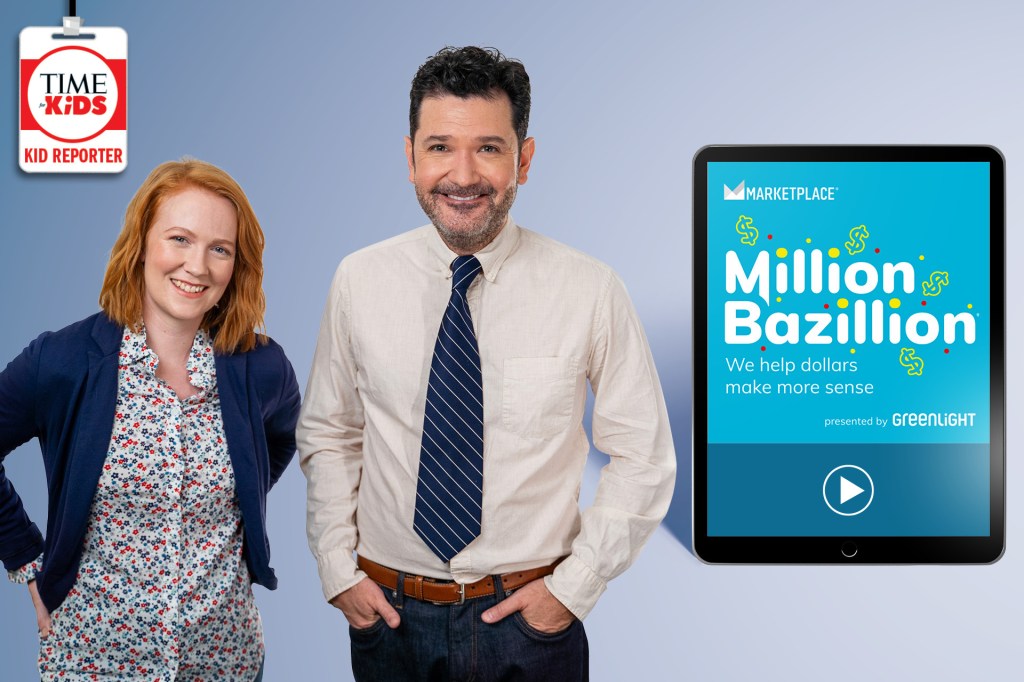 What's cryptocurrency? Why can't kids have jobs? These are just two of the questions explored in Million Bazillion. It's a podcast that teaches kids about business and the economy. In each episode, hosts Bridget Bodnar and Ryan Perez answer a question that kids have asked about money.
Many adults weren't taught about money when they were young, Bodnar says. That's where the idea for Million Bazillion started. The show's motto is "We help dollars make more sense." Bodnar says, "We wanted to have a show that could talk about economic concepts. You may have asked your parents about these things, but they don't always have an answer that makes sense."
Perez says learning about finance now will pay off down the road. "I hope the show can make money an easier part of your life," he says, "so that when you grow up, you can focus on other things instead of worrying about money all the time." Now that makes sense.