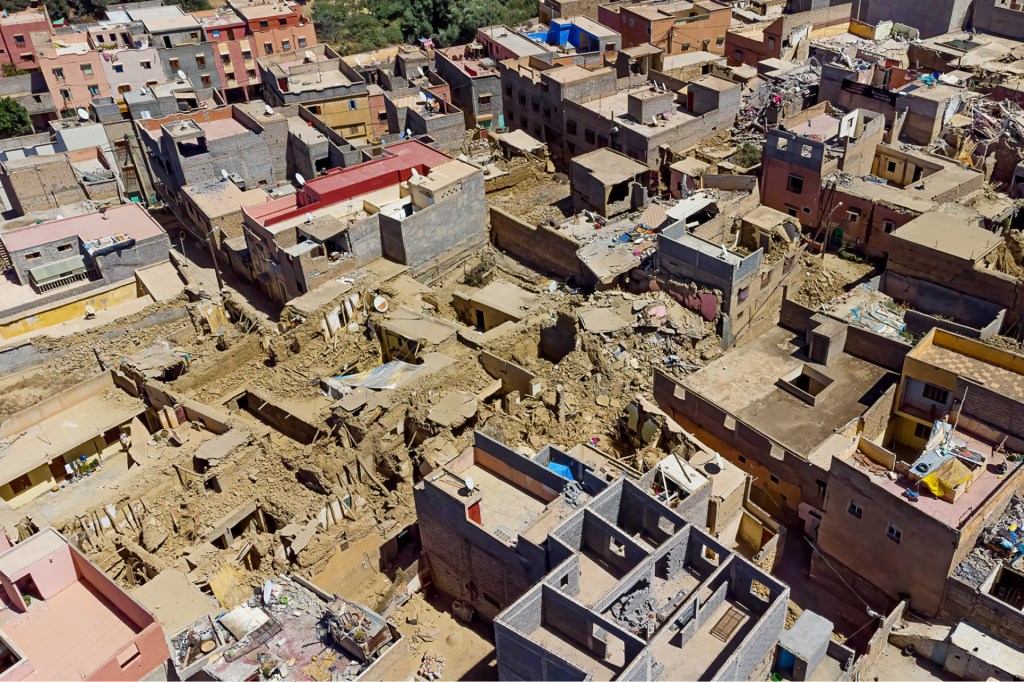 Rescue efforts continue in North Africa. The region has been hit with two major natural disasters. An earthquake struck Morocco on September 8. Two days later, rain brought devastating floods to parts of Libya.
The 6.8-magnitude quake in Morocco was the strongest the country has seen in a century. Some 300,000 people have been affected. At press time, close to 3,000 people had died.
"It's a catastrophe,'' says Salah Ancheu, who lives in the village of Amizmiz. "We don't know what the future is."
Mountain villages suffered the worst damage. Mud-brick homes were flattened. Roads were blocked by rubble. Neighbors have had to take action to help one another. "I was asleep when the earthquake struck," says Fatna Bechar, who lives in Moulay Brahim. "I was saved by my neighbors who cleared the rubble."
The Moroccan government has invited aid workers from Britain, Qatar, Spain, and the United Arab Emirates. It hasn't yet allowed workers from other countries in. But officials vow to help people rebuild their homes. That could take years in some areas, Enaam Mayara said. He's the president of Morocco's House of Councillors.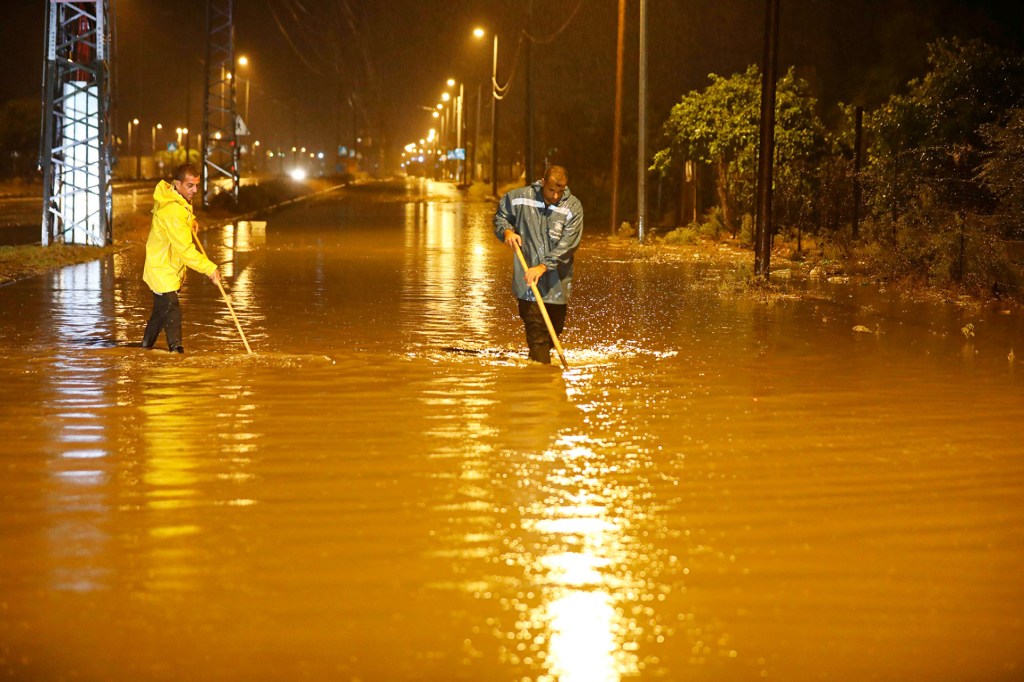 ASHRAF AMRA—ANADOLU AGENCY/GETTY IMAGES
In Libya, floodwaters broke through dams near the port city of Derna on September 10. The Wadi Derna river overflowed. It swept through the city. Floors in apartment buildings collapsed. Cars were tossed around. The water "erased everything in its way," according to Ahmed Abdalla, a resident.
Emergency teams are digging through the ruins. Thousands of people are missing. "We were stunned by the amount of destruction," says Othman Abduljaleel, eastern Libya's health minister.
Several other towns suffered damage. The United States says it's working with the United Nations on how best to help. Countries in the region are also offering aid.
Stop and Think! What does "at press time" mean? Why is this phrase used in the story? What does it tell us about the news?