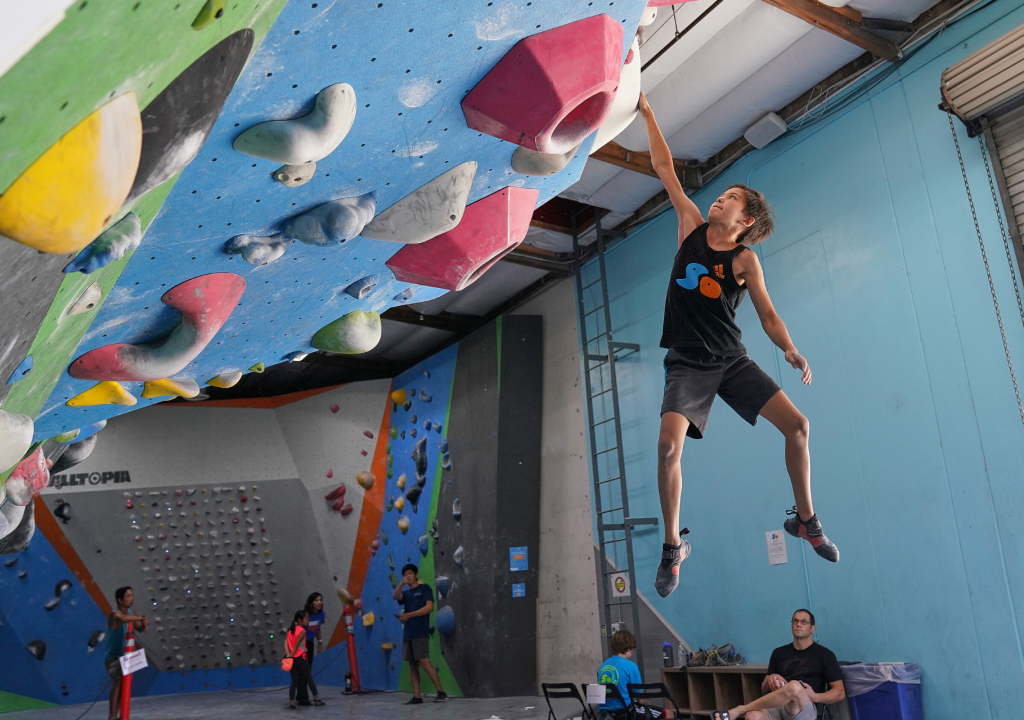 Movies about rock climbing show people reaching the highest peaks in the world. But you don't need to climb a mountain to feel the excitement. Climbing gyms are opening across the United States. The sport is growing more popular by the minute. About 1,000 to 1,500 people in the U.S. climb for the first time each day. That's according to 2015 statistics reported by the International Federation of Sport Climbing.
TFK Kid Reporter Priscilla L. Ho was one of these first-time climbers. "Fear was the first emotion I felt," she says. But it "turned into exhilaration
exhilaration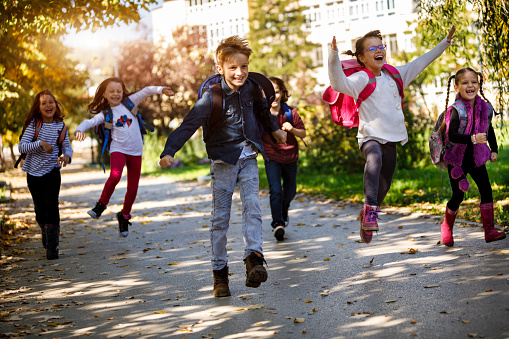 DAMICUDIC—GETTY IMAGES a feeling of extreme happiness or excitement (noun) The students rode a wave of exhilaration on the last day of school. when I reached the top."
Justen Sjong used to be a professional rock climber. Now he's a senior director at El Cap. El Cap is a company that owns two climbing-gym networks. One is called Earth Treks. Its Englewood, Colorado, location is the biggest indoor climbing gym in the country. Sjong thinks of climbing as the "physical version of chess." He says, "You are presented with a boulder or a problem on the wall, and you're to solve it with your body."
Big Competition
Many people climb just for fun. Some do it at birthday parties. Others climb at summer camps. But some people take climbing seriously as a sport. Logan Schlecht is 11. He's a member of the competitive climbing team at the Sender One gym in Santa Ana, California.
A misconception
misconception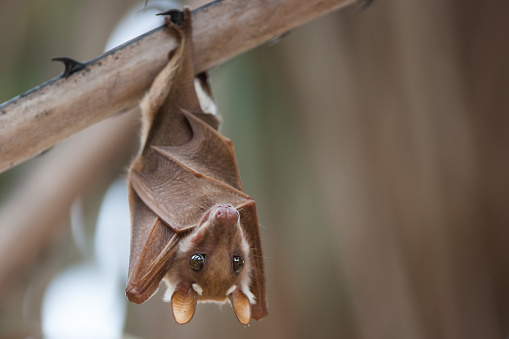 ANNICK VANDERSCHELDEN PHOTOGRAPHY/GETTY IMAGES an idea or impression that is incorrect (noun) It's a popular misconception that all bats are blind. about rock climbing is that it's all about physical strength. "It's not," Logan says. "It's really the ability to push yourself to the limit and know that you're able to do this."
Soon climbing will be an Olympic sport. Climbers will compete for the first time next year at the 2020 Summer Games. The Games will be held in Tokyo, Japan.
So far, one athlete has qualified for the U.S. Olympic Climbing Team: 18-year-old Brooke Raboutou. She told Climbing magazine, "I hope I can help the sport grow and introduce new people to the joys of climbing."