A New Museum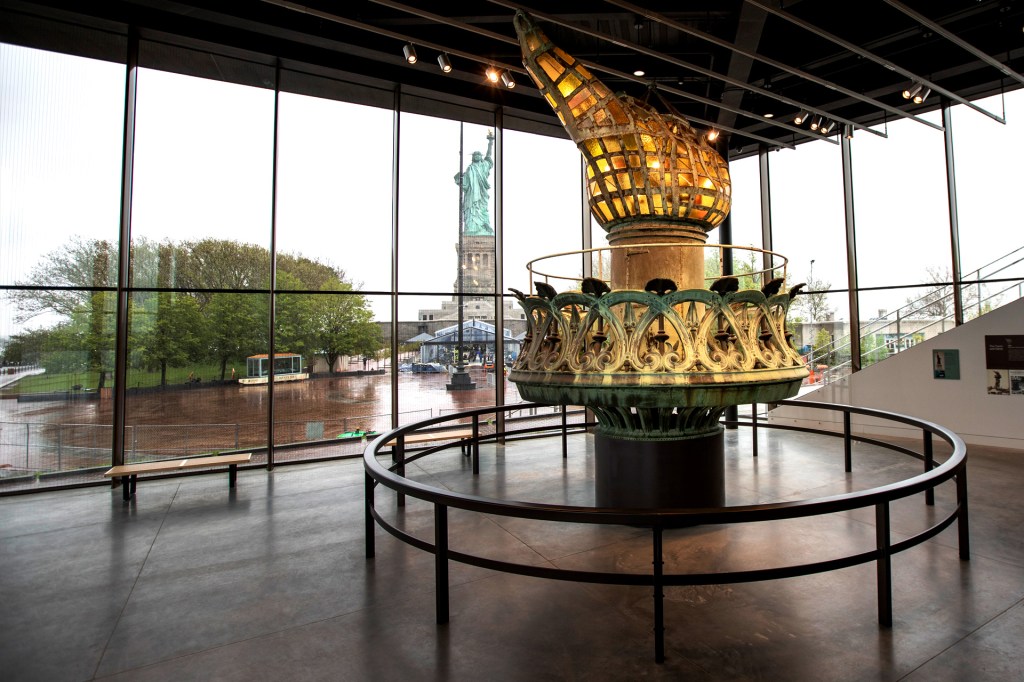 A new museum gives visitors a fresh look at one of our country's most important monuments. It's the Statue of Liberty Museum. It opens to the public on May 16. The museum is located on Liberty Island. That's off the southern tip of Manhattan, in New York City.
The new museum covers 26,000 square feet. That's about half the size of a football field. It replaces the previous museum, which was in the statue's pedestal. This will allow for more visitors than ever before. Each year, more than 4 million people visit Liberty Island. But only about 20% were able to enter the old museum.
"We looked at this small museum and thought, 'Wouldn't it be wonderful to . . . move it out to a place where more people could experience it?'" John Piltzecker said. He is superintendent of the Statue of Liberty National Monument and Ellis Island.
Admission to the new museum is free with the price of a ticket to Liberty Island. Inside, visitors can watch a film about Lady Liberty's creation. They can also see artifacts, photos, and even the statue's original, 3,600-pound torch. (That torch was removed in 1984 because of water damage.) A digital station lets visitors record what the Statue of Liberty means to them.
The $100 million project took 26 months to complete. It was privately funded. Those behind it hope that visitors will leave with a new appreciation for the iconic structure.
"Everywhere you go in the world, anywhere you see something about the United States, you see the Statue of Liberty," said Stephen Briganti. He is president and CEO of the Statue of Liberty-Ellis Island Foundation.
The Statue of Liberty was a gift from France to United States. The American public got its first look at Lady Liberty in 1886.
Stop & Think! Why do you think TFK published this story the day before the museum opens? How might the story have been different if it were published after the opening date?