The Next President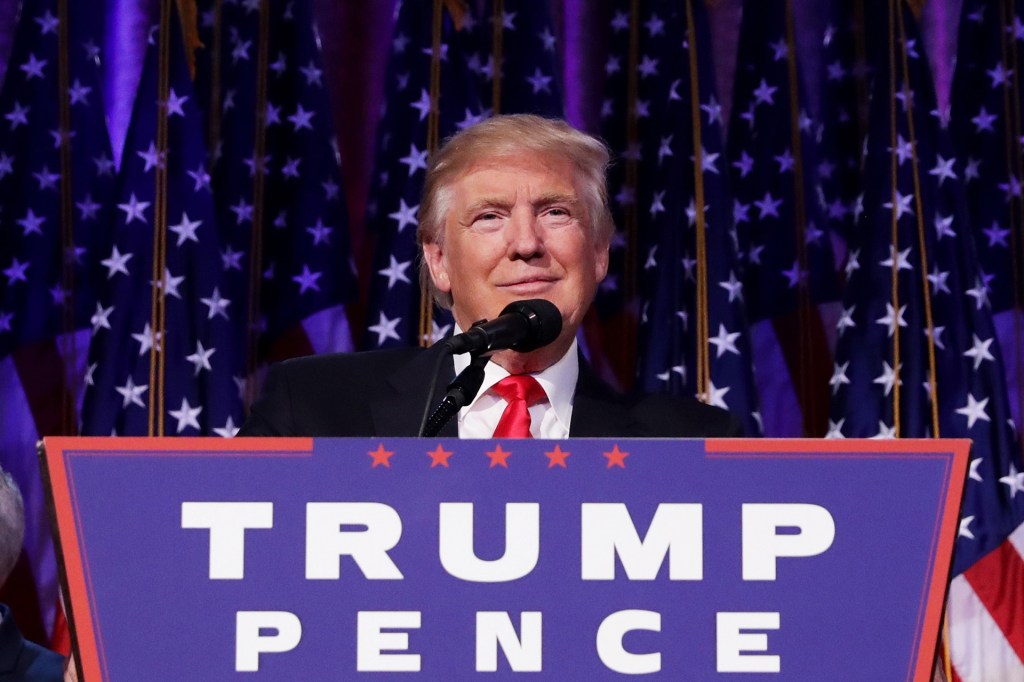 Donald Trump is elected the 45th president of the United States.
It was a stunning upset. Voters elected Republican candidate Donald Trump as the 45th president of the United States. By 2:00 a.m. on November 9, it was clear that Trump had defeated the Democratic candidate, Hillary Clinton. Trump, 70, is a successful businessman and reality-TV star. He has never served in government.
At 2:47 a.m., the president-elect took the stage. He was in a packed ballroom at the New York Hilton Hotel, in midtown Manhattan. "It is time for us to come together as one united people," he told cheering supporters.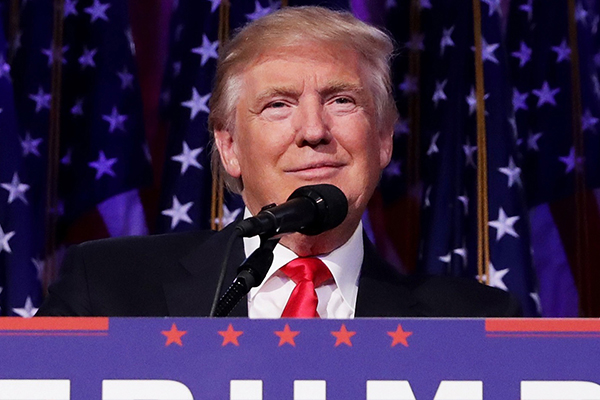 CHIP SOMODEVILLA—GETTY IMAGES
The Road to Victory
For several hours, races in key states like Florida, Pennsylvania, and North Carolina were too close to call. These states were important because of their Electoral College votes. To win the presidency, a candidate needs 270 electoral votes. By 2:30 a.m., Trump had gained 276 electoral votes to Clinton's 218.
Trump's victory surprised many experts. They had predicted Clinton would win. The results of the TFK election poll also favored Clinton. She won that vote 6,893 to 3,540.
Clinton conceded
concede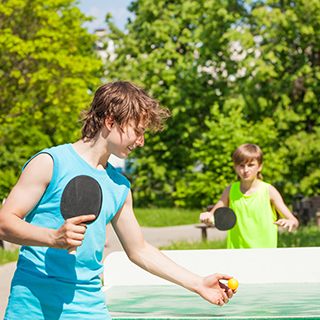 GETTY IMAGES to admit defeat in a match or contest (verb) Barry had to concede that Mark was a better Ping-Pong player than he was. to Trump in a phone call at 2:30 a.m. "Hillary has worked very long and very hard," Trump said. "We owe her a major debt of gratitude for her service to our country."
JUSTIN SULLIVAN—GETTY IMAGES
Clinton gave her concession speech later in the day. Her running mate, Senator Tim Kaine, of Virginia, and her family were at her side. "Donald Trump is going to be our president," she said. "We owe him an open mind and the chance to lead."
The Challenges Ahead
Trump and his vice president, Governor Mike Pence, of Indiana, will take office on January 20. They can expect support from Congress. Republicans will control the House of Representatives and the Senate. The party will have majorities in both houses.
But Trump will have to work hard to bring the nation together. The campaign was divisive
divisive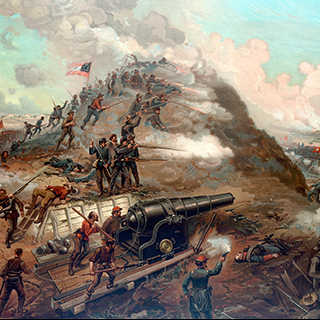 JOHN PARROT—STOCKTREK IMAGES/GETTY IMAGES causing disagreement (adjective) The Civil War was one of the most divisive periods in U.S. history. . He will need to meet many challenges, including immigration, health-care and education reform, and fixing the economy. Millions of Americans are out of work. They are struggling to make ends meet. Trump must also tackle international issues like the war on terrorism.
MANDEL NGAN—AFP/GETTY IMAGES
Trump is confident that the future is bright. "Every single American will have the opportunity to realize his or her fullest potential," he said. "Nothing we want for our future is beyond our reach."
How the States Voted
Each state gets a number of electoral votes based on its population. Trump won several key states that voted Democratic in the past few elections.