NFL Protests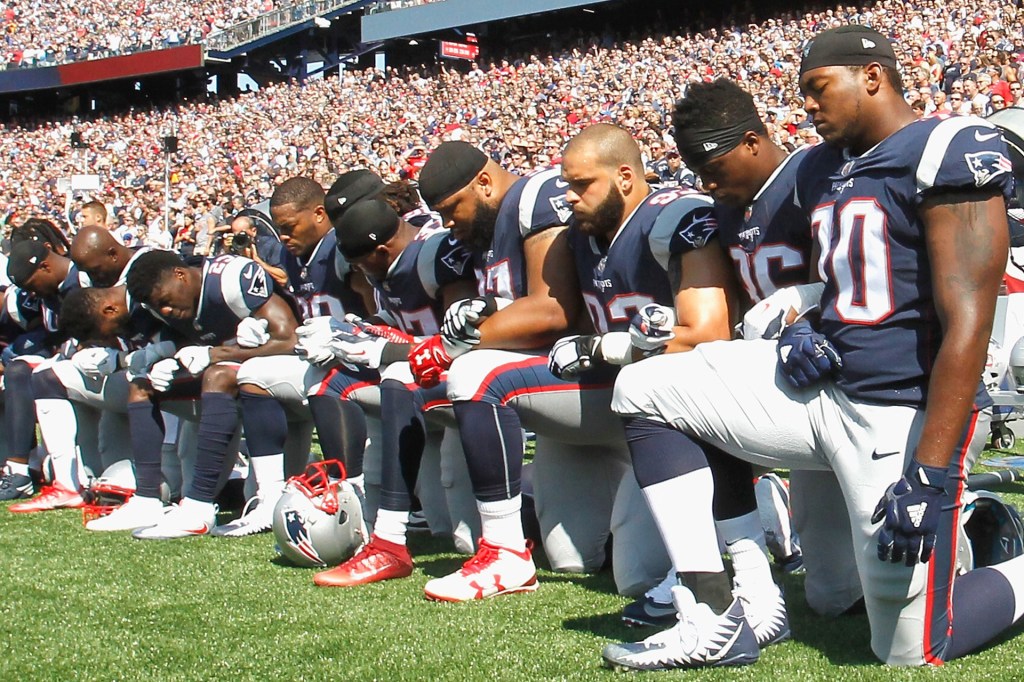 On September 24, more than 200 National Football League (NFL) players protested during the national anthem. They sat, knelt, or raised a fist. Some locked arms on the sidelines. Three teams stayed in the locker room.
In 2016, Colin Kaepernick played for the San Francisco 49ers. He knelt during the anthem. He did it to protest racism and injustice. This fall, the protest grew widespread after President Donald Trump spoke at a rally on September 22. "Wouldn't you love to see one of these NFL owners, when someone disrespects our flag, to say . . . 'He's fired!'" Many Americans believe the protests show disrespect for the U.S. Trump was speaking for them.
His remarks sparked discussion about the U.S. Constitution. The law protects you from being punished by the government for sharing your opinions. Many people support the players' message. And many team owners support their right to share it. Robert Kraft owns the New England Patriots. He said players have a "right to peacefully . . . raise awareness in a manner they feel is most impactful
impactful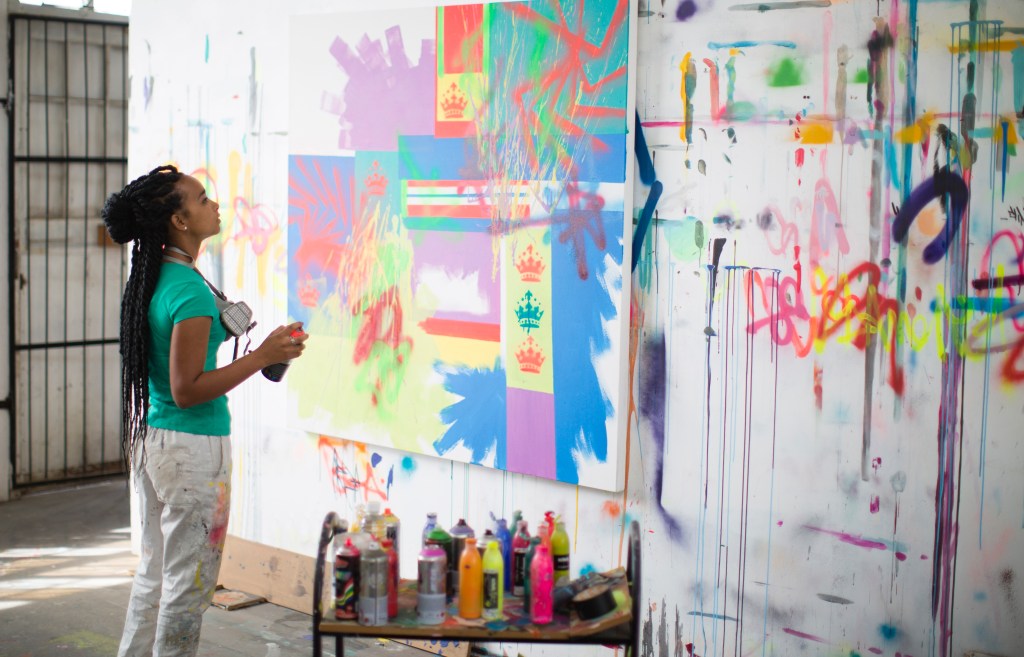 ALISTAIR BERG—GETTY IMAGES having a forceful impact or effect (adjective) The artist chose bold colors to make her painting more impactful. ."
The NFL has stood by its players. Roger Goodell is the commissioner of the NFL. "I'm proud of our league," he says.