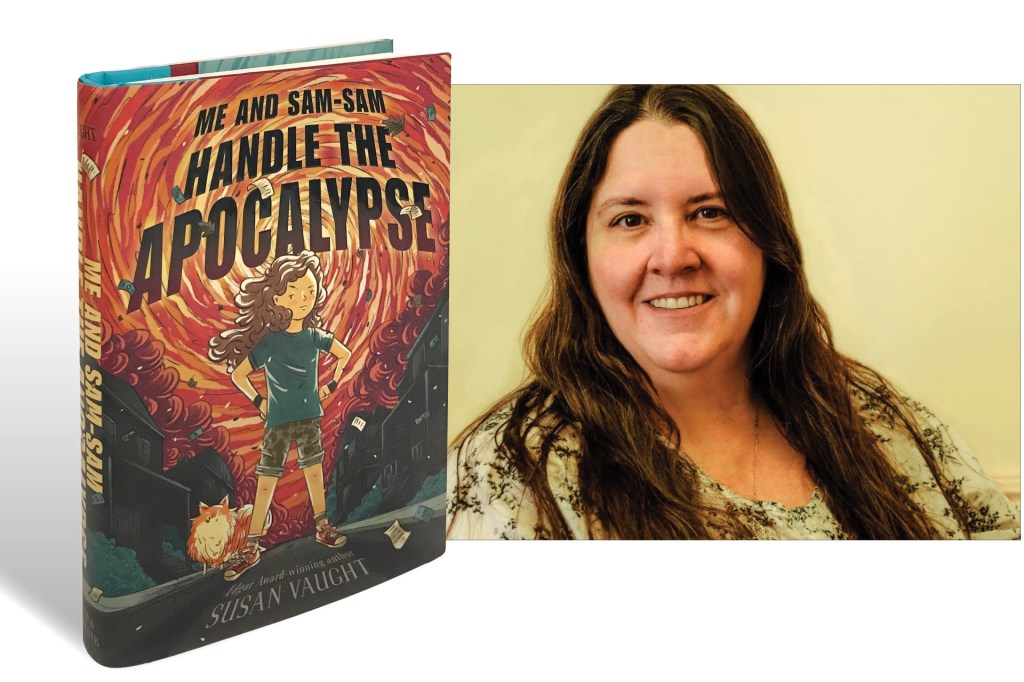 Middle school is difficult already for Jesse Broadview. Her mom is in Iraq with the military, and Jesse doesn't have many friends. But her life gets even more complicated when someone steals money from the school library. Jesse's dad, the English teacher, becomes the main suspect. In Me and Sam-Sam Handle the Apocalypse, Jesse sets out to clear her father's name.
Jesse is on the autism spectrum, which means she processes information differently from how most people do. In Jesse's words, "I get stuck on lots of stuff, like words and phrases and numbers and smells and pictures and song lines and what time stuff is supposed to happen." But with the help of her pet Pomeranian, Sam-Sam, Jesse gets the chance to be the hero she wants to be.
Author SUSAN VAUGHT (pictured) is not just a writer. She's also a neuropsychologist. And just like Jesse, Vaught says she is on the autism spectrum. "The way she sees the world, the way she processes information, is very much like me," Vaught told TIME for Kids.
Vaught wishes there were more books about kids with disabilities. "I want children to see themselves on the pages doing amazing, heroic, wonderful fun things—no matter what their issues might be," she says.