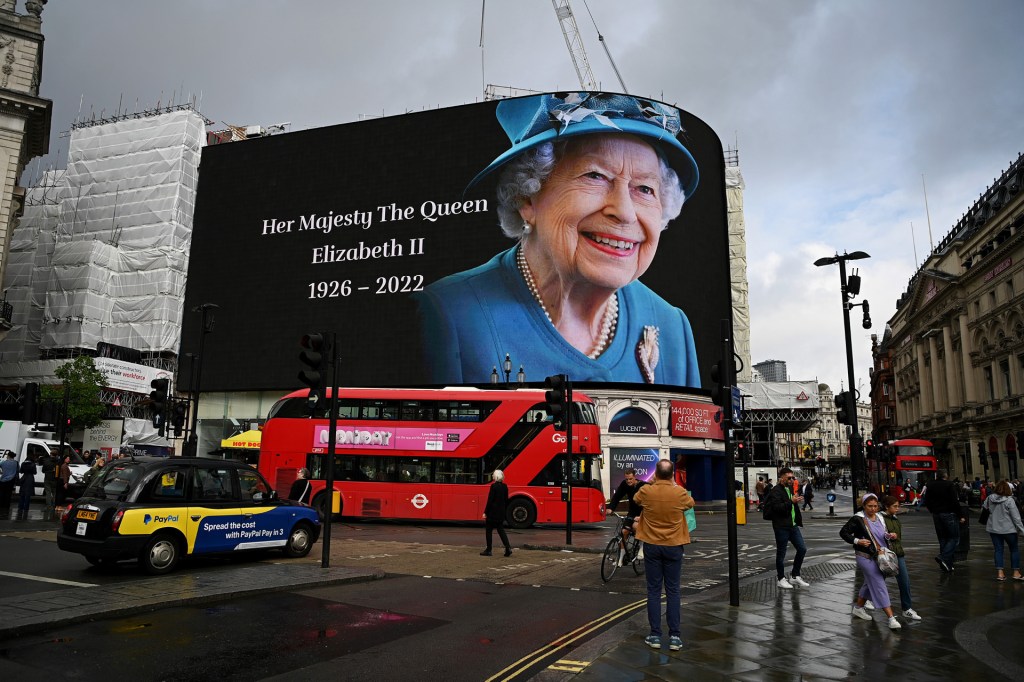 This article was originally published on September 9. It was updated on September 16.
On September 8, Queen Elizabeth II died at Balmoral castle, in Scotland. She was 96. She was Great Britain's head of state for 70 years.
"You can't actually quite imagine her not being there," Sally Cherry said. Cherry was one of the mourners who gathered outside of Buckingham Palace, in London, England. "I don't think you'll see a reign like that again."
Elizabeth became queen in 1952. That was after her father, King George VI, died. As queen, she did not have governing power. She traveled the world as her nation's goodwill ambassador. But she could appoint British prime ministers. Two days before she died, Elizabeth met with Britain's new prime minister, Liz Truss.
A funeral will be held at Westminster Abbey, in London, on September 19. Elizabeth's son Charles, who is now king, said: "I know her loss will be deeply felt throughout the country . . . and by countless people around the world."
Stop & Think! Why do you think TFK has chosen to cover this story? What factors do editors consider when deciding which stories to feature?