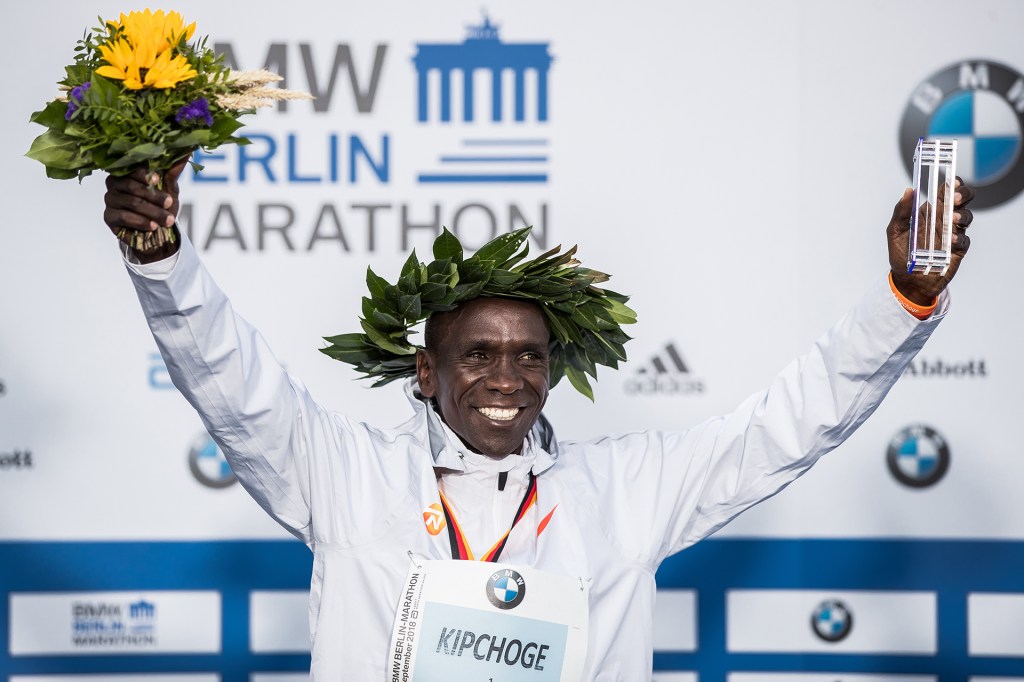 Eliud Kipchoge, of Kenya, broke the marathon world record on September 16. He was at the Berlin Marathon, in Germany. Kipchoge finished the 26.2-mile race in two hours, one minute, and 39 seconds.
Kipchoge is the first person to run a marathon in under two hours and two minutes. His time was one minute and 18 seconds faster than the previous world record. That one was set in 2014.
Kipchoge had twice tried to break the record in Berlin. "I lack the words to describe this day," he told the Associated Press. "They say you can miss two times but you can't miss the third time."
Conditions were ideal
ideal
MALCOLM P CHAPMAN/GETTY IMAGES perfect (adjective) The weather was ideal for a picnic. at this year's marathon. There were mild temperatures and little wind. This gave runners an advantage over 2017. Then, it was hot and rainy. The last six marathon world records were broken at the Berlin Marathon. Record-seekers like the race because of its flat course.
Kipchoge has entered 11 marathons and won 10 of them. He is also the reigning Olympic marathon champ.