Relief Bill Passed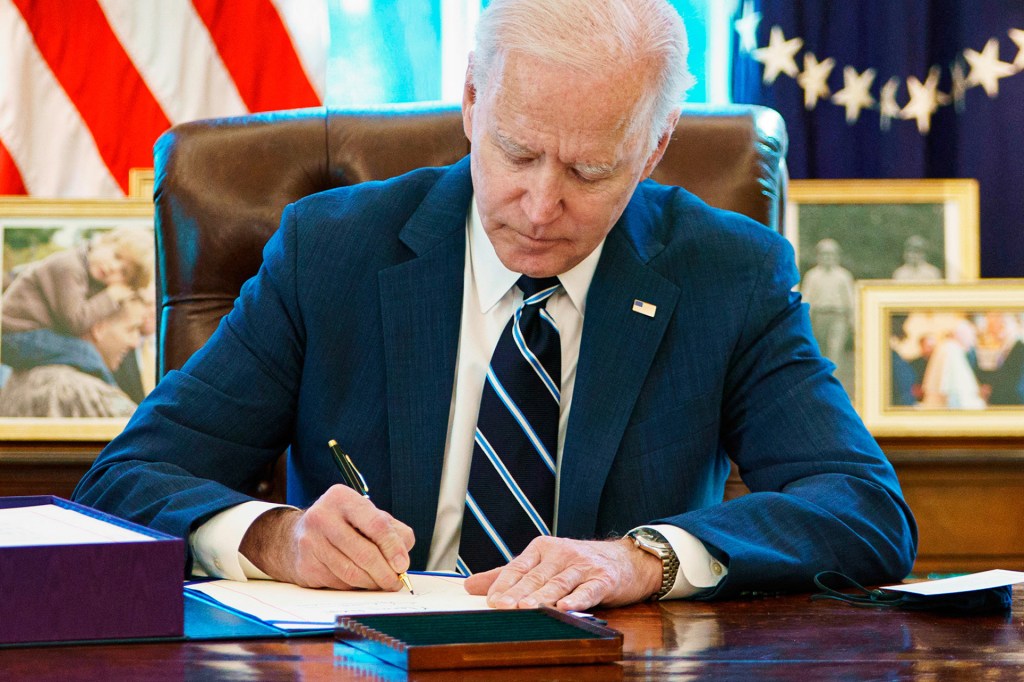 On March 12, Americans began receiving payments from the United States government. This is part of President Joe Biden's plan to help people. Many have struggled during the pandemic.
Biden signed the American Rescue Plan, worth nearly $2 trillion. That was on March 11. It's designed to help repair the economy, which was damaged by the pandemic. It's the second-largest stimulus bill in U.S. history. The largest was worth more than $2 trillion. President Donald Trump signed that bill.
The new bill provides one-time payments of up to $1,400 to those who qualify. Billions of dollars will go toward reopening schools. The bill will also help increase vaccine distribution.
Republican lawmakers say the bill is too big. But polls show that 70% of Americans support it. Those results are from Reuters and Pew Research Center. "This legislation is about giving the backbone of this nation . . . the people who keep this country going . . . a fighting chance," Biden said in a statement.
Stop and Think! Which details about the stimulus bill stand out to you, and why? How do you think the bill will affect people in your community?