Slime Business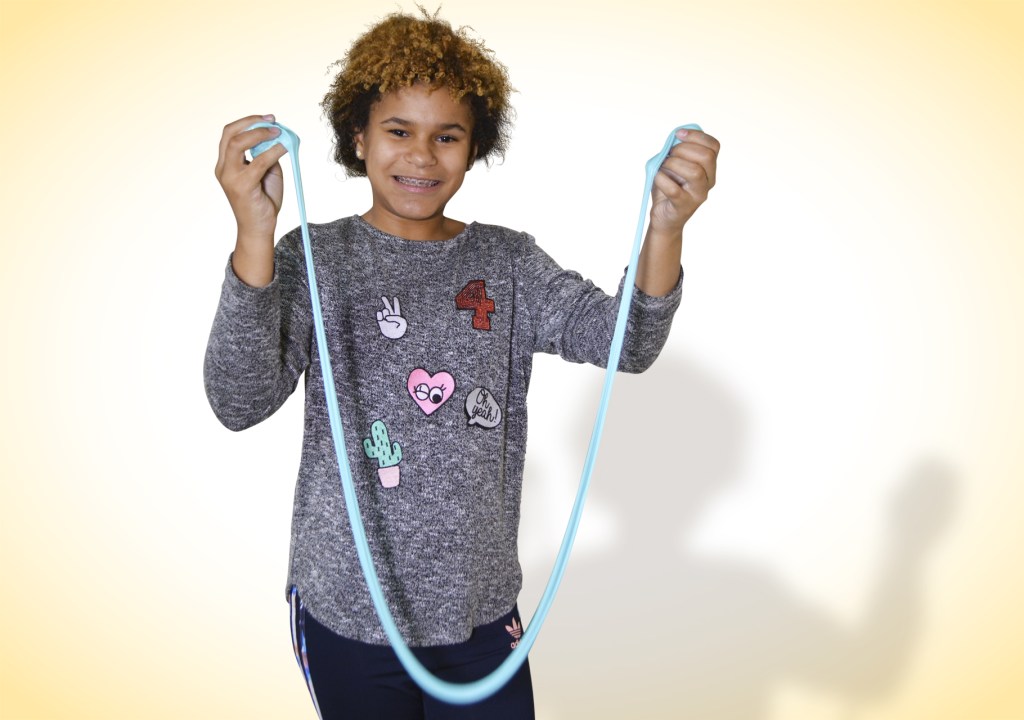 Nadia Abadzis has been making slime for a few months. "My favorite was a velvety purple color," she says. "It looked really pretty." The sixth grader from Union City, New Jersey, has created glossy slime, clear slime, and fluffy slime.
Nadia kneads, stretches, and pokes the slime. She also sells it to friends for $2 to $3, depending on the size of the glob.
Nadia is not the only one with a slime business. Kids all around the country are making and selling slime. Millions of online videos feature homemade slime. "It's a trend right now," says Nadia.
Supply and Demand
The trend spread quickly. Stores could not keep up with the demand for school glue. It is slime's main ingredient. In February, many stores ran out of the glue.
Leen Nsouli works at the NPD Group. The firm keeps track of how products sell. At the end of 2016, Nsouli noticed something strange. "Glue sales were through the roof," she says.
Newell Brands manufactures Elmer's School Glue. The company has increased the amount of glue it produces and sells to stores.
Nadia hasn't had a problem getting glue. She uses recipes she saw in how-to videos. There are plenty of recipes to choose from. But no matter which recipe you use, first check with an adult.
Some kids have hurt the skin on their hands using powdered Borax. It is an ingredient in some recipes. Dr. Jennifer Lowry, of Children's Mercy Hospital, in Missouri, says it is a good idea to wear protective gloves if you are going to spend a lot of time making slime.
Then, let the gloppy fun begin!