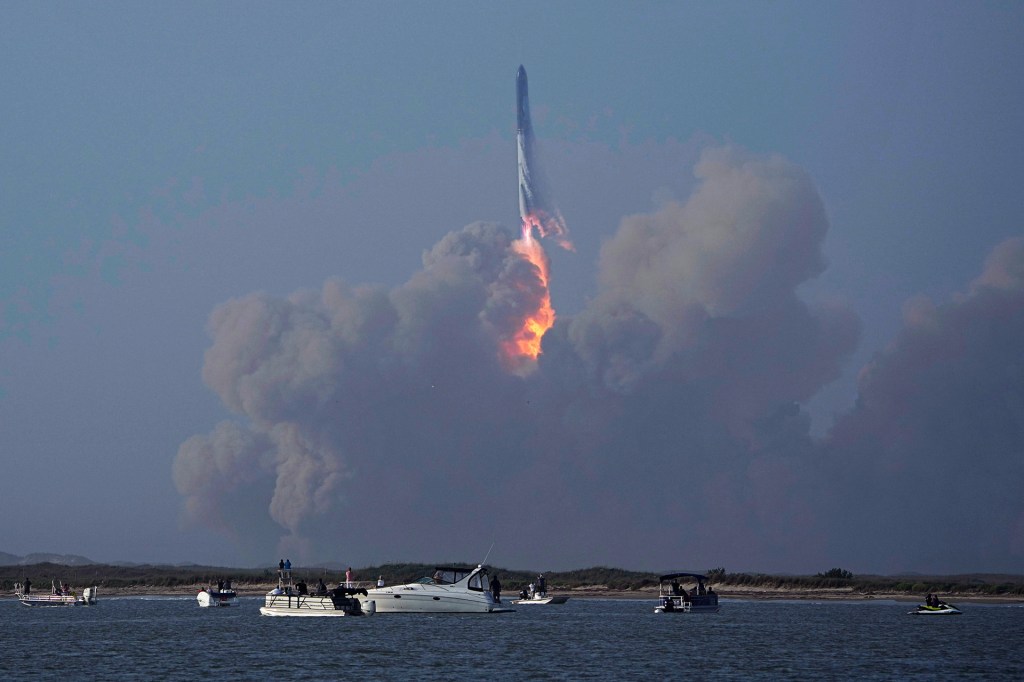 On April 20, SpaceX launched its first test flight of Starship, the biggest rocket ever built. The 400-foot-tall ship took off from a spaceport in southern Texas. No people were on board.
"I'm not saying it will get to orbit," SpaceX founder Elon Musk said, in March. "But I am guaranteeing excitement."
As it turned out, Starship did not get into orbit. The plan was for it to travel partway around the planet for 90 minutes. But four minutes after liftoff, the rocket exploded. Even so, just getting it off the launchpad was a success for SpaceX.
For now, the company is focused on getting a Starship rocket ready to take NASA astronauts to the moon by 2025. One could eventually take people to Mars.
SpaceX is changing the spaceflight business. Its rockets can be reused. This will make it less expensive to send people and satellites into space.
People gathered on a nearby island to watch the launch. For a few minutes, they got their excitement. As Starship took off, they screamed, "Go, baby, go!"
Stop and Think! Why is the Starship rocket newsworthy? How might it change the space business? What else would you like to learn about Starship?