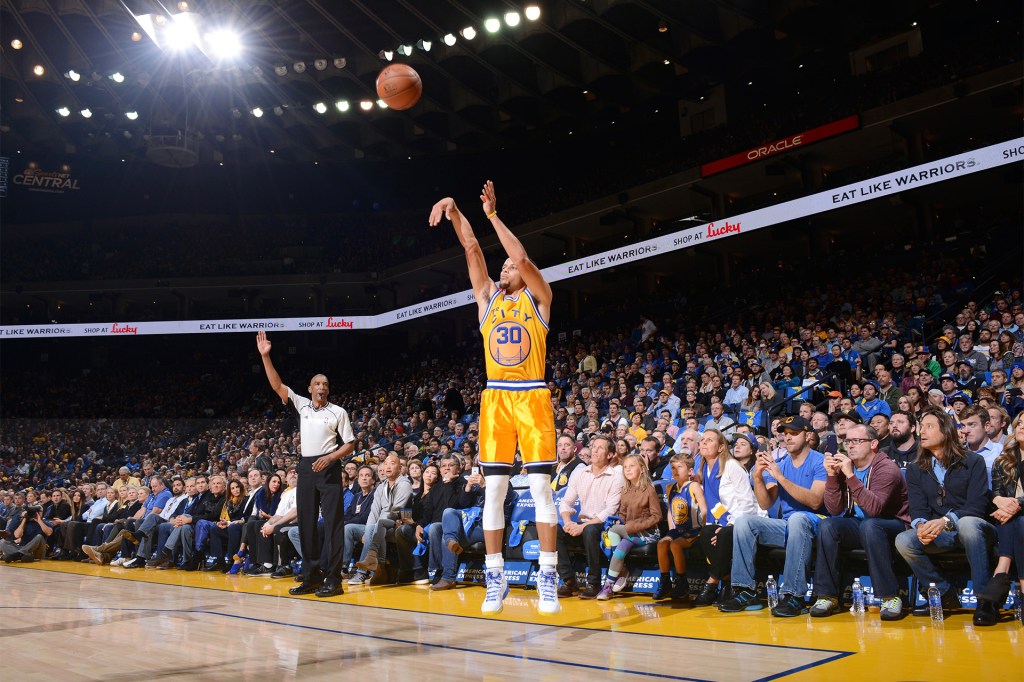 It is more than an hour before the Denver Nuggets face off against the Golden State Warriors. But in Denver's arena, fans watch as Stephen Curry sinks shot after shot into the hoop from the three-point line. Curry steps near half-court, almost 40 feet from the basket, and starts again. "I have not seen him miss one!" says Ty Hansen, a Nuggets fan.
This kind of excitement has been on display in arenas across the nation lately. Curry and the Warriors won the 2014-15 NBA championship. They began the 2015-16 season with the hottest start in league history. Off the court, sales of Curry jerseys are up 500% this season, according to online retailer Fanatics. Industry experts say Curry's $130 sneaker has almost single-handedly doubled Under Armour's basketball-footwear sales. "Steph's the face of the NBA," says Curry's Warriors teammate Draymond Green.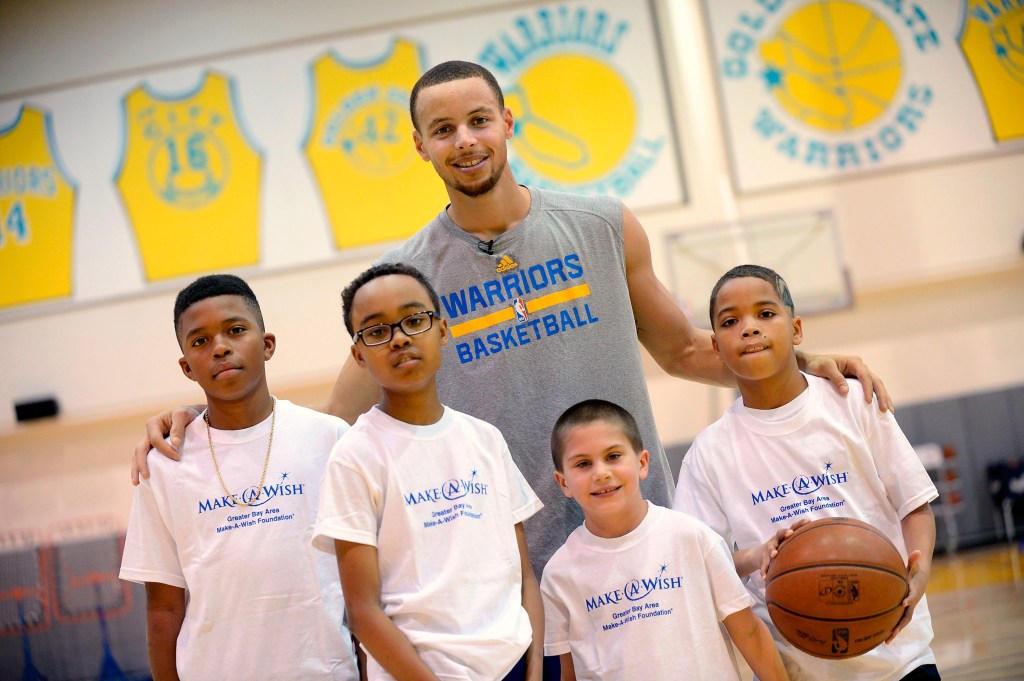 NOAH GRAHAM—NBAE/GETTY IMAGES
A New Kind of Player
Lately, the game plan for success in the NBA is lots of long-distance shots. The game has moved away from carefully working the ball toward the big guys under the basket. As a result, teams today are making more three-pointers per game than at any other time in NBA history. The game is moving faster than it has in more than 20 seasons.
These trends are a perfect match for Curry's skills. This season, he is making more than five three-pointers a game. If he keeps it up, he'll break his own record for three-point shots made in a single season. He set the record a year ago. "He's going to create a whole new brand of basketball player," says Jerry West, a Warriors executive board member and Hall of Fame player.
He's Got Game
Curry zips in and around defenders. He veers one way, then just as quickly stops, confusing defenders who are trying to keep up. Every movement is purposeful. "It's like dancing," says Curry's friend Misty Copeland, the ballerina.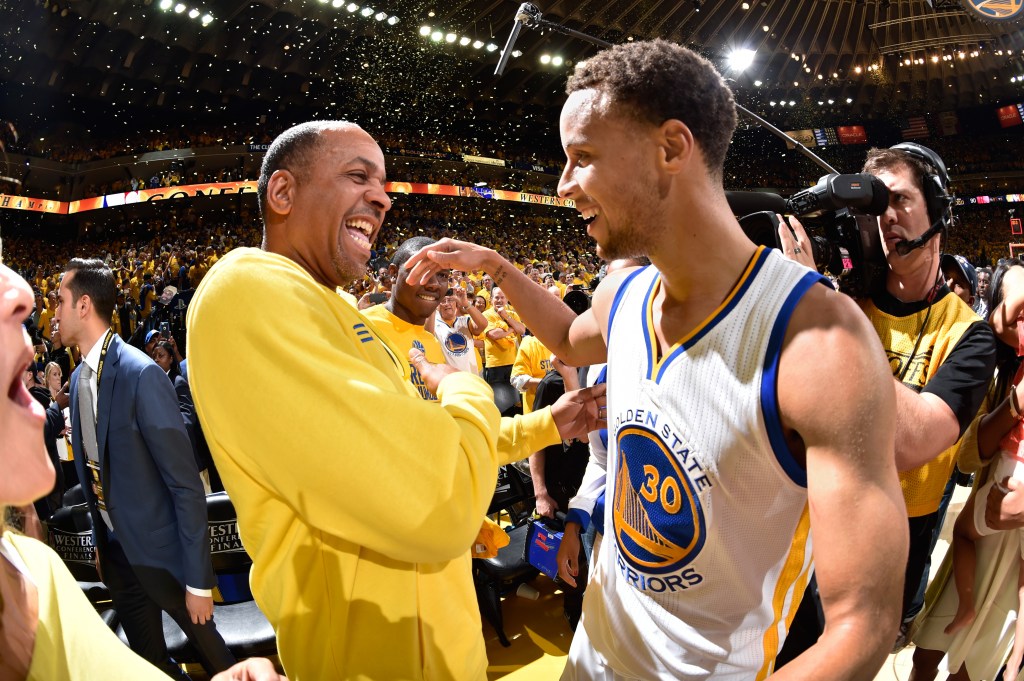 ANDREW D. BERNSTEIN—NBAE/GETTY IMAGES
Curry has big goals for 2016. He wants a second straight MVP award and another NBA title. He also wants an Olympic gold medal as a member of Team U.S.A. at the Summer Games, in Rio de Janeiro, Brazil.
And there's one more thing we can look forward to from Curry. "You should expect me," he says, "to keep getting better."