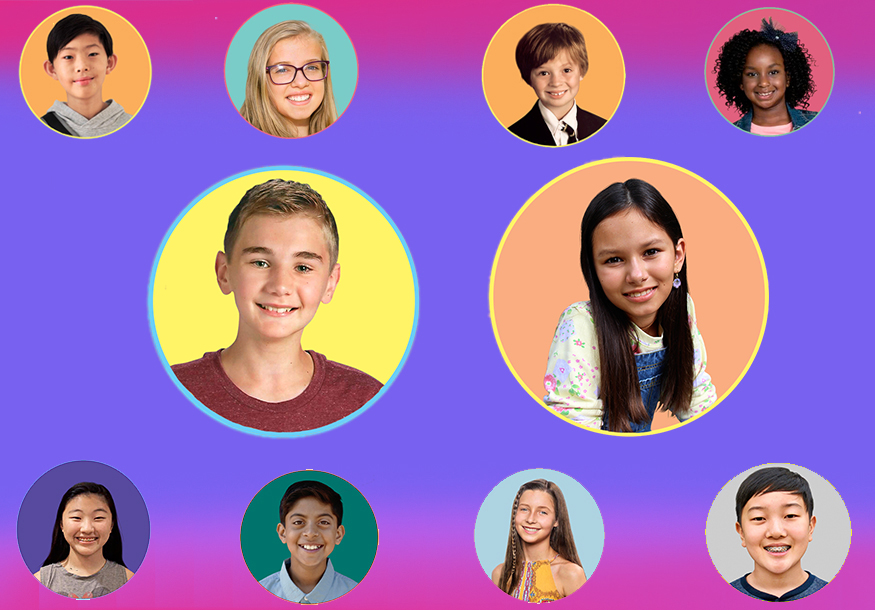 Many exciting books were published in 2018. Here, TFK Kid Reporters Will Holland and Maria Suarez review two of them. This is the second in a three-part series. Check back soon for more in our end-of-year roundup.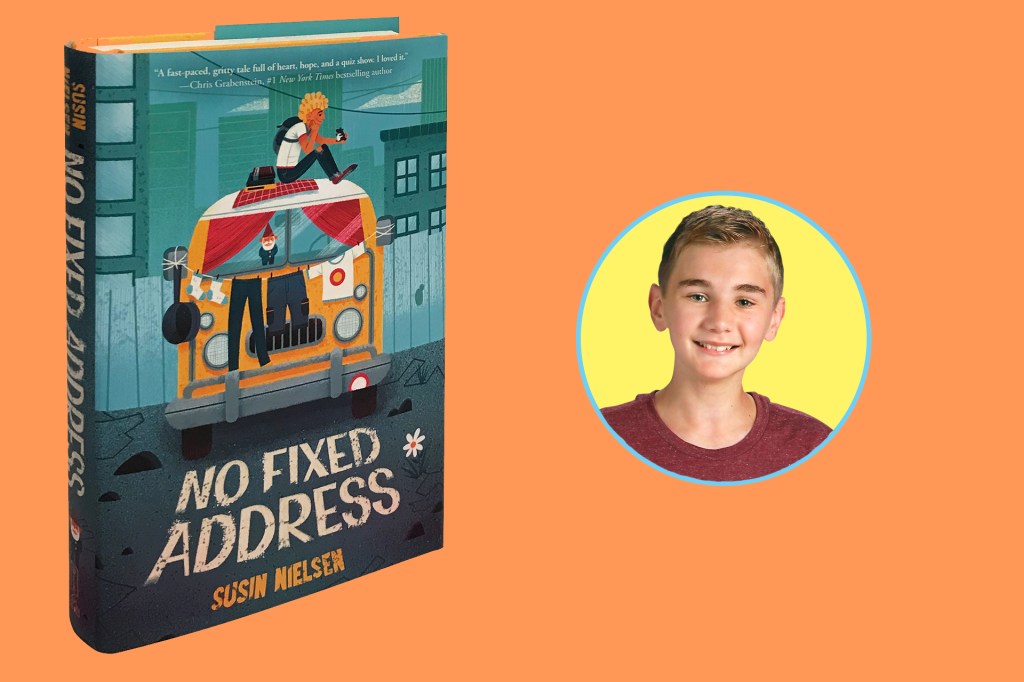 BOOK: STEPHEN BLUE FOR TIME FOR KIDS
Title: No Fixed Address
Author: Susin Nielsen
Reviewed by: TFK Kid Reporter Will Holland
Genre: Realistic Fiction
Number of Pages: 288
What's the basic story line? Twelve-year-old Felix Knutsson has a talent for memorizing trivia. When his favorite game show, Who What Where When, introduces a junior edition, he is eager to apply. The grand prize is $25,000 dollars. If Felix wins, he and his single mother, Astrid, will be able to move out of their "temporary" home (a Westfalia van) and into a real apartment. It has been hard for Astrid to find work, which makes it difficult to secure a place that she and her son can call home. Will Felix win and be able to support his mother?
Are the characters believable? The characters were fairly believable. Author Susin Nielsen emphasizes that everyone is dealing with their own problems. The characters she creates are not perfect; they are realistic. As a teenager, however, I think that Felix's portrayal might be a little forced because I don't know of anyone my age who is so intelligent. This is what makes him unique, though it is hard to believe that a 12-year-old would be able to tell you that the Roman emperor Nero had his own palace built of gold.
Who would like this book? This book handles a few sensitive topics (homelessness, poverty, and shoplifting, to name a few). Nielsen uses humor when dealing with these delicate matters. I felt comfortable reading about the struggles of Felix and his mother. Anyone who enjoys stories filled with hope will appreciate this book.
On a scale of 1 to 10, with 10 being the best, how would you rate this book? I would give No Fixed Address an 8. I usually prefer an action-packed adventure, and this book was far from that. But I did enjoy this story, and I found myself smiling as I read it. It started off slow. But as I became attached to the characters and as Felix became more involved with the game show, I grew more excited to turn the page. I would recommend this book to my friends and family. It is an uplifting, feel-good story that shows a side of homelessness that many don't see.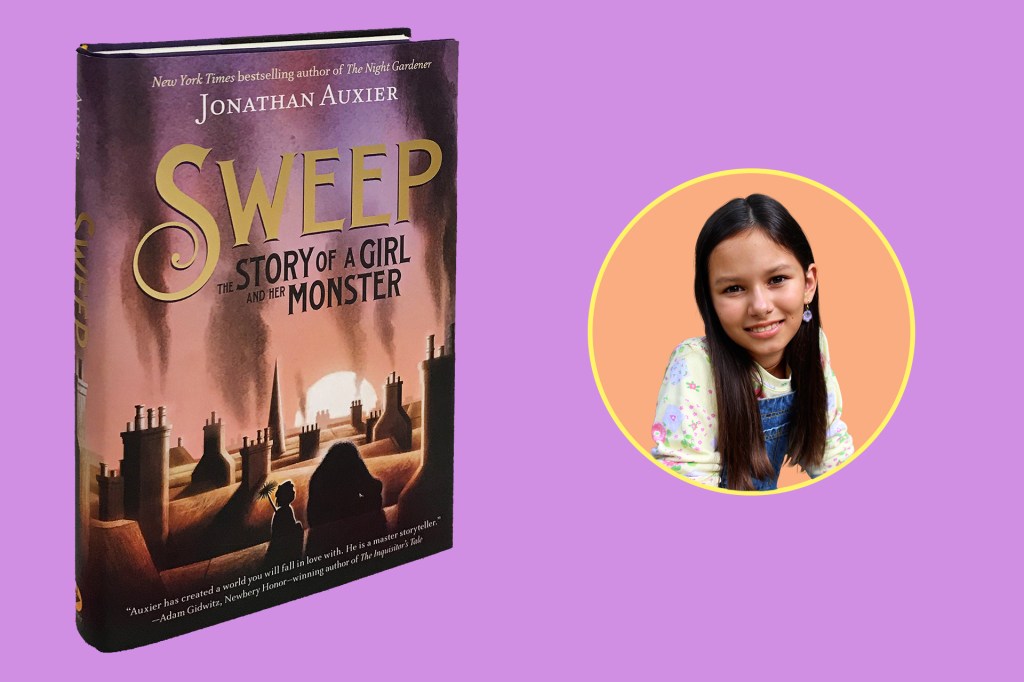 BOOK: STEPHEN BLUE FOR TIME FOR KIDS
Title: Sweep: The Story of a Girl and Her Monster
Author: Jonathan Auxier
Reviewed by: TFK Kid Reporter Maria Suarez
Genre: Historical Fantasy
Number of pages: 368
What's the basic story line? This is not the story of the cheerful chimney sweep from Mary Poppins. It is more like Charles Dickens's Oliver Twist and its tale of child-labor abuse during the 1800s in London. Sweep tells the story of an 11-year-old girl who fights for her daily survival with the help of a magical golem, a special type of monster.
Are the characters believable? Yes! If you enjoy mystical storytelling, Auxier will quickly draw you into this world and pull you in deeper. Nan is a strong female character despite a life that has been horrible since birth. She is one of the thousands of orphans who became chimney sweeps when they were very young children. She must endure a dangerous job, ruthless masters, and bullying young sweeps. But Nan is able to survive thanks to mysterious, loving figures who teach her to think fast, work hard, and stand up for herself. They also use magic to protect her when things get out of hand.
Who would like this book? This is a book for mature readers who enjoy historical fiction and fantasy. But they must be able to handle cruelty and violence involving children, which, sadly, is part of history. The reward is a heartwarming story about love and the power of belief.
On a scale of 1 to 10, with 10 being the best, how would you rate this book? Fantasy is my favorite genre, and my standards are Harry Potter- or Percy Jackson-high. Sweep is easily a 10! Auxier is a fantastic storyteller who knows how to stir a reader's emotions—from fear to anger to empathy to sadness—in the span of a few pages. When you reach the ending, be ready with a box of tissues, or with the I've-got-something-in-my-eye excuse if you are not alone. Auxier's author's note on the final pages explains so much about how he imagined the story and brought it to life. Please resist the temptation to read it first!