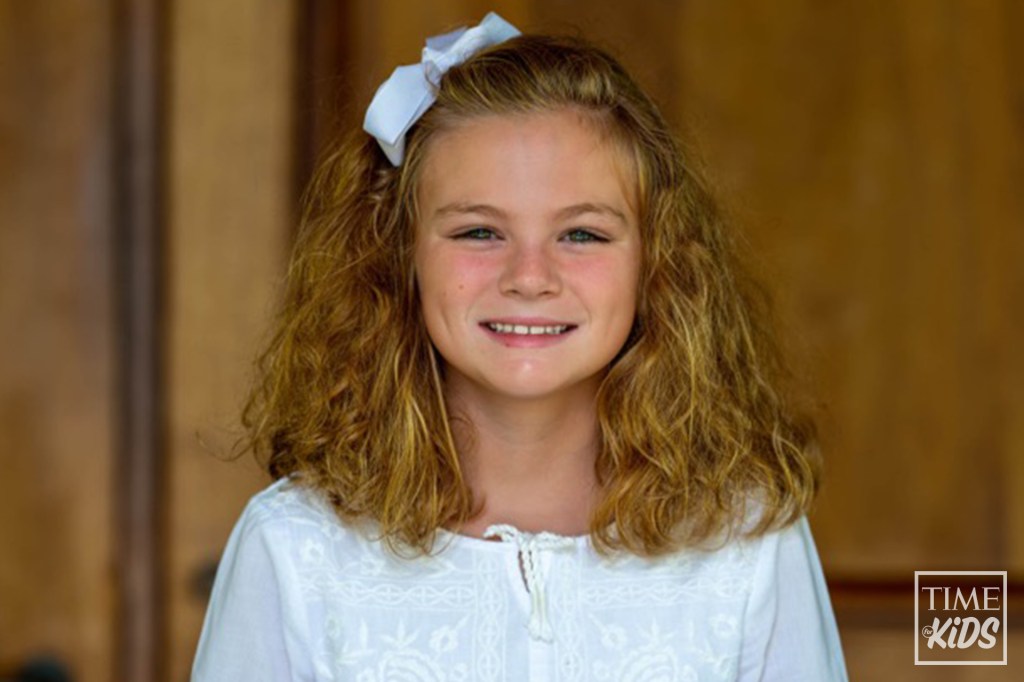 Meet Abby Rogers, one of the 10 outstanding kids selected to be a TFK Kid Reporter this school year. Abby is 10 years old and lives in Lahaina, Hawaii. She likes to free-dive in the ocean, and her biggest pet peeve is single-use plastic.
Finalists in the TFK Kid Reporter contest were judged on a number of factors. One of their assignments was to write an article about a hometown hero. Abby's story is about Aunty Kathy, who teaches Hawaiian culture to locals and visitors. You can read it below. We'll be introducing the rest of the TFK Kid Reporter squad throughout September.

When you picture Hawaii, you might think of palm trees swaying from side to side, a bright-blue ocean, a white-sand beach, and a little umbrella in a coconut-shell drink. But if you look a little closer, there's a beautiful culture. One of the most knowledgeable people you can learn Hawaiiana from is Kathryn Holoaumoka Ralar, but the keiki (children) just call her Kumu Kathy, or Aunty Kathy.
Aunty Kathy was born on April 25, 1960. She attended the Kamehameha Schools, on Maui, until she graduated, in 1978. She says she was raised in a "family full of dancers and musicians." Aunty Kathy received her teaching certificate for hula in 1979 from well-respected hula teacher Aunty Emma Sharpe.
Aunty Kathy has devoted herself to sharing Hawaiian culture with both locals and visitors. She has done some of her most meaningful work through the Napili Kai Foundation. According to its website, the foundation's mission is "to perpetuate the cultural legacy of Hawaii through the children of Maui."
Gregg Nelson is general manager of the Napili Kai Beach Resort. Speaking of the resort's hula show, he says, "Because of [Aunty Kathy's] commitment, this show is the longest-running children's hula show in the entire state." The audience enjoys traditional dances, colorful costumes, and live music. Aunty Kathy says the visitors also gain "the Aloha Spirit, and share something with people they don't know about."
For more than 40 years, children at the Napili Kai Foundation have been fortunate to have Aunty Kathy as their teacher. She teaches more than singing and dancing. She teaches important life skills, such as discipline, responsibility, and organization. And, of course, she teaches them about Hawaii's history and culture. The program is free but requires a commitment in return. The foundation provides opportunities such as performing on the mainland and college scholarships.
Namahina Kawabata, 16, has been studying hula for 11 years. She says the most important thing Aunty Kathy has shared with her is "her . . . love and knowledge of our culture."
"She's brought it to life for me," Namahina adds. "I have learned to share it with other people and how to continue to grow up and share the Aloha Spirit."