The Slugger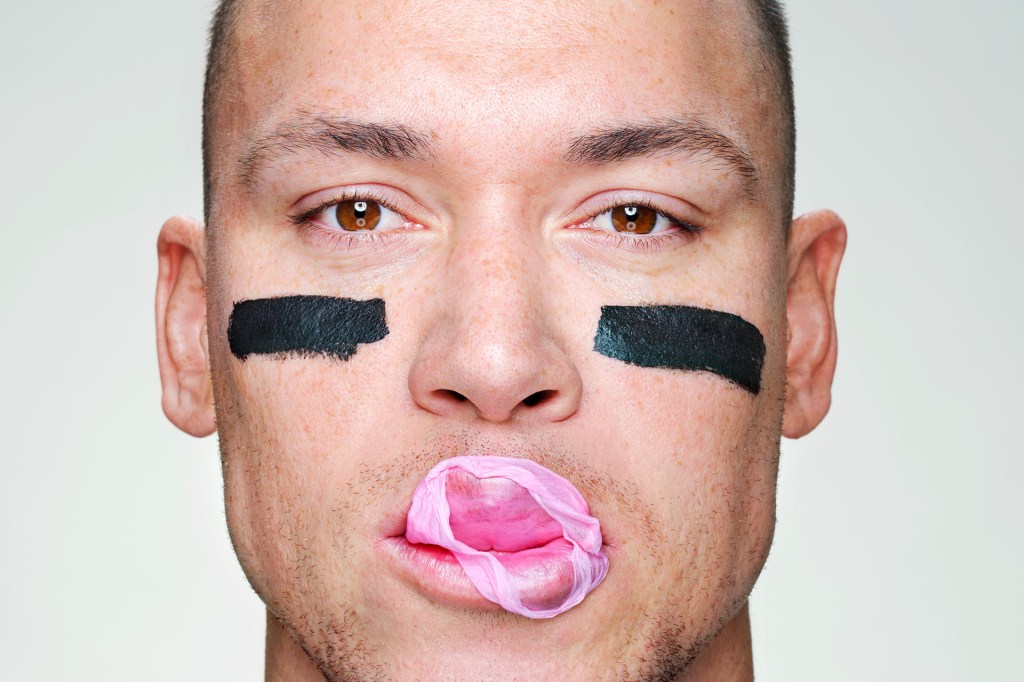 In late September, Aaron Judge stood in the batter's box at Yankee Stadium. Forty thousand fans went quiet. The pitcher wound up.
Judge smacked the ball deep into the left-center-field bleachers. It was his 60th home run of the season. That tied Babe Ruth's 1927 record. "I never noticed the crowd until they stopped cheering," Judge told TIME. "That's when I started to kind of realize, 'Oh boy, there's something special going on here.'"
Judge was on track to break the American League record for most home runs in a season, 61. It was held by Roger Maris. Judge finally hit Number 62 on October 4. It was a 391-foot blast off Texas Rangers pitcher Jesus Tinoco.
NEW YORK YANKEES/GETTY IMAGES
The record chase boosted television ratings down the stretch stretch the last part of a race (noun) Before the race, I made sure my laces were tied so they wouldn't come loose in the stretch. of the 2022 season. ESPN would cut into football coverage to show Judge's at-bats. "That's really good for the game," Rob Manfred says. He's the commissioner of Major League Baseball. "When you cut into football, you're hitting people you might not otherwise get to."
In December, Judge signed the richest free-agent contract in baseball history. It will keep him a New York Yankee for the next nine years.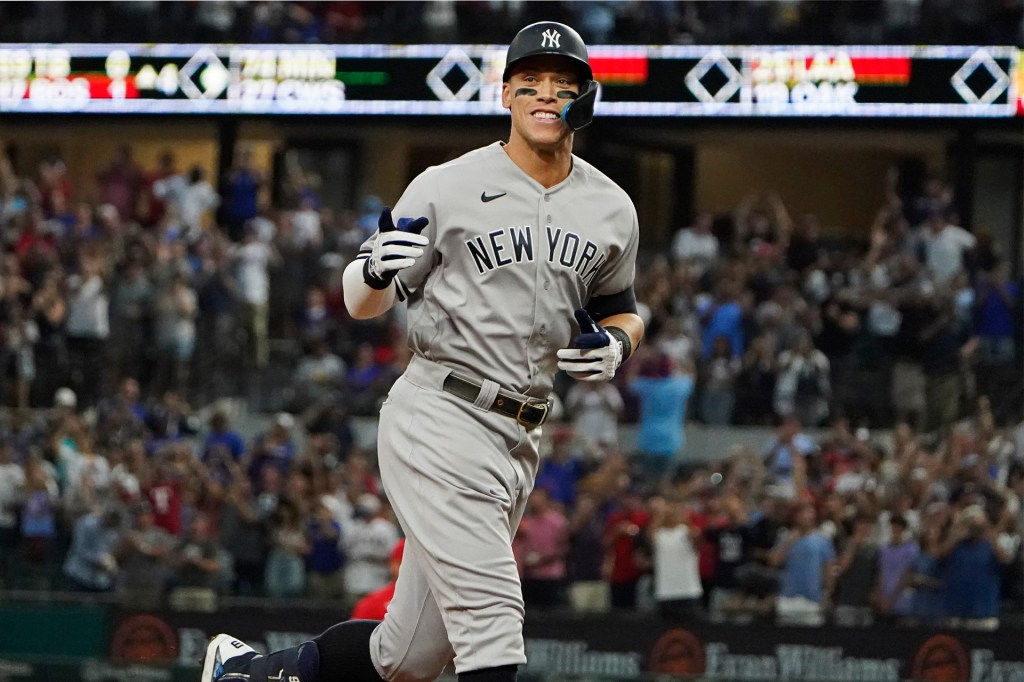 LM OTERO—AP
Team Player
Judge grew up with adoptive parents in Linden, California. As a tall biracial kid, he stood out. (His biological father is Black. His biological mother is white.) He was a star athlete at Linden High School in baseball, football, and basketball. He felt accepted. "Just because I didn't look like my parents and was a little taller than everyone else," he says, "no one treated me any different."
Judge went to college at Fresno State in 2010. His baseball coach, Mike Batesole, would fine players who used I or me in boastful conversation.
Judge brought that team-first philosophy to the big leagues. He joined the New York Yankees in 2016. In interviews, he gave credit to his teammates. People compared him with former Yankee Derek Jeter. Judge says he's not imitating anyone. "I'm always confused when people are like, 'Oh, you're like Jeter, you're like this guy,'" he says. "I just try to be who I am."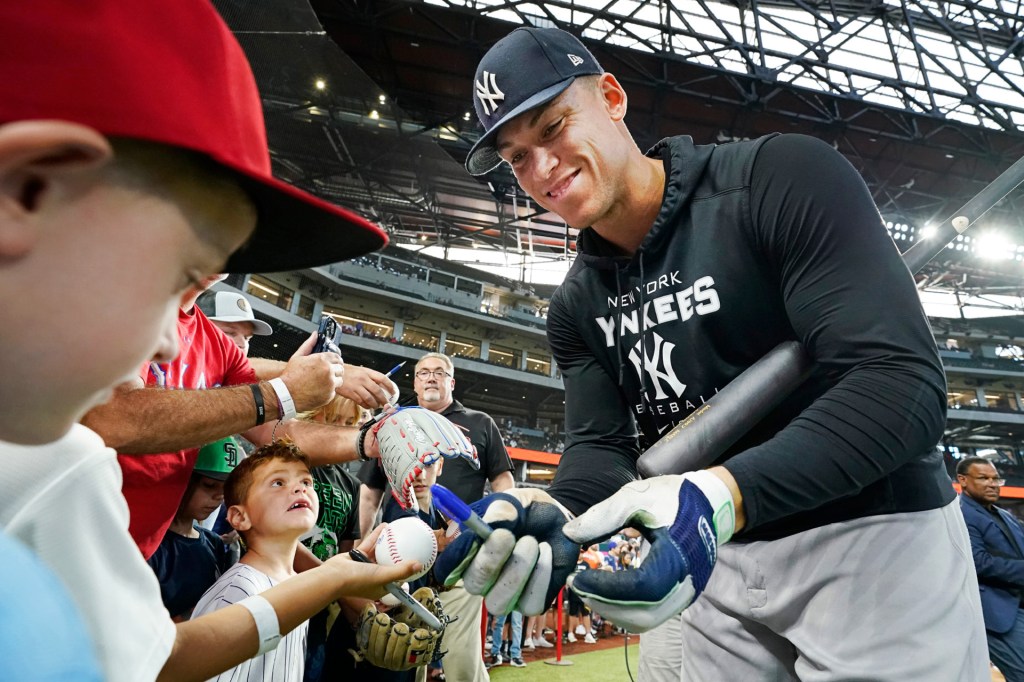 LM OTERO—AP
Free Agent
Besides setting a new home-run record, Judge led the American League in runs batted in. At the end of the season, he became a free agent. He could have joined another team. Instead, he chose to re-sign with the Yankees for $360 million.
"All guys ever talked about was, 'Hey, wait until you become a free agent,'" Judge says about the early days of his baseball career. "You're getting a chance to make your own decision, start a legacy legacy something that is handed down or received from the past (noun) Our grandparents left a legacy of kindness that we will carry on. somewhere," they told him. And that's just what he's doing. "I'm looking forward to the whole process, man. It's going to be special."
How to Hit a Homer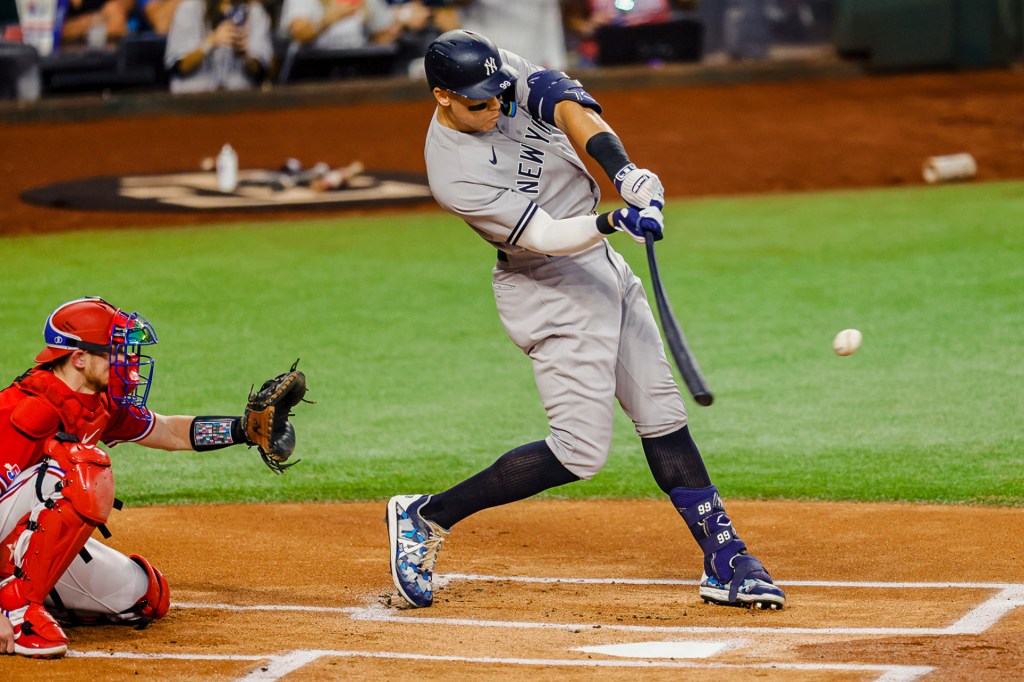 MATTHEW PEARCE—ICON SPORTSWIRE/GETTY IMAGES
Starting late in the 2021 season, Judge made a small change to the way he hits. It made a big difference. At the plate, he moved his hands from behind his neck to the middle of his chest. This enabled him to coil his hips and load up his power before swinging through the ball. This action creates a slingshot effect. "You want to stretch the rubber band all the way out," Judge says. "And once you get to that moment, you want to release it."