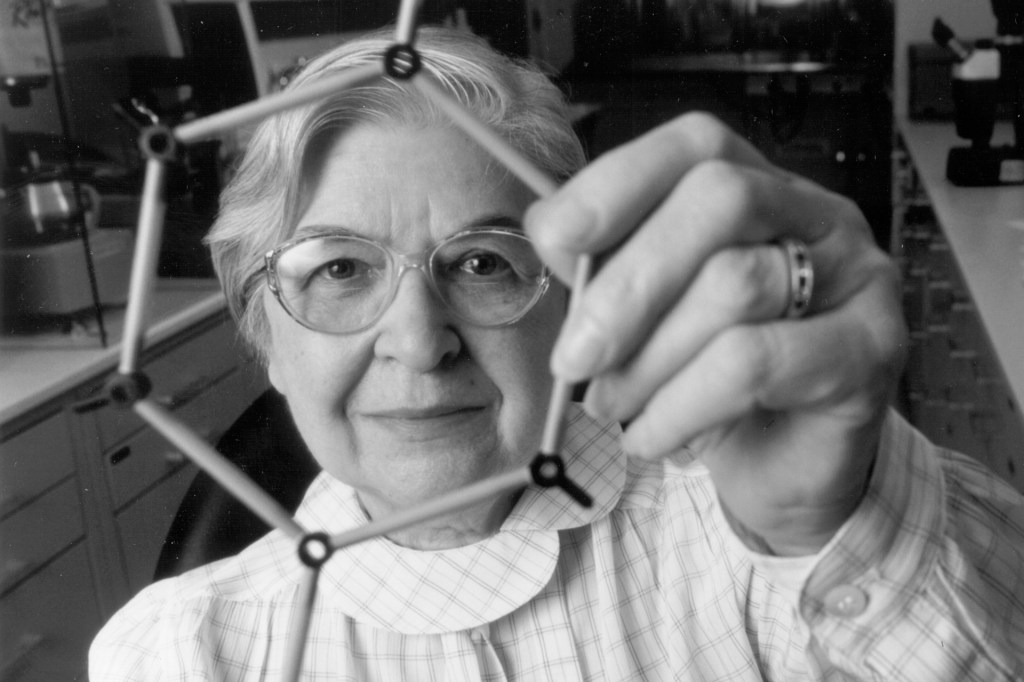 Stephanie Louise Kwolek was born in the small town of New Kensington, Pennsylvania, in 1923. Her parents were Polish immigrants. Stephanie's school was so small that two grades were taught in one classroom.
Stephanie was different from her classmates. She was an excellent reader with an exceptional memory. She could commit pages and pages of information to memory. She was also very good at math. The older kids in her class got annoyed when she knew answers that they didn't.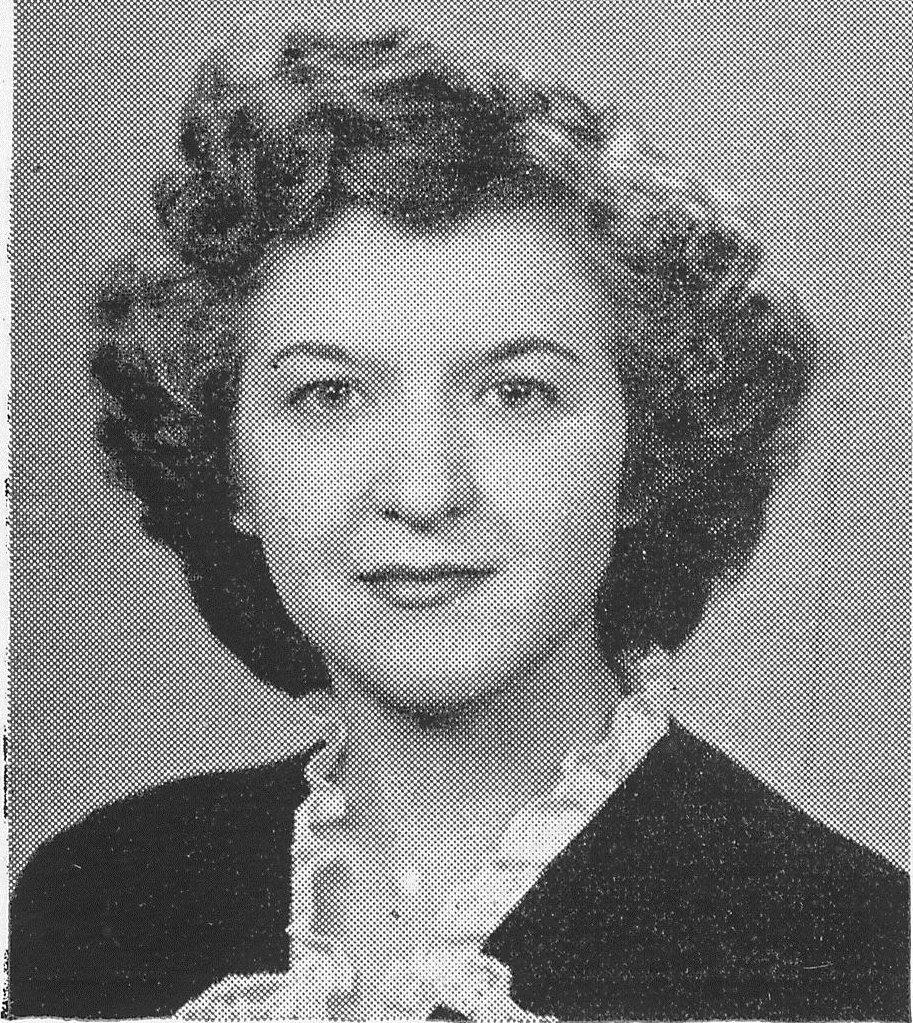 COURTESY CARNEGIE MELLON UNIVERSITY
Stephanie's love of learning came from her father. Every night when he came home from work, he sat and read a book or newspaper. He was an amateur naturalist—a scientist who studies nature. He encouraged Stephanie to explore the great outdoors. Together, they walked in the woods, collecting leaves, flowers, and seeds. Stephanie stuck her finds in a scrapbook. Her father helped her label and write descriptions of them. He died when she was 10, but their early explorations together inspired Stephanie to pursue a career in science.
Stephanie's mother, a seamstress, inspired Stephanie's creativity. She copied her mother's sewing patterns to make costumes for paper dolls. Sometimes, she used the sewing maching when her mother wasn't looking. Stephanie liked working with fabric, and she was good at it. She thought about a career in fashion design.
As Stephanie grew older, she decided she wanted to use science to help people and decided to become a doctor. She studied chemistry in college, but when she graduated, she couldn't afford to go to medical school. Instead, she worked and saved money. She got a job as a chemist at the DuPont company. The job was supposed to be temporary, but Stephanie fell in love with it and never looked back. Her work at DuPont combined her childhood love of science and fabric with her interest in helping people and solving problems, and her creations would change the world.
Discovering Kevlar
At DuPont, Stephanie joined the Pioneering Research Laboratory. Her team was tasked with creating a strong, lightweight fiber that would replace steel wire in tires. Stephanie was up for the challenge. She invented Kevlar fiber, which is made by spinning strands of polymer together. It's five times stronger than steel, doesn't rust, and makes a fabric that's difficult to pierce. Kevlar is now used in more than 200 products, including spacecraft, cell phones, and bulletproof vests and helmets. It revolutionized equipment for soldiers and first responders.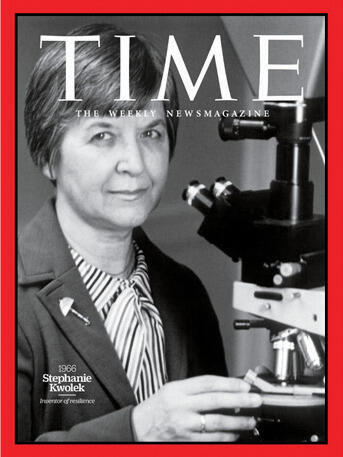 Stephanie's invention has saved countless lives. She spent her life researching and teaching people about her work, and was a strong advocate for women in science.
Fast Facts
At Carnegie Mellon University, Stephanie was inspired by chemistry professor Clara Miller.

Stephanie entered the workforce in 1946. More women were being hired then because many men were still in the military overseas after World War II.

When Stephanie applied to work at DuPont, they said it would take weeks for an answer. She said she had another offer to consider and they offered her the job on the spot.

Stephanie spent her free time teaching children and mentoring female scientists.

She won numerous awards for discovering Kevlar, such as the Perkin Medal, in 1997.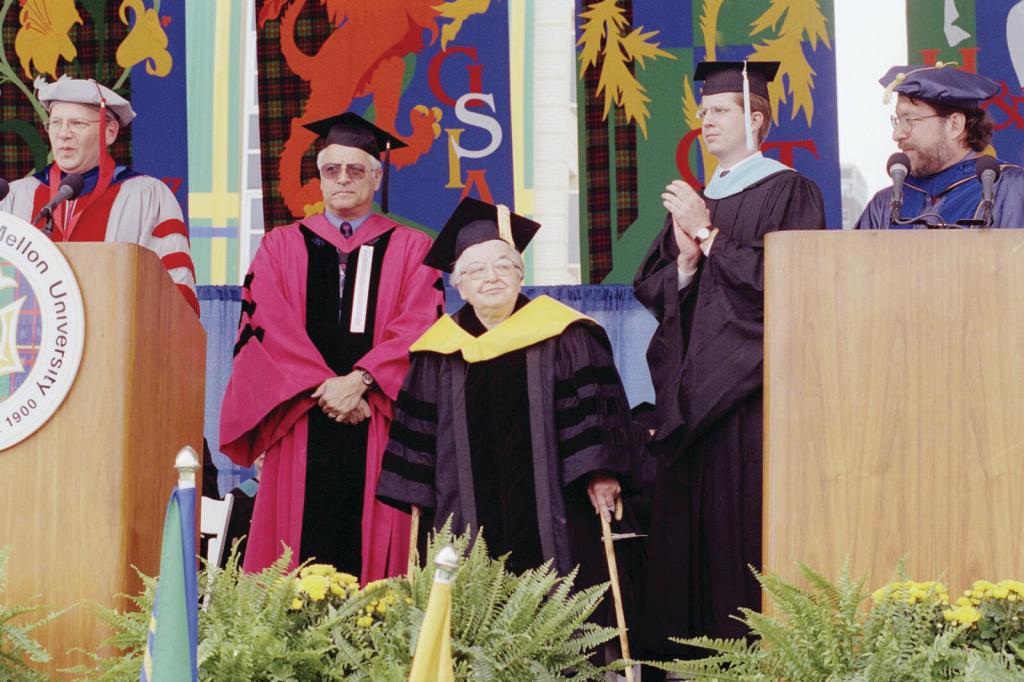 COURTESY CARNEGIE MELLON UNIVERSITY