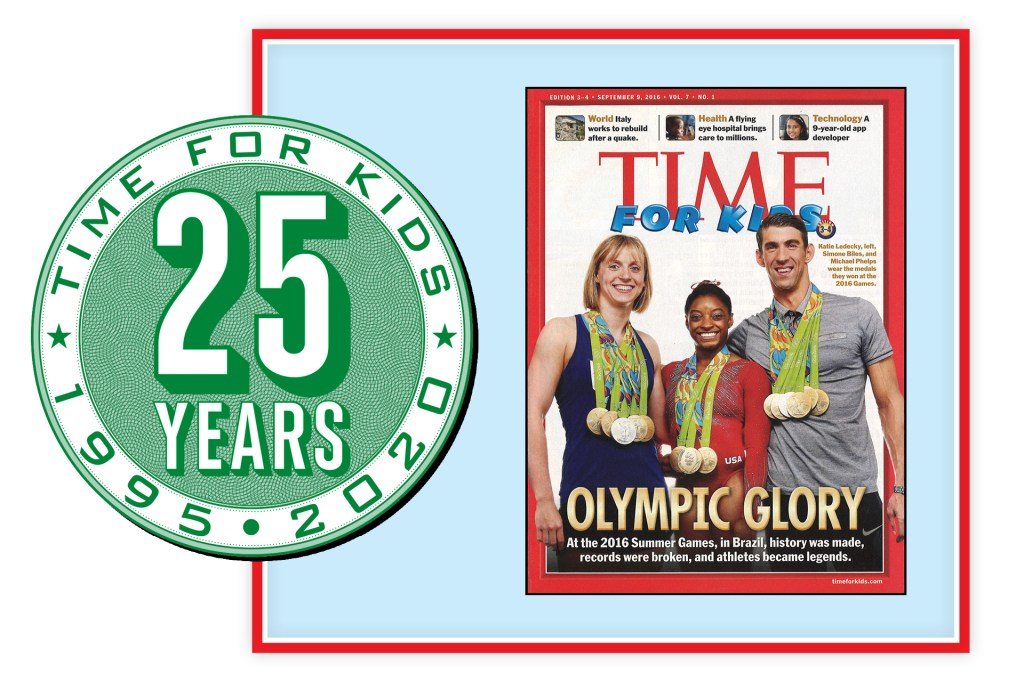 Time flies! The first issue of TIME for Kids was published in September 1995. That means TFK is turning 25. To honor our 25th anniversary, we're pulling TFK stories from the archives and highlighting them in this space. Each archival issue relates to something in the news today. We hope these stories provide background for the things you'll read about.

This week, we're exploring the creative ways athletes have found to stay in shape for the Summer Olympics. In 2020, the games were postponed because of the pandemic. They're now set to begin in July 2021, in Tokyo, Japan.
We last reported on the Summer Olympics in September 2016. The games had just taken place in Rio de Janeiro, Brazil, and the United States had won big. Swimmers Michael Phelps and Katie Ledecky took home multiple gold medals. So did gymnast Simone Biles. "Every single day that I've had here has been like a dream come true," Biles said at the time.