The Awkward Age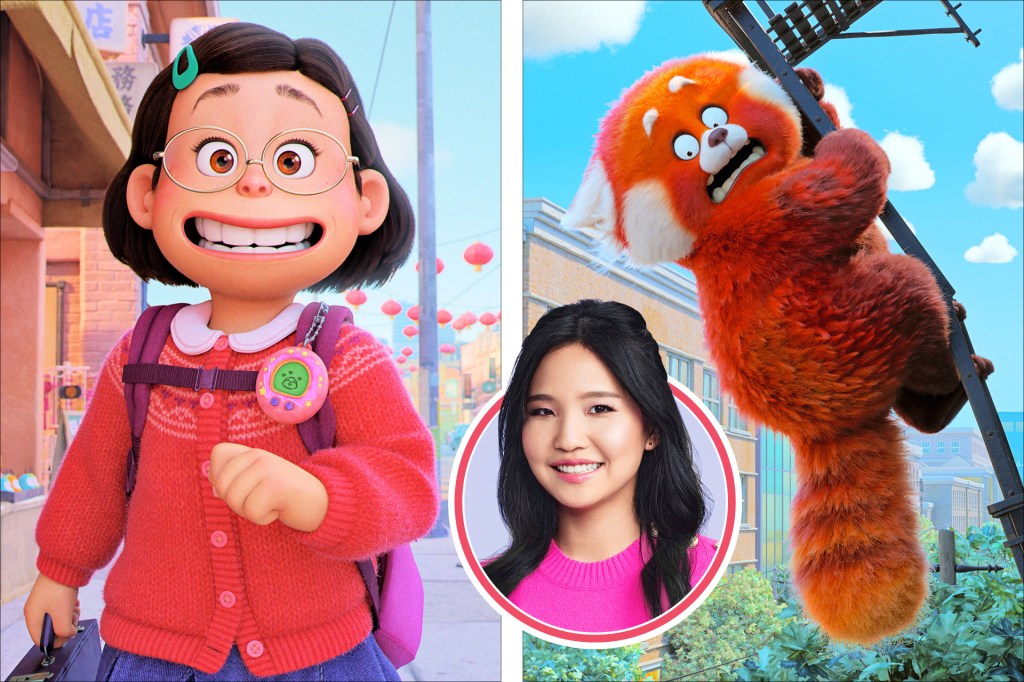 The star of Disney-Pixar's Turning Red is Meilin Lee. She's a quirky Chinese-Canadian girl struggling with the challenges of being 13 years old. Plus, there's an inconvenient twist: Mei's family has a mystical connection to red pandas. Mei turns into a giant one when she gets too excited.
Turning Red was directed by Domee Shi. She won an Oscar in 2019 for the animated short film Bao. Actor Rosalie Chiang, 16, is the voice of Mei. "This movie portrays Mei as flawed in her own ways, not perfect. Absolutely not perfect whatsoever," Rosalie told me. "The movie gives a new perspective on Asian family life." Rosalie says she was honored to take on a role of such importance to the Asian community.
When the story opens, Mei has her life sorted out. She juggles schoolwork, hanging out with friends, and time with her family. But when she feels strong emotions, she turns into a red panda. Growing up is complicated, she discovers.
"Red Panda is just Mei times 100," Rosalie says. She was Mei's age when she voiced the role. "The panda embodies Mei's insecurities and fears."
Asian people in films are often shown as examples of success. Sometimes, they are superheroes. Rosalie says this puts pressure on Asian viewers. They may feel they have to live up to idealized expectations.
Embrace your insecurities. For Rosalie, that's the message to take away from Mei's adventures. "All these insecurities, these differences, are what make people who they are," Rosalie says. "Find out who you are, not what other people want you to be."
Turning Red premieres March 11 on Disney+.