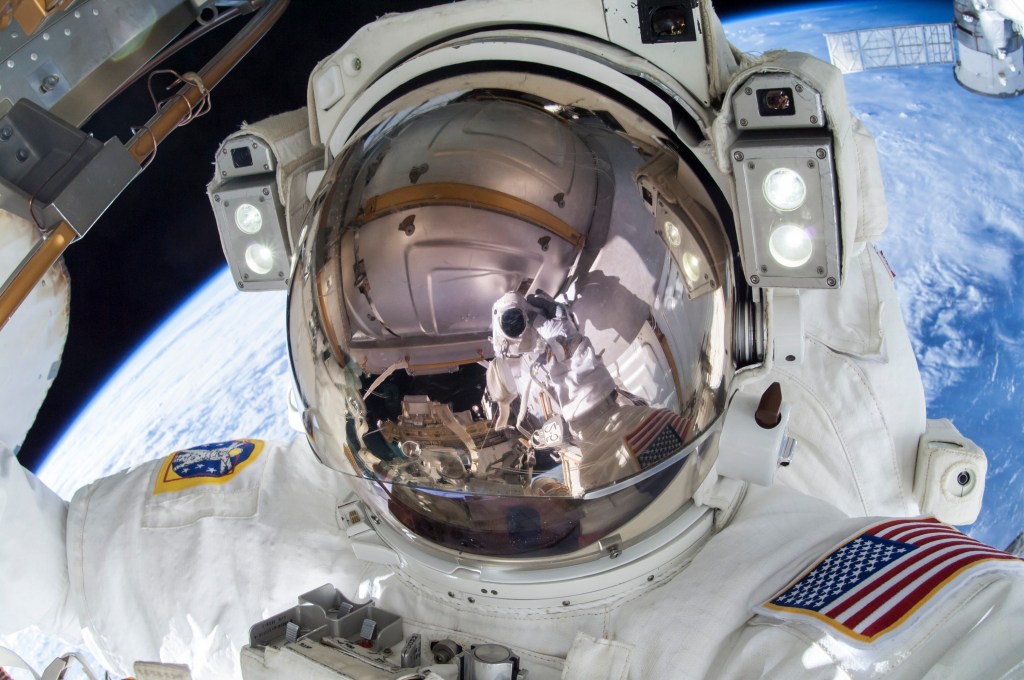 Terry Virts is a former astronaut. He has had an unusual view of the world. He piloted the space shuttle Endeavour. And he spent 200 days on the International Space Station (ISS). While on the ISS, he snapped 319,275 photographs. That is a world record for photos by an astronaut.
Some of those photos are included in his new book. It is called View from Above: An Astronaut Photographs the World. There is a chapter on spacewalks. In it, Virts writes about seeing Earth from the ISS. He spoke to TFK's Dante A. Ciampaglia about one image that will be with him forever.
"I remember that instant. Our task was plugging in cables. And like so many things, [it's] work-work-work-work-work, and then all of a sudden, there's this sublime experience. I had a few seconds free, which rarely happens on spacewalks. I was on the very front tip of the space station. Most of the time on a spacewalk, you've got a face full of metal. You're just holding onto the structure, and all you can see is the metal thing in front of you. [But] I rotated myself around, held onto the station with one hand, and I could see the sunrise from horizon to horizon.
"Seeing that sunrise that you just can't imagine, it was: 'Wow—I can't believe I'm getting a chance to see this.' It felt like peering into the beginning of creation or something. And then it was back to work."