Working for Women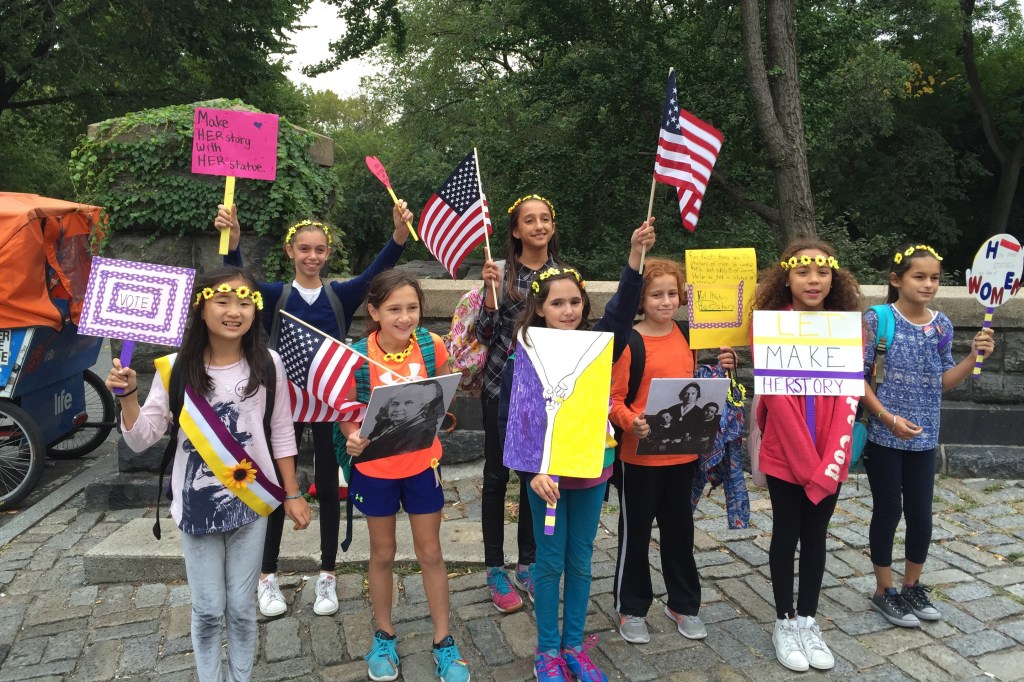 In New York City's Central Park, 22 statues honor men. Four statues show fictional females. One is of Mother Goose. Another is of Alice from the book Alice in Wonderland. Pam Elam wants to honor real women.
Elam started the Elizabeth Cady Stanton and Susan B. Anthony Statue Fund, or the Statue Fund. The group is working to raise $1.5 million to create and install a bronze statue of Stanton and Anthony in the park. In the late 1800s, Elizabeth Cady Stanton and Susan B. Anthony led the charge for women's right to vote. Elam says the statue is a way to honor all suffragists. "We're inspired by the women [who came] before us," Elam says. "We won't let anything stop us from achieving our goal."
Rally the Troops
Charlotte Hartog, 10, is part of Girl Scout Troop 3484, in New York City. Her troop is working to spread the word about the Statue Fund. Charlotte says the girls in the troop were upset to learn that there were no statues of real women in the park. "It should be equal," she told TFK. "It's important to have all types of role models."
If the fund raises enough money, the statue will be unveiled in Central Park on August 26, 2020. The date will mark the 100th anniversary of the passage of the 19th Amendment. That gave U.S. women the right to vote.
"If Stanton and Anthony were alive to see this," Elam says, "they would say, 'Good job! The fight goes on.'"