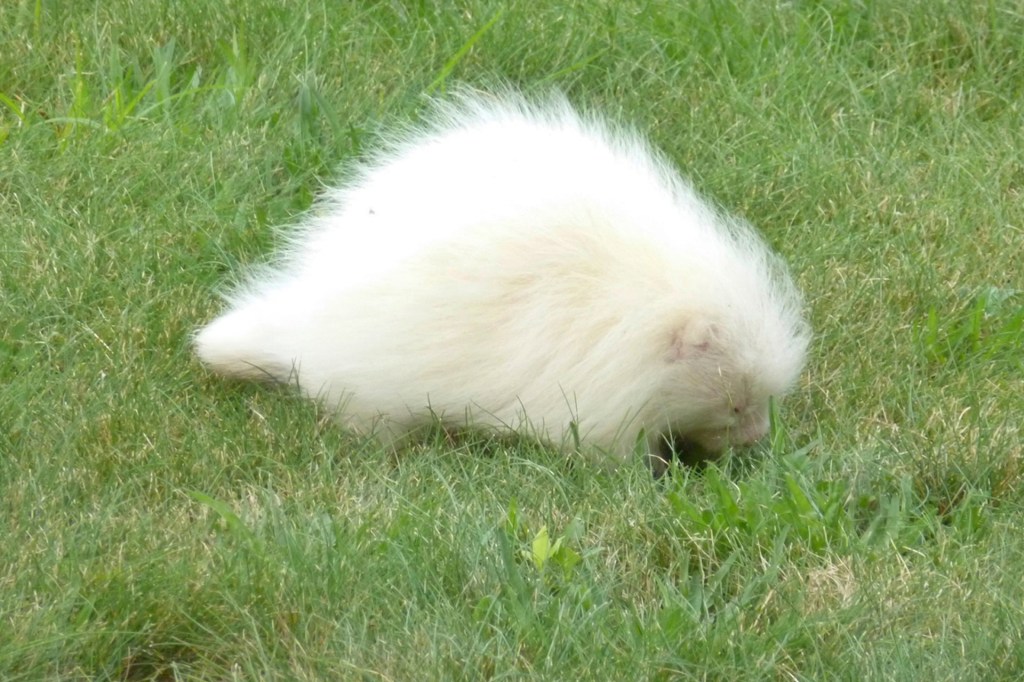 Visitors to the Seashore Trolley Museum in Kennebunkport, Maine, expected to see a collection of historic streetcars. On Tuesday, they got an additional, unexpected treat.
A rare albino porcupine scuttled across the museum's lawn. At first, museumgoers misidentified the fluffy critter.
"We were guessing that it was a skunk, so we didn't want to get too close to it," Katie Orlando, the museum's executive director, told TIME for Kids.
A brave museum volunteer got close enough to take photos. Orlando posted them on Facebook, asking people to help her identify the mystery creature. "Our first guess was albino skunk, but now we are thinking albino groundhog," she wrote.
Facebook users, including some who are wildlife experts, agreed that the animal was an albino porcupine. They also agreed that it was a baby, with a furry coat that would eventually harden into quills.
Porcupine sightings are common in Maine. But albino porcupines? Not so much. Albinism is a rare genetic condition. It causes a lack of melanin in the body. The lack of melanin is what causes the baby porcupine to be totally white. Researchers say that only one out of every 10,000 mammals born is a true albino.
The museum's surprise visitor explored the lawn until well after closing time.
"We're not sure if he'll come back," says Orlando. "But if he does, we'll definitely enjoy seeing him again. And we'll do our best to keep him safe from predators—and from curious humans."