Democrats Take the Stage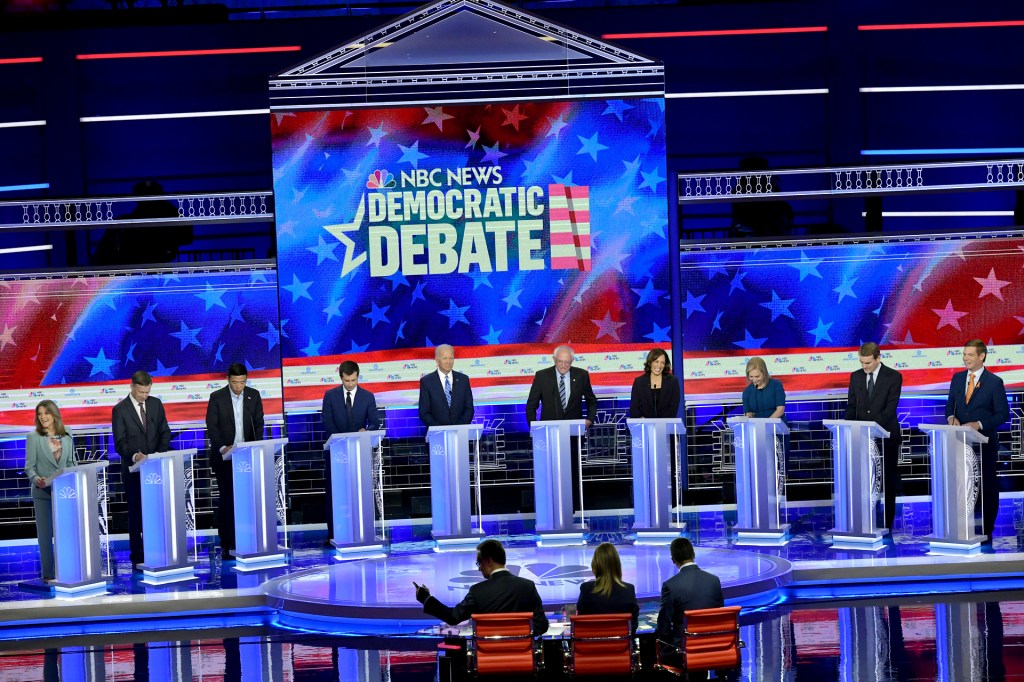 There are 24 people running to become the Democratic nominee for president. Only one will be the party's pick. That person will go up against President Donald Trump in the 2020 election. The next step of the competition will take place this week in Detroit, Michigan. On Tuesday and Wednesday night, 20 of the Democratic candidates will participate in the second round of debates.
This round will be similar to the first. That round of debates took place last month in Miami, Florida. Again, 10 candidates will take the stage each night. Debate moderators will ask them about important issues, such as immigration and climate change
climate change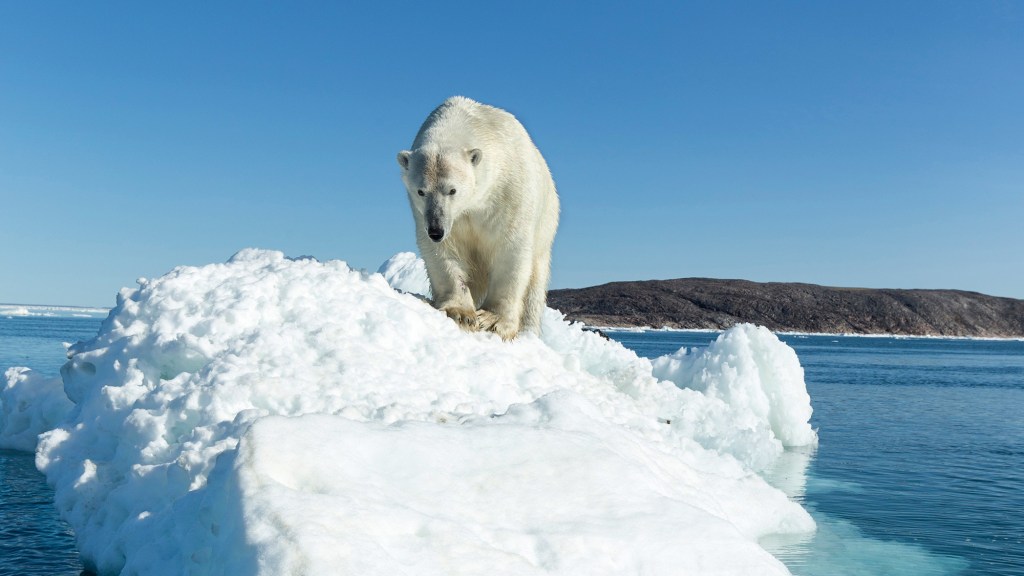 DANITA DELIMONT/GETTY IMAGES changes in the Earth's weather patterns (noun) The sea ice that polar bears hunt from is melting due to climate change. . Candidates will have only a short time to respond. The debates will be broadcast on live TV. Many Americans will be watching closely to see which candidates perform best.
Nearly all of the candidates taking part in this week's debates also participated in June. There's just one exception. California representative Eric Swalwell debated in the first round but dropped out of the race on July 8. Steve Bullock will replace him on the debate stage. Bullock is the governor of Montana. He didn't have enough support to join the first round of debates. Now he'll get his chance.
Recent polls
poll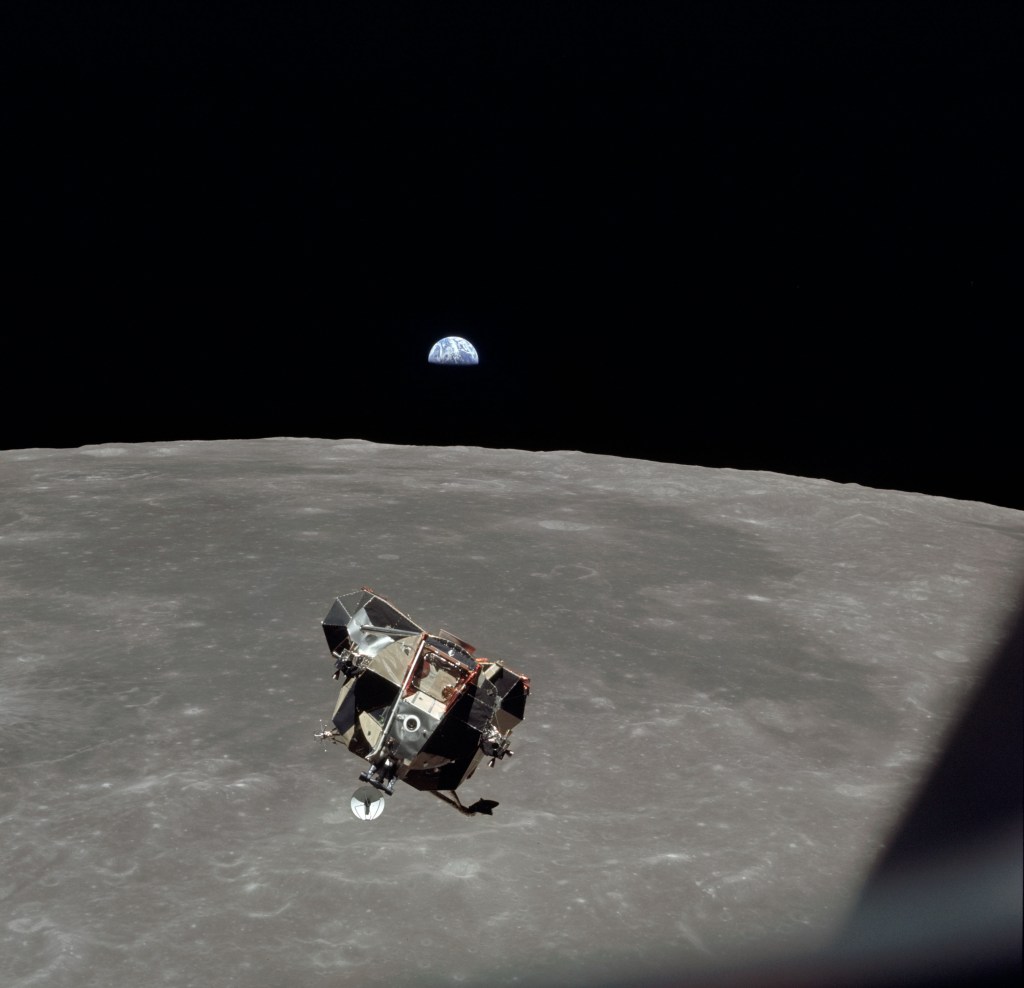 NASA the counting or recording of a group of people's votes or opinions (noun) Polls show that most Americans believe it is important to explore space. show former vice president Joe Biden as the frontrunner. He will debate on Wednesday night, alongside California senator Kamala Harris. The two had a heated argument during the first round of debates. Will they face off again?
On Tuesday, Senators Bernie Sanders, of Vermont, and Elizabeth Warren, of Massachusetts, will have their first chance to confront each other on the debate stage. (They appeared on different nights in the first round.) Recent polls show the two are nearly tied for second place. They agree on some major issues, such as health care. What will each of them do to convince Americans to support them, instead of their opponent, as the Democratic nominee?
We don't have to wait long to find out. The debates will start at 8 p.m. ET on both Tuesday and Wednesday night. They'll be broadcast on CNN and live-streamed online. Will you be watching?

Tuesday's debate will feature:
Steve Bullock, governor of Montana

Pete Buttigieg, mayor of South Bend, Indiana

John Delaney, former representative from Maryland

John Hickenlooper, former governor of Colorado

Amy Klobuchar, senator from Minnesota

Beto O'Rourke, former representative from Texas

Tim Ryan, representative from Ohio

Bernie Sanders, senator from Vermont

Elizabeth Warren, senator from Massachusetts

Marianne Williamson, author
Wednesday's debate will feature:
Michael Bennet, senator from Colorado

Joe Biden, former vice president of the United States

Bill de Blasio, mayor of New York City

Cory Booker, senator from New Jersey

Julián Castro, former secretary of the U.S. Department of Housing and Urban Development

Tulsi Gabbard, representative from Hawaii

Kirsten Gillibrand, senator from New York

Kamala Harris, senator from California

Jay Inslee, governor of Washington

Andrew Yang, entrepreneur
The other Democratic candidates are:
Wayne Messam, mayor of Miramar, Florida

Seth Moulton, representative from Massachusetts

Joe Sestak, former representative from Pennsylvania

Tom Steyer, billionaire