Biden Secures Nomination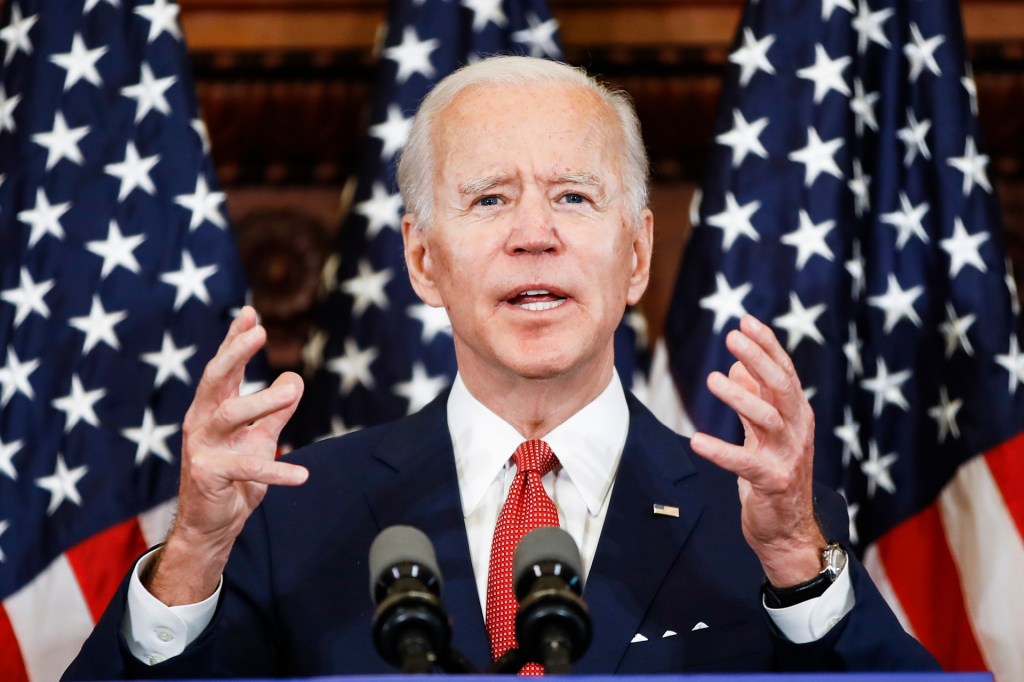 Who will be running against President Donald Trump in the 2020 presidential election?
On June 2, several states and the District of Columbia held presidential primaries. Three days later, the results were in: Joe Biden had won each of those contests. These victories, plus his wins in previous primaries, will make him the Democratic Party's nominee for president of the United States. He will run against President Trump in November.
Biden served as vice president for President Barack Obama from 2009 to 2017. Before that, he represented Delaware in the U.S. Senate for 36 years. This is Biden's third run for the presidency. It's the first time he has secured the nomination.
More than two dozen Democrats—which might be a record-setting number—tried to become the party's 2020 nominee. When U.S. senator Bernie Sanders ended his presidential campaign in early April, Biden was the last Democratic candidate still in the running.
On Friday night, Biden released a statement. "It was an honor to compete alongside one of the most talented groups of candidates the Democratic Party has ever fielded," he said. "I am going to spend every day between now and [the election] fighting to earn the votes of Americans all across this great country."
For now, Biden's fight will largely take place online. That's because of the coronavirus pandemic. Most large gatherings are banned in the U.S. This means in-person campaign events will be difficult. In April, Biden hosted a virtual town hall from his basement. "I'm used to being in a television studio, or out standing before a couple thousand people talking," he said. But, he added, "I'm trying to learn."
Each of the two major political parties will hold a national convention in August. At the Democratic convention, which will probably take place online, Biden will officially be named the nominee. The city for the Republican convention has not yet been confirmed. It was originally planned to be held in Charlotte, North Carolina. At press time, it seemed likely some or all of it would move to Jacksonville, Florida. There, President Trump would officially be nominated for a second term in office.