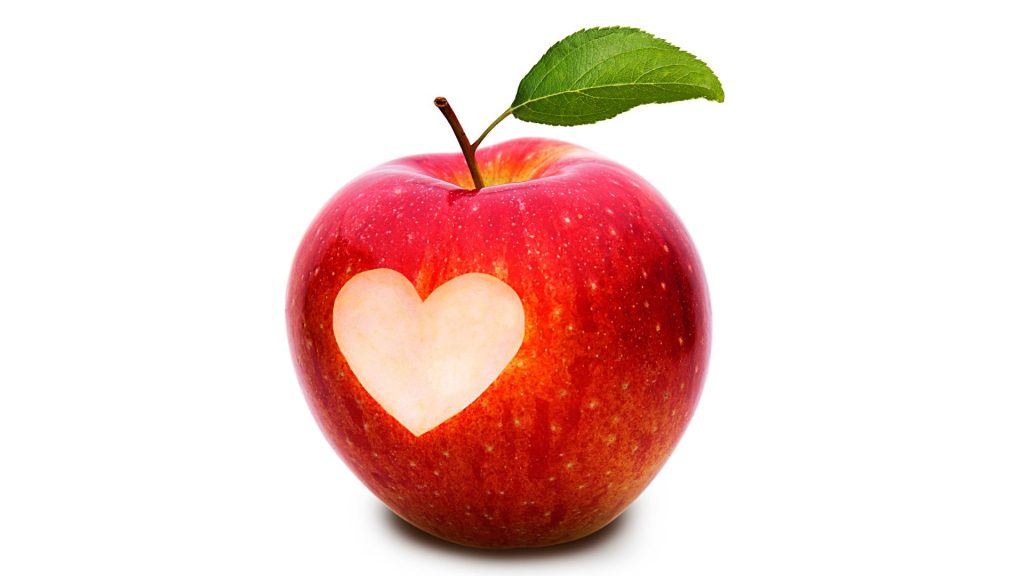 This year, Teacher Appreciation Week runs from May 7 to 11. To celebrate, TFK asked five successful people to write about one of their most memorable and inspiring teachers.
Bill Gates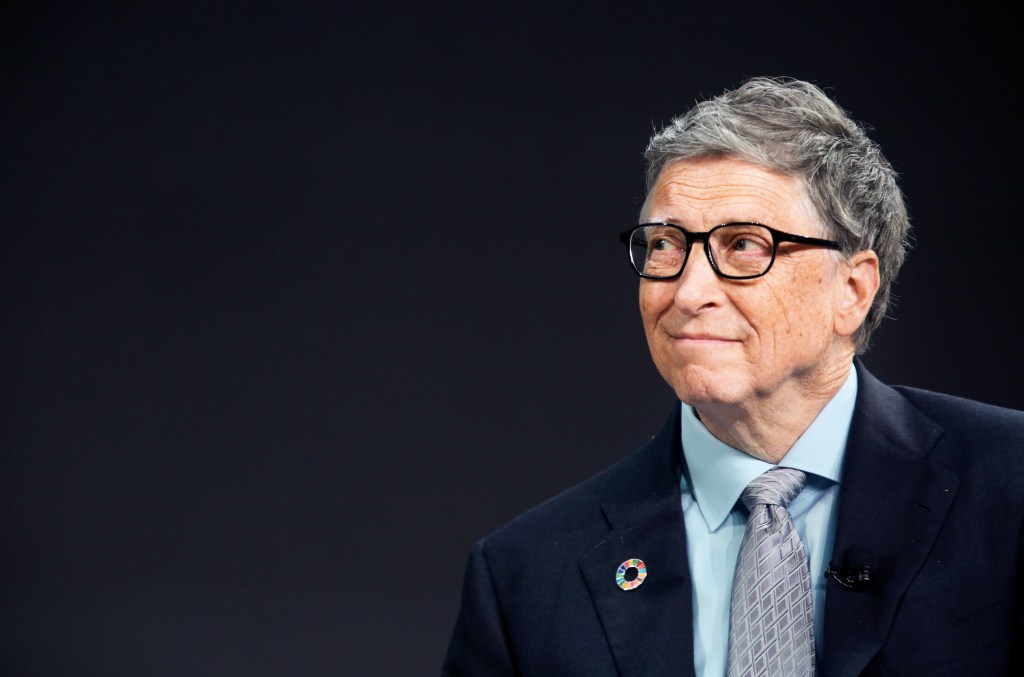 YANA PASKOVA—GETTY IMAGES
Microsoft cofounder Bill Gates uses his wealth to help improve health and education worldwide.
I've been lucky to have some amazing teachers. One who stands out for me is Blanche Caffiere (circled below), a kind librarian and teacher I first met when I was in fourth grade.
I was pretty timid
timid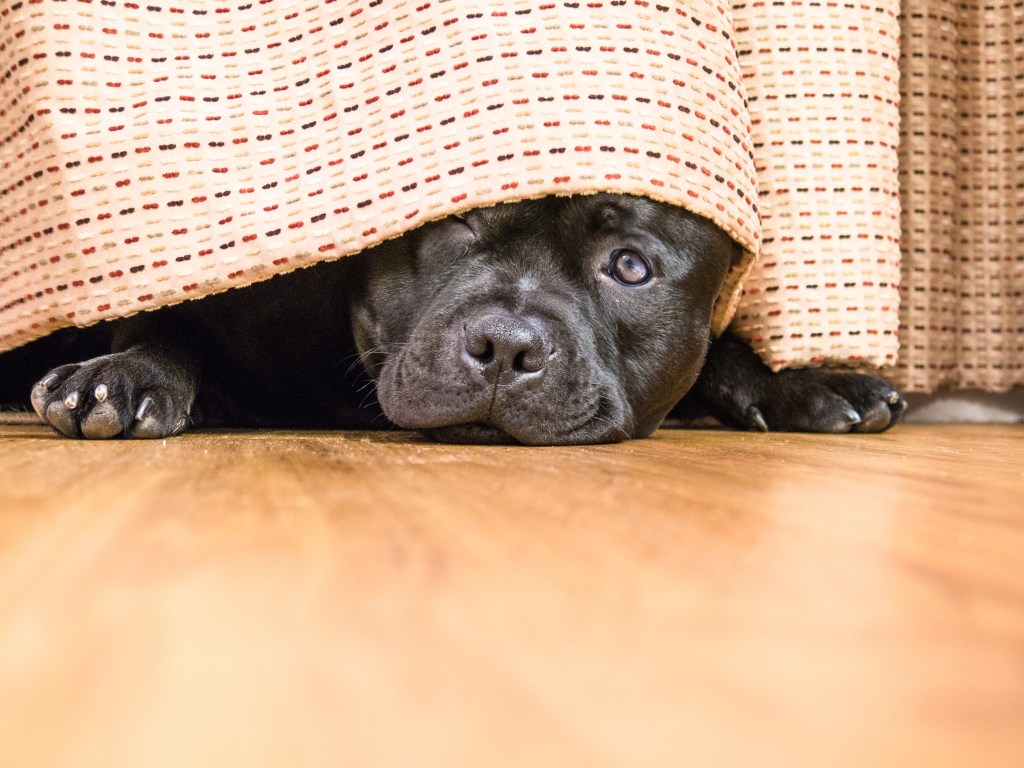 CBCK-CHRISTINE/GETTY IMAGES lacking courage or confidence (adjective) My dog is timid around strangers. in elementary school. I was embarrassed by my lousy handwriting and messy desk, and I tried to hide the fact that I liked to read—something that was cool for girls but not for boys.
Mrs. Caffiere helped make it okay for me to be myself. She pulled me out of my shell by sharing her love of reading. She asked me what I was interested in, and she found me books—biographies, for example—that were more challenging than the science fiction I was reading at the time. Then she made the time to discuss them with me. She genuinely
genuinely
KATARÍNA MITTÁKOVÁ/EYEEM/GETTY IMAGES sincere and honest (adjective) She's a vegetarian because she she has a genuine concern for animals. listened to what I had to say.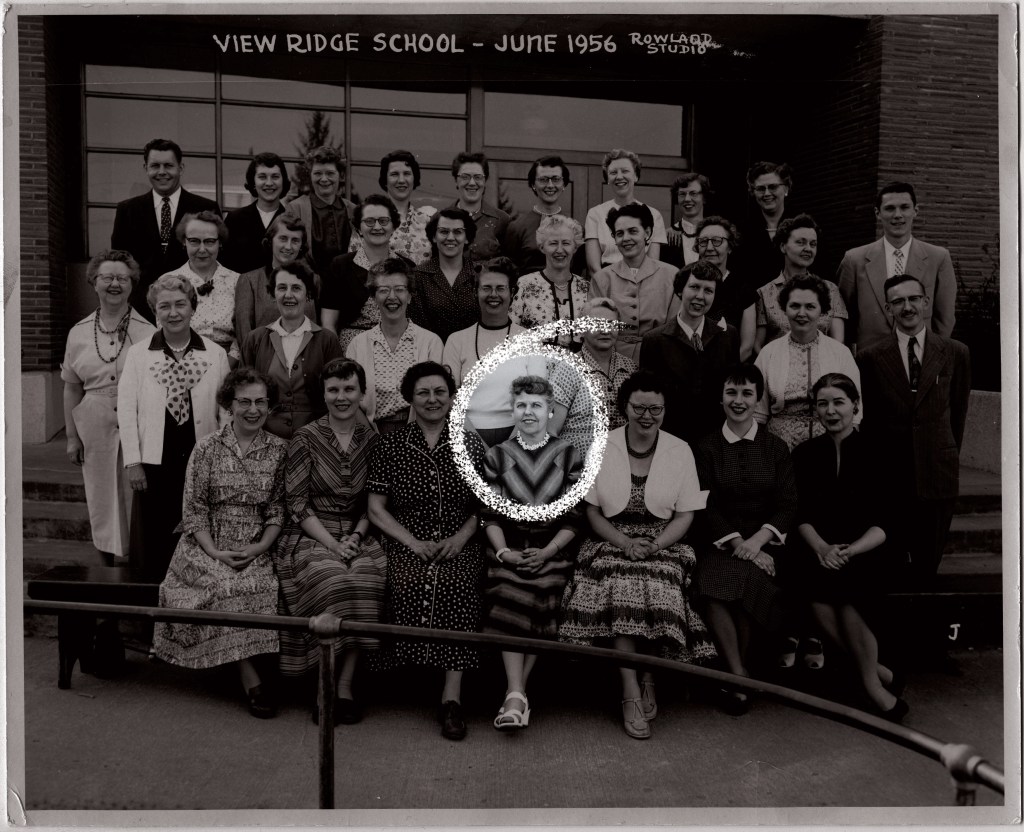 SEATTLE PUBLIC SCHOOLS ARCHIVE, COLLECTION 277-6
I learned from Mrs. Caffiere that my teachers had so much more knowledge to share. I just needed to ask.
Mrs. Caffiere died in 2006, shortly after her 100th birthday. Before she passed, I got to thank her for the role she played in my life. She helped spark my interest in libraries (the first big effort in philanthropy
philanthropy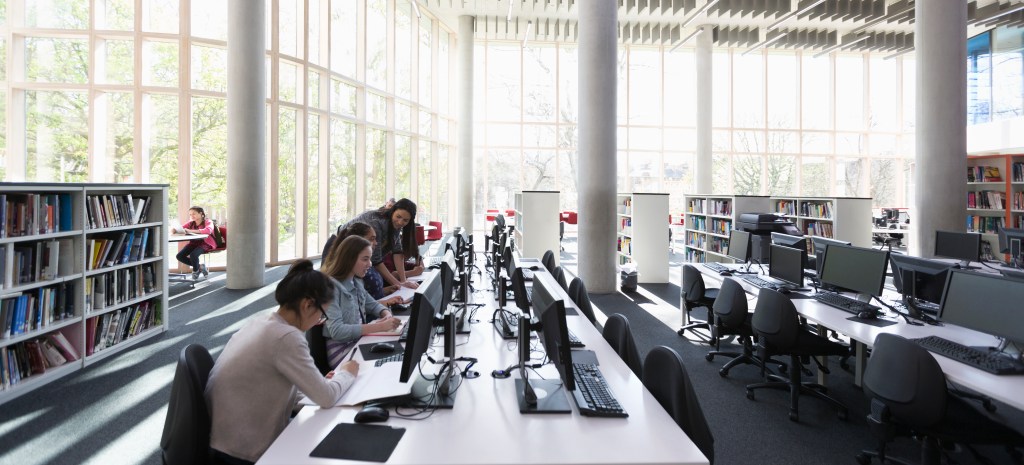 CAIAIMAGE/MARTIN BARRAUD/GETTY IMAGES the act of giving money or time to help other people (noun) The public library was built thanks to the family's philanthropy. for me and my wife, Melinda) and my belief that every child in America should get the benefit of great teachers. It's remarkable how much power one good person can have in shaping the life of a child.
Erin Entrada Kelly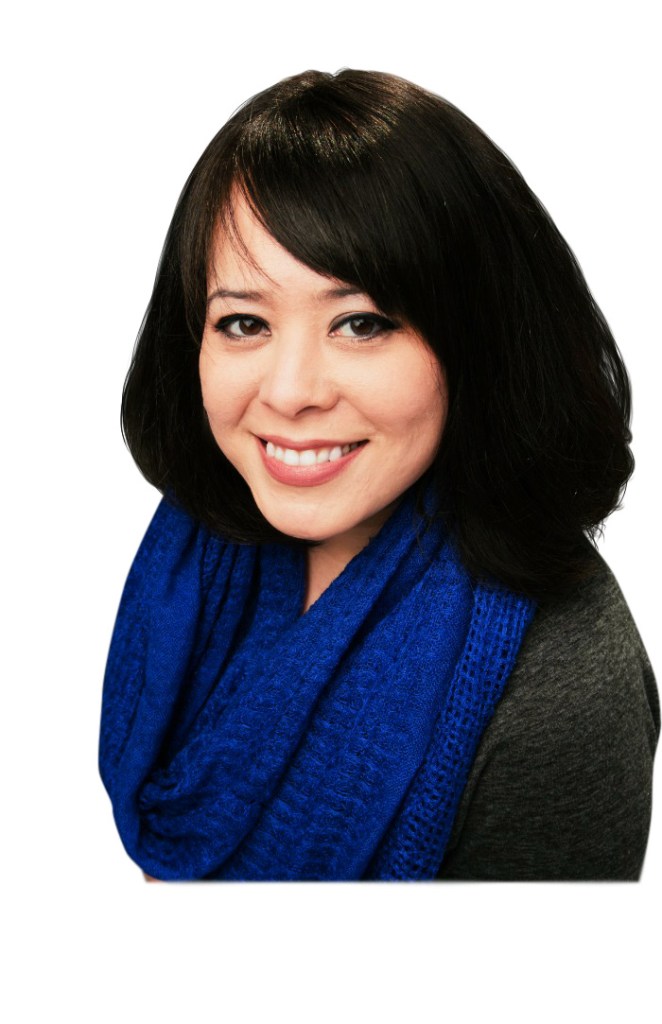 LAURENCE KESTERSON
Erin Entrada Kelly won the 2018 Newbery Medal for Hello, Universe.
Creative writing was my favorite class at LaGrange High School, in Lake Charles, Louisiana. I know it's a cliché
cliché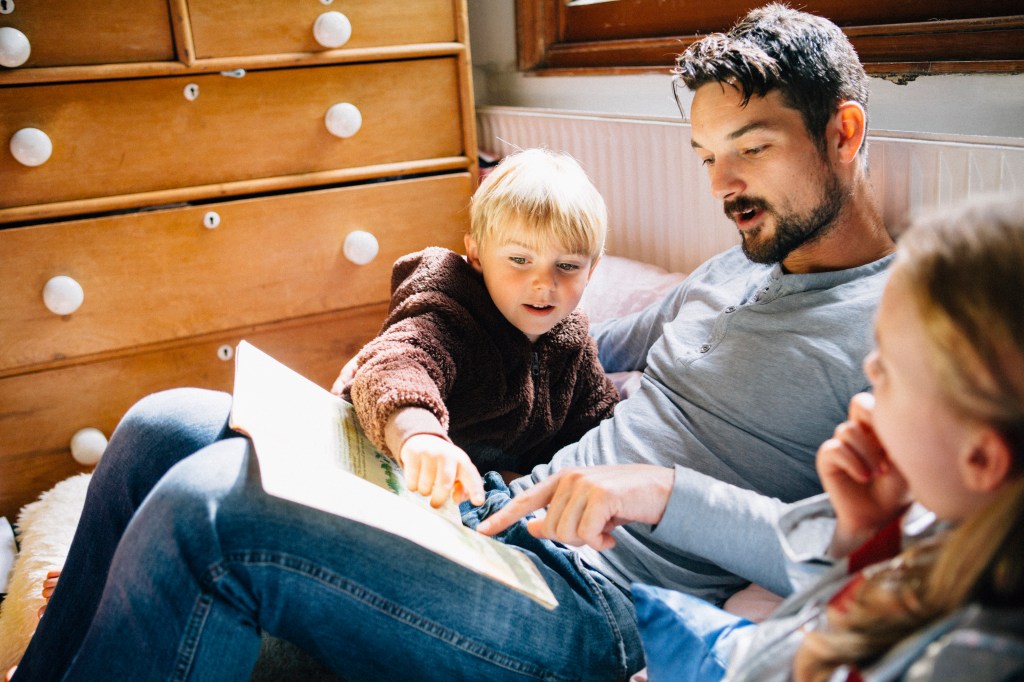 LIAM NORRIS/GETTY IMAGES a phrase or expression that has been used so much that it's no longer interesting (noun) The story ended with a cliché, as all the characters lived "happily ever after." . Of course I'd love creative writing. But I've also taught creative writing, and I know what a difference the teacher makes.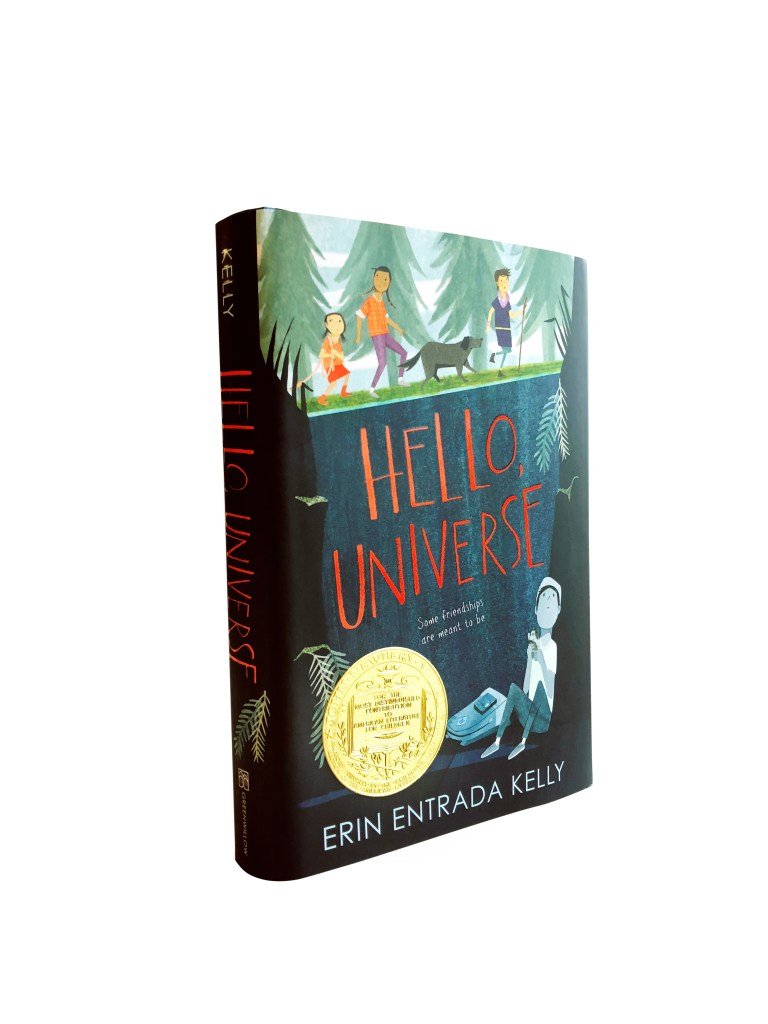 DREW WILLIS FOR TIME FOR KIDS
My teacher was Bebe Usie. In addition to having an excellent name, Mrs. Usie was engaged and encouraging. She focused on the "creative" part of the course, not the mechanics. We spent several class periods making papier-mâché masks to wear while reciting original haiku. I don't remember my haiku, but I recall feeling the pulp
pulp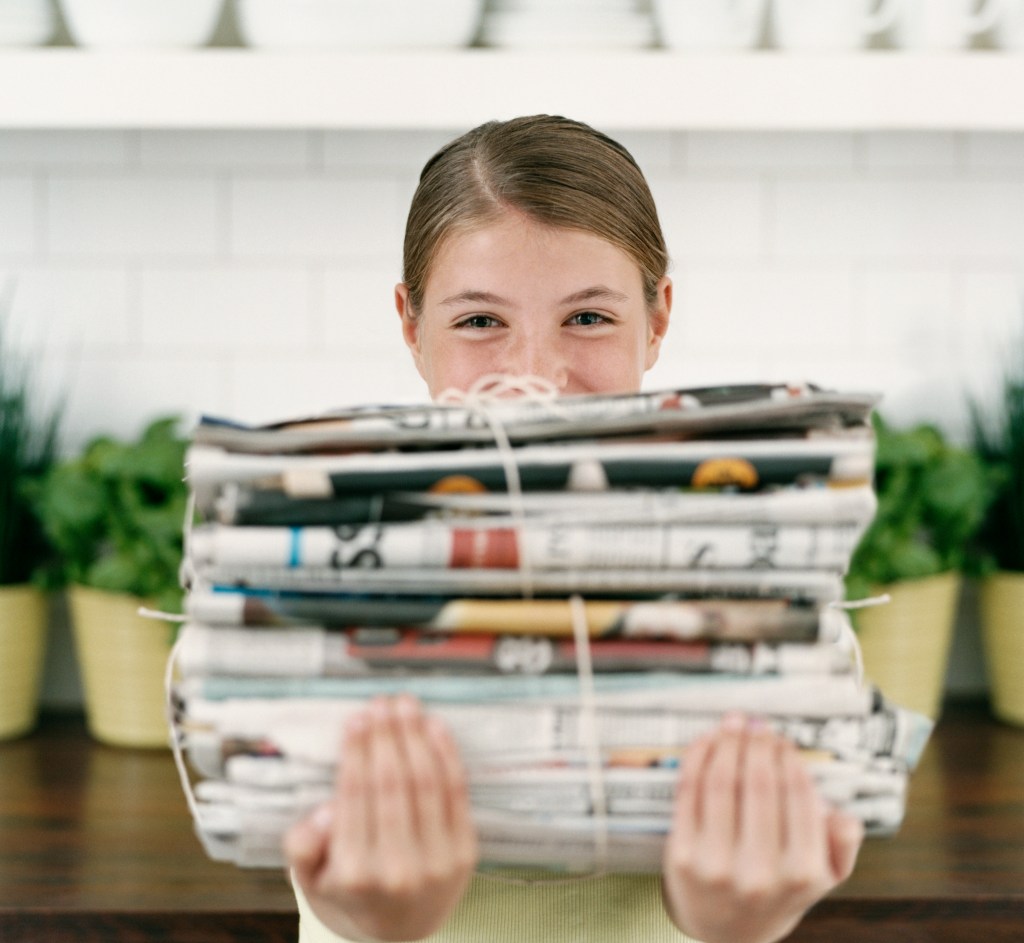 JANIE AIREY/GETTY IMAGES a soft material made mostly from wood which is used to make paper (noun) The recycled paper will be turned into pulp and used to make newspapers. against my skin and the frantic beating of my heart as I shared my work. I was afraid but proud. I'd created haiku, which I'd never done. Not only that, I read it in front of my peers wearing a handmade mask of paper and paste. It certainly wasn't the best haiku or the most beautiful mask. But both were mine.
The best teachers take us out of our comfort zone and introduce us to new realms
realms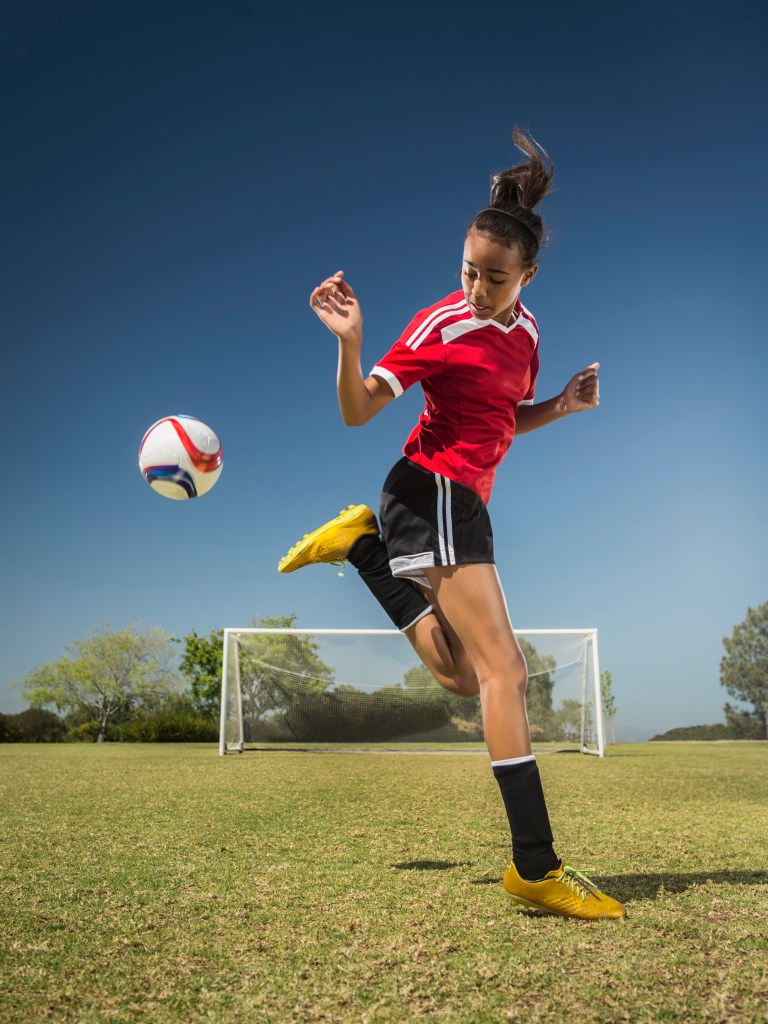 ERIK ISAKSON/GETTY IMAGES an area of activity, interest, or knowledge; a world (noun) My sister hates math, but is knowledgeable about many things in the realm of sports. . That's what Mrs. Usie did for me.
Anne Burrell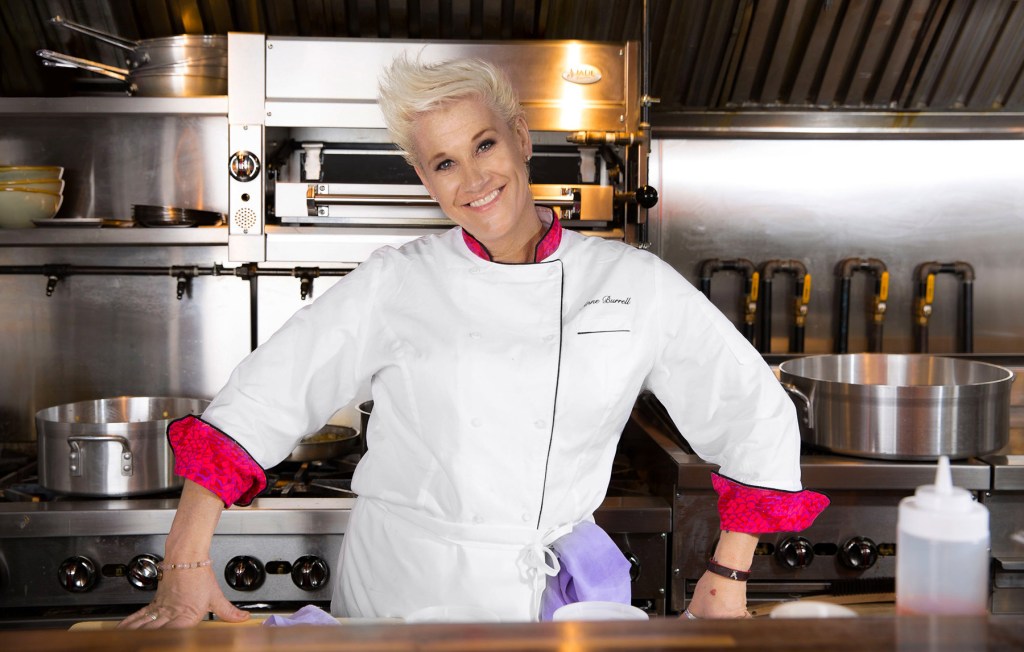 COURTESY CARNS MEDIA
Chef Anne Burrell hosts the Food Network show Worst Cooks in America.
My third-grade teacher, Mz. Battasti, was unique. She asked that we call her "Mz." instead of "Ms." or "Mrs." She had high expectations of her students, and this made us want to work harder. She could be tough, but she cared about all of us. A few years ago, I ran into Mz. Battasti. She remembered that she had switched my seat because I was socializing when I wasn't supposed to be. She did this because she wanted me to learn.
Now, I give the same tough love to contestants on Worst Cooks in America. I tell them how they can improve their cooking, but I also praise them when they're doing something right. Mz. Battasti taught me how to be a strong woman and a confident leader.
Karlie Kloss
Karlie Kloss is a model and the founder of Kode With Klossy, a computer-coding program for girls.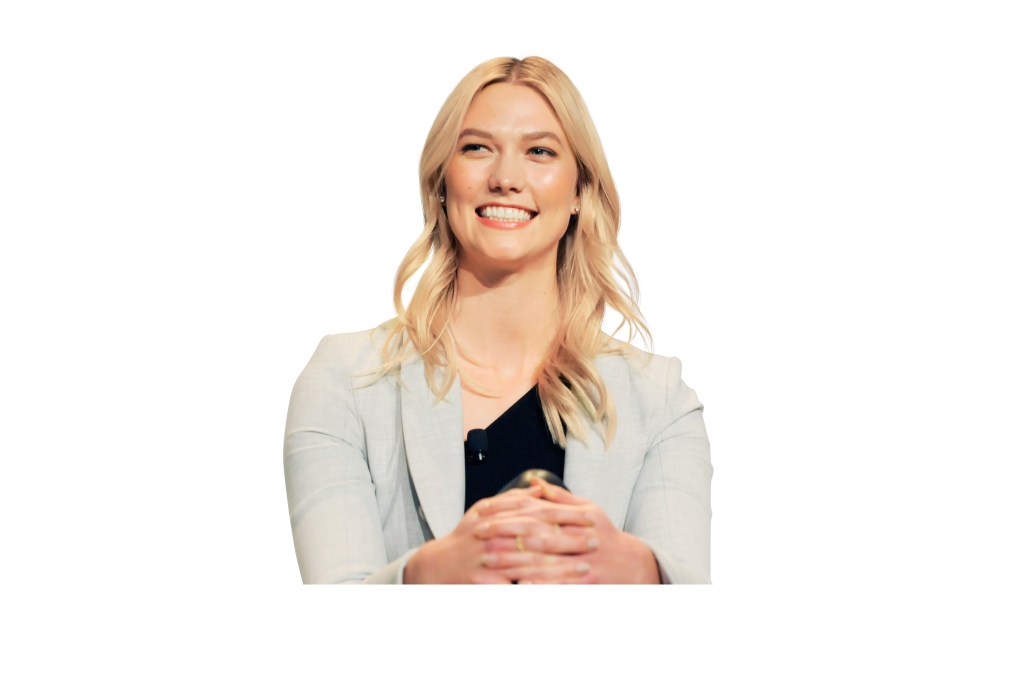 NICOLA GELL/GETTY IMAGES FOR SXSW
Occasionally, you get a teacher who not only brings learning to life, but reminds you to believe in yourself and dream bigger. For me, that teacher was Ms. Brewster. Officially, Ms. Brewster taught high school English at Webster Groves, in St. Louis, Missouri. Unofficially, she taught students about life. Before Ms. Brewster, I had accepted this idea that I was just not an avid
avid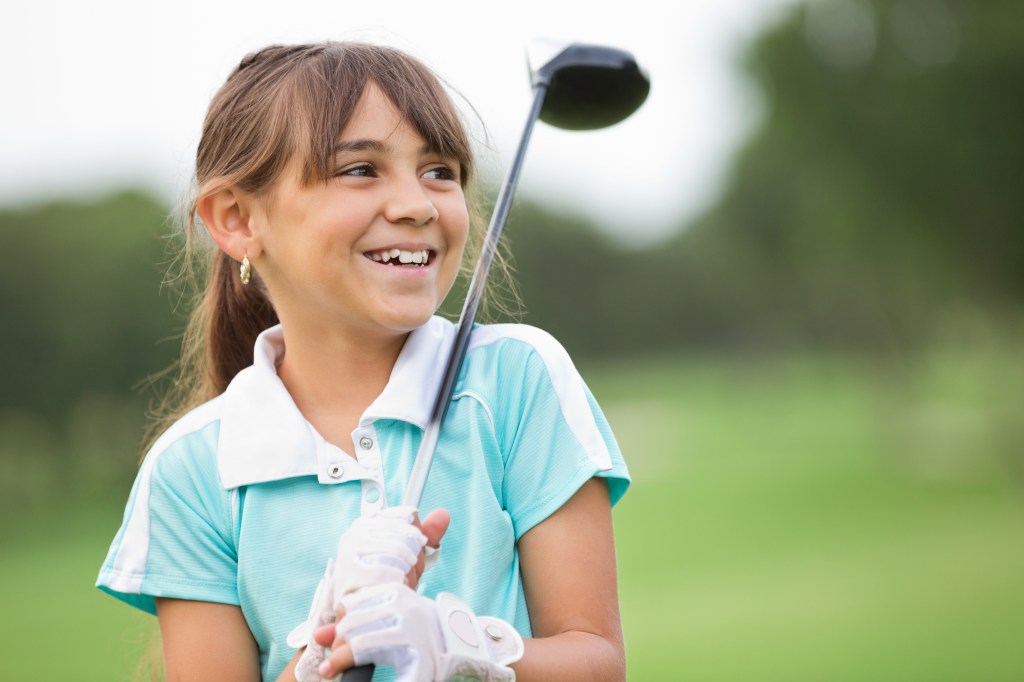 STEVE DEBENPORT/GETTY IMAGES very eager (adjective) Stella is an avid golfer. reader or a good writer. Math and science were my best subjects, and in my mind, nothing could change that. But Ms. Brewster proved me wrong. She taught me to take risks in my writing and helped me uncover the storyteller within me.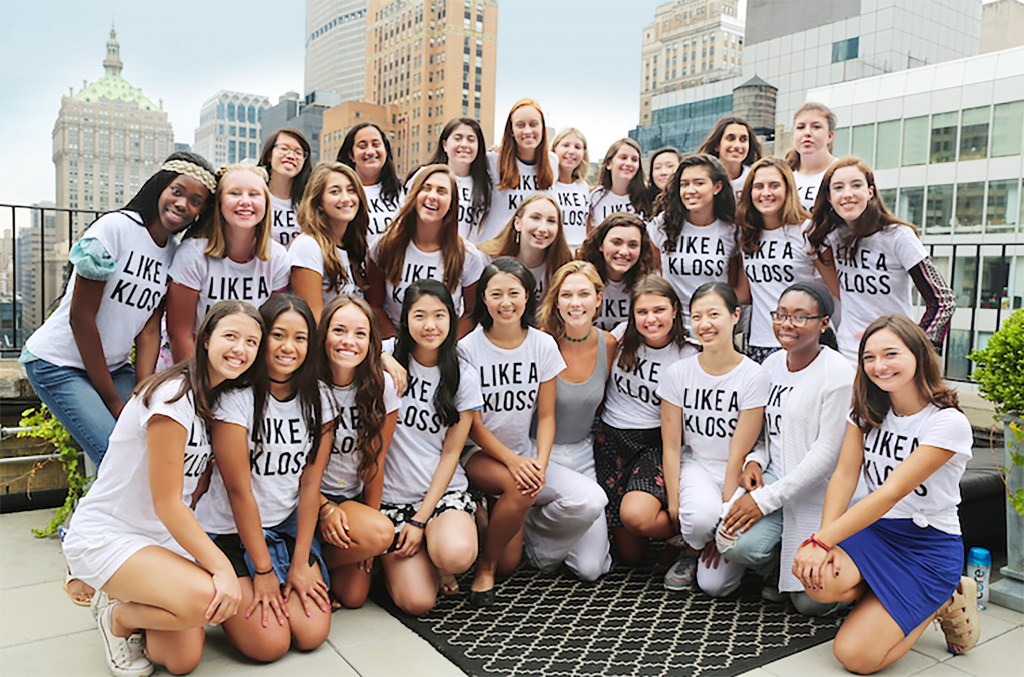 COURTESY KODE WITH KLOSSY
Her love and joy for learning were contagious, and her impact on her students extended well beyond the classroom. She created a safe space where our opinions, ideas, and ambitions mattered. When I started modeling, I would come back from a long weekend in Milan or New York City to tell Ms. Brewster about all the shows I was in. That was the thing about Ms. Brewster—she understood that life is a classroom. She recognized that I could take a slightly different path and still be a lifelong learner. The respect she showed me helped form the person I am today.
John Urschel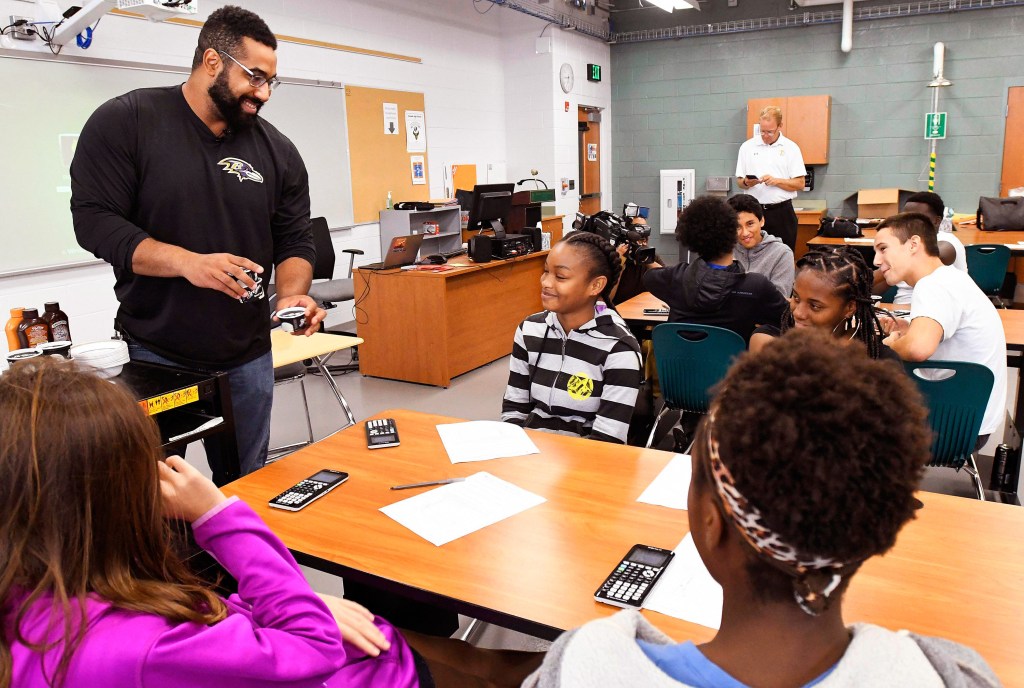 STEVE RUARK—AP IMAGES/TEXAS INSTRUMENTS
John Urschel is a mathematician and a retired National Football League player.
Michel Goemans is my math teacher at the Massachusetts Institute of Technology, where I'm a Ph.D. student. Michel has an unusual way of looking at math. He says it is more like art than computation
computation
NORA CAROL PHOTOGRAPHY/GETTY IMAGES the act of calculating something (noun) Felicity's accountant helps with the computation of her taxes. . When math is done well, he says, it should be as beautiful as a painting. That's why he believes in showing your work. That way, everyone can share in its beauty. Whenever I show him a math problem I've done, he wants me to smooth the edges and sculpt it, so it's prettier. And you know what? It's true. Math can be beautiful and fun if you present it the right way.
Michel has made me a better mathematician. Even more, he has become a role model for me. He's someone I can look at and say, "I want to be like him when I grow up!"
Assessment: Click here for a printable quiz. Teacher subscribers can find the answer key in this week's Teacher's Guide.