Jackson Confirmed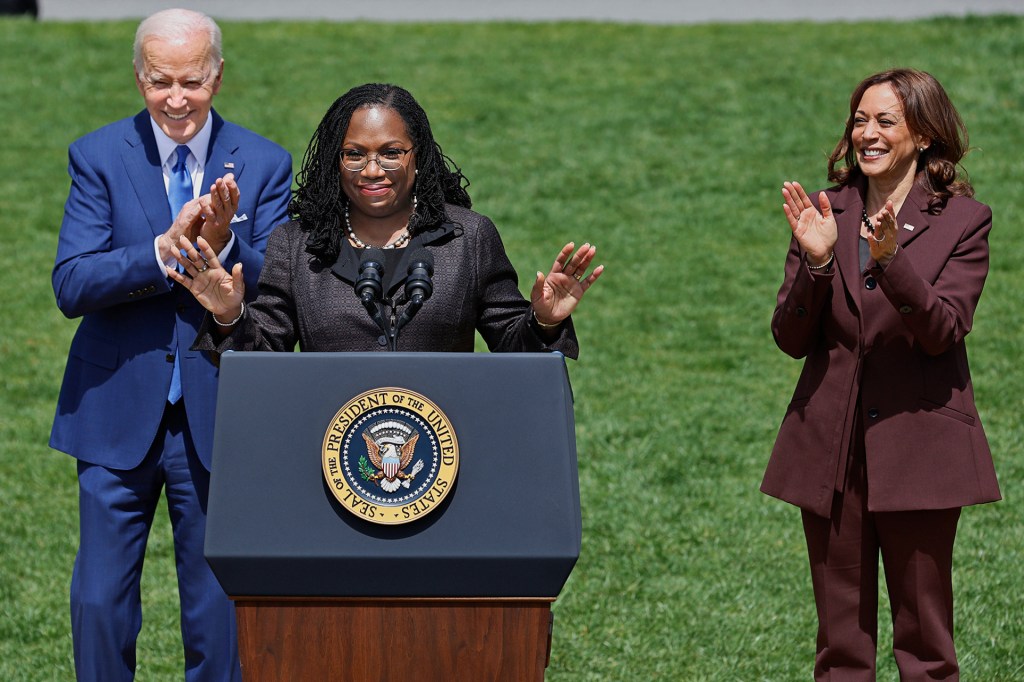 On April 7, the United States Senate confirmed Ketanji Brown Jackson to the U.S. Supreme Court. The vote was 53–47. All 50 Democrats backed Jackson, along with three Republicans. She will replace Justice Stephen Breyer, who plans to retire this summer.
President Joe Biden nominated Jackson in February. "We've taken another step toward making our highest court reflect the diversity of America," he wrote on Twitter after Jackson was confirmed.
Jackson has spent much of her career as a federal judge. She will now be the first Black female Supreme Court justice. "I have now achieved something far beyond anything my grandparents could have possibly ever imagined," she said, speaking from the White House lawn on the day after the Senate vote. Her grandparents had only a grade-school education, she said. Her parents attended racially segregated schools.
"I strongly believe that this is a moment in which all Americans can take great pride," Jackson said. "We have come a long way. . . . In my family, it took just one generation to go from segregation to the Supreme Court of the United States."
Stop and Think How does history help us understand current events? How does the author organize information in order to show this connection?