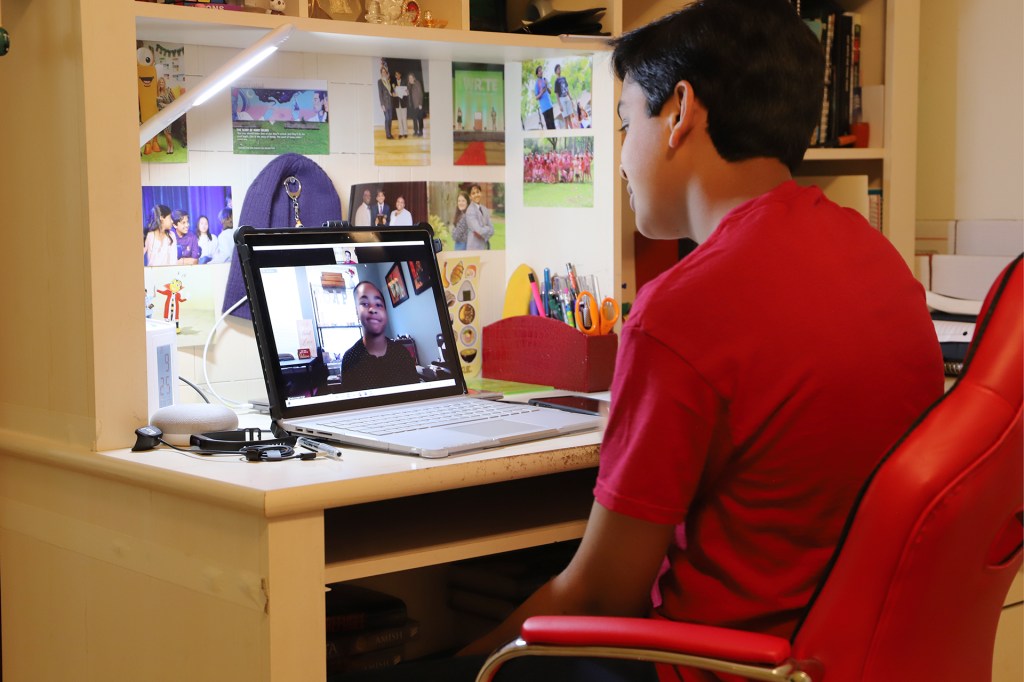 We asked our team of TFK Kid Reporters for their perspective on the coronavirus pandemic. Here, TFK Kid Reporter Eshaan Mani, from Houston, Texas, shares his thoughts.
"Coronavirus Declared a Pandemic, Says World Health Organization." These words flashed across my TV. What started in a market in the city of Wuhan, China, had spiraled into one of the biggest health crises ever. I had been tracking COVID-19 since its early days. I never thought it would affect the United States. But things were starting to get very, very real. So real, in fact, that my family had to change our spring break plans five times. Finally, just days before COVID-19 hit the United States, we decided to take a staycation.
On March 4, the first case of COVID-19 was reported in Houston. More quickly surfaced—the count went from 1 to 3 to 9 to 15 to 30. On March 12, my school announced that all classes would be canceled until March 30. If classes are postponed further, we're going to engage in online learning.
Ever since spring break started, my family has been trying to maintain a normal routine. We've been washing our hands, keeping things around us sanitized, and not touching our faces. We go for a morning walk in a park close to home to catch some fresh air. At home, I've been watching several Netflix shows and the news. I spend time playing games and catching up with my friends and cousins online through video chat. My dad usually travels for work, but he's been asked to work from home through April so I am enjoying quality time with him.
The in-person interviews I'd scheduled for the next few weeks have now become Zoom calls. It's not the same as meeting with someone face to face, but these web calls work and they keep me busy. I recently interviewed and wrote about a kid entrepreneur in my hometown.
The wonderful thing about our society is that we help people out in times of need. The other day, I went shopping with my mom to stock up on supplies. While checking out, we talked with the cashier about how busy the store was. Suddenly, another customer dropped off bags full of groceries for the pleasantly surprised cashier. The cashier then explained to us that she had made a passing comment to that customer about her long hours and lack of time to buy essentials. By the time the store closed and she could shop for groceries, all the shelves were empty. So the customer asked her what items she needed and, without her knowledge, bought them to surprise her. The cashier told us that "good people do exist in these tough times."
My advice to kids (and adults!) is to stay safe and sanitized, make the most of your time with family, enjoy the outdoors, and know that "this too shall pass."
Kids, ask a parent or guardian if you can tell us about your experience during this time. If so, have them email us at tfkeditors@time.com. Your response might be featured on our website or in an upcoming issue.