Let's Talk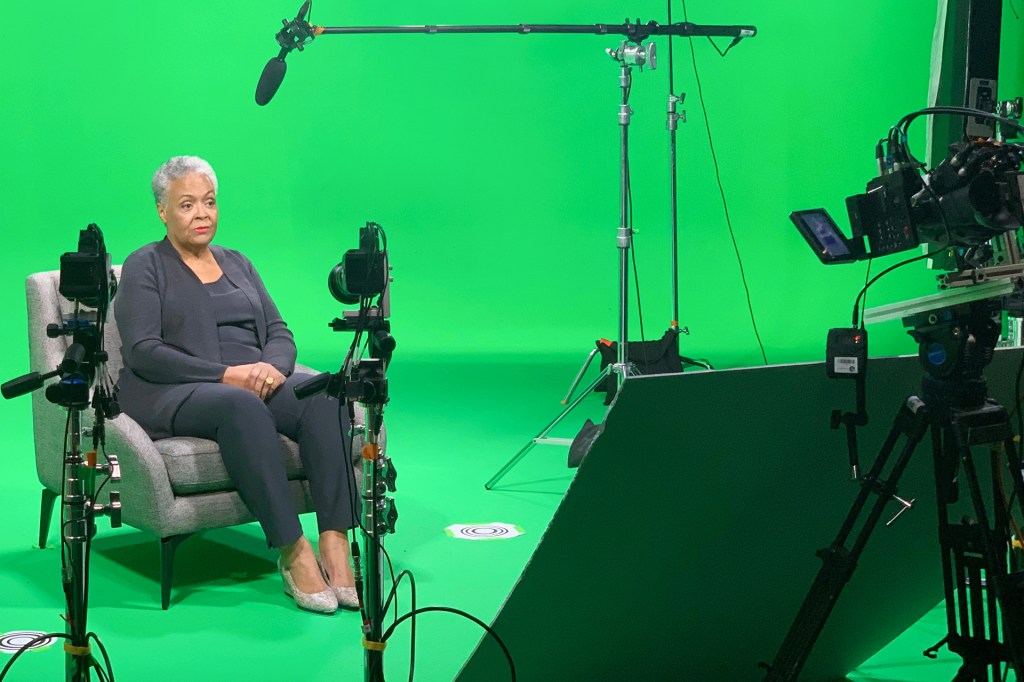 Joyce Ladner has stories to share. Born in Mississippi in 1943, she went on to join the civil rights movement in the 1950s. In college, she was expelled for organizing campus protests. Later, she was jailed after trying to integrate an all-white church. And in 1963, Ladner stood just a few feet away from Martin Luther King Jr. as he gave his "I Have a Dream" speech, in Washington, D.C.
Most people will never meet Ladner in person to hear her stories. But her collaboration with the technology company StoryFile has now made it possible for people to feel as if they're the room with Ladner, having a conversation.
The project came together at a video studio in Washington, D.C. There, the StoryFile team assembled an elaborate camera system to film Ladner from multiple angles and degrees of distance.
Over a period of three days, Ladner sat for more than eight hours of interviews. She answered about 700 questions. "Some are questions that a person might be asked all the time," Heather Smith says. She's the CEO of StoryFile. "Some are questions that they may have never been asked before. They learn a lot about themselves and remember a lot in the process."
In Conversation
After Ladner's interview session, StoryFile used the footage to create a 3D hologram of her. They also fed her answers into a computer program. It uses artificial intelligence and voice-recognition software to make the hologram interactive. The result is a fully interactive exhibit.
The exhibit debuted in Chicago, Illinois, as part of The March, a virtual-reality re-creation of the 1963 March on Washington. Visitors can ask Ladner's hologram any question they want. A computer program hears their words and searches for Ladner's response to the specific question, or to one that's very similar. It then plays Ladner's reply. The exchange feels a lot like a real-time discussion.
Ladner's hologram mainly answers questions about the civil rights movement. But it can talk about other subjects if a visitor's curious. (Hint: Ask about Beyoncé!) "Her personality comes through," says Ari Palitz, lead producer of The March. "That's what visitors connect with."