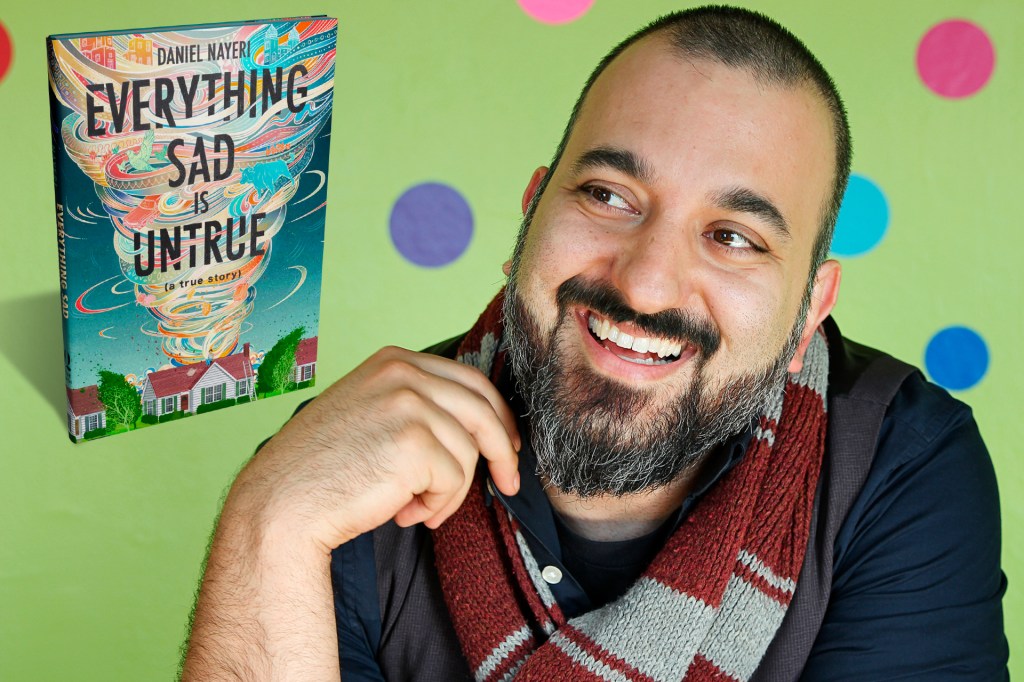 Author Daniel Nayeri talks with TFK Kid Reporter Abby Rogers about his new book, Everything Sad Is Untrue (A True Story).
1. Tell me about the book.
It's an autobiographical novel about my family. I grew up in Iran and my mother converted to Christianity. In Iran, that is illegal. We had to leave Iran very quickly and became refugees. The story begins when we found asylum in Oklahoma.
2. You talk a lot about your mom in the book. What's the most valuable thing you learned from her?
There's a line about my mom that is important to me. It says, "One thing to know about my mom is that she doesn't stop, and if you don't stop, you are unstoppable." I would watch my mom come home exhausted from work. But every day, she would wake up and go back.
3. What do you hope readers will gain from reading your book?
I wanted to put this question to the reader: "What in your life would you make a big sacrifice for?"
4. You say that "patchwork memory is the shame of a refugee." Can you explain that?
Families make memories together and pass them down to keep the memories alive. That is how your family has a linear memory. When you become a refugee, you're plucked off the family tree and put somewhere new. You cut the line, start it new, and everything is sort of patchwork. You try to hold onto a memory, but you forget. To me, the hardest part of being a refugee is having a patchwork memory.
5. What kept you motivated while working on this book?
Imagine you had a dad who could jump over a house, but you were the only one who knew it. It would be so difficult not to tell people. I felt I had a mom who did this great thing. She changed the world for me. I wanted to tell the story for my mom.
This interview has been edited for length and clarity.