Meet the Candidates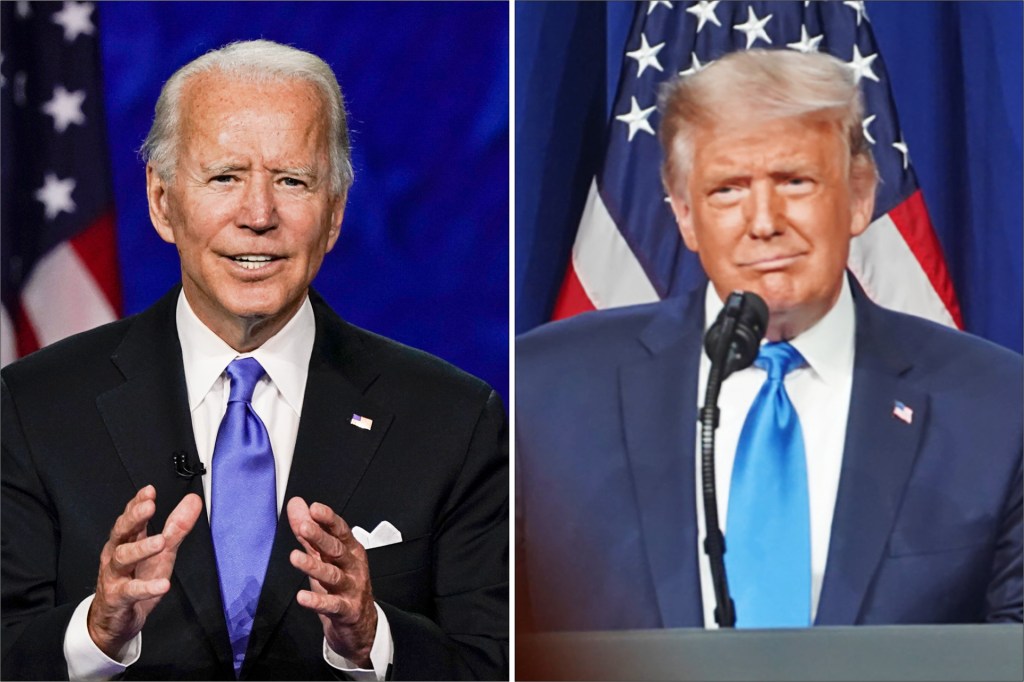 The Democratic and Republican Parties have officially named their candidates for president and vice president of the United States. The announcements were made at political conventions in late August.
Joe Biden is the Democratic Party's nominee for president. He accepted the nomination on August 20 during the Democratic National Convention. "If you entrust me with the presidency, I will draw on the best of us," Biden said. He spoke from his home state of Delaware. California senator Kamala Harris is the party's vice-presidential nominee.
President Donald Trump is the Republican Party's presidential nominee. He is running for reelection. Mike Pence is his vice-presidential running mate. In a speech during the Republican National Convention, on August 24, Trump said, "This is the most important election in the history of our country." Three days later, he accepted the nomination with a speech from the White House.
Both conventions were different from those held in the past. Usually, people travel from around the country to attend them. There are huge crowds. But because of COVID-19, this year's conventions were held mainly online.
Stop and Think! What is the headline of this story? Based on the headline, what can a reader expect to learn from this article?