Last summer, 16-year-old Alaysia Thomas went to sleepaway camp for the first time. She enjoyed canoeing, horseback riding, and other outdoor activities. But her favorite part was "just coming back to the little cabin and talking to all the girls," she told TIME for Kids. "I made a lot of great friendships."
Making friends is one of the best parts of any camp. At Alaysia's camp, however, friendships are based on something all the kids share: having a parent in the military. Some, including Alaysia and her younger sister, Alivia, have two.
The camp the girls went to, in Williamsburg, Virginia, is one of several Operation Purple camps across the country. The program is run by the National Military Family Association (NMFA). This summer, the group will host camps at 15 locations. The free, weeklong camps are for kids ages 7 to 17. Registration opened March 4.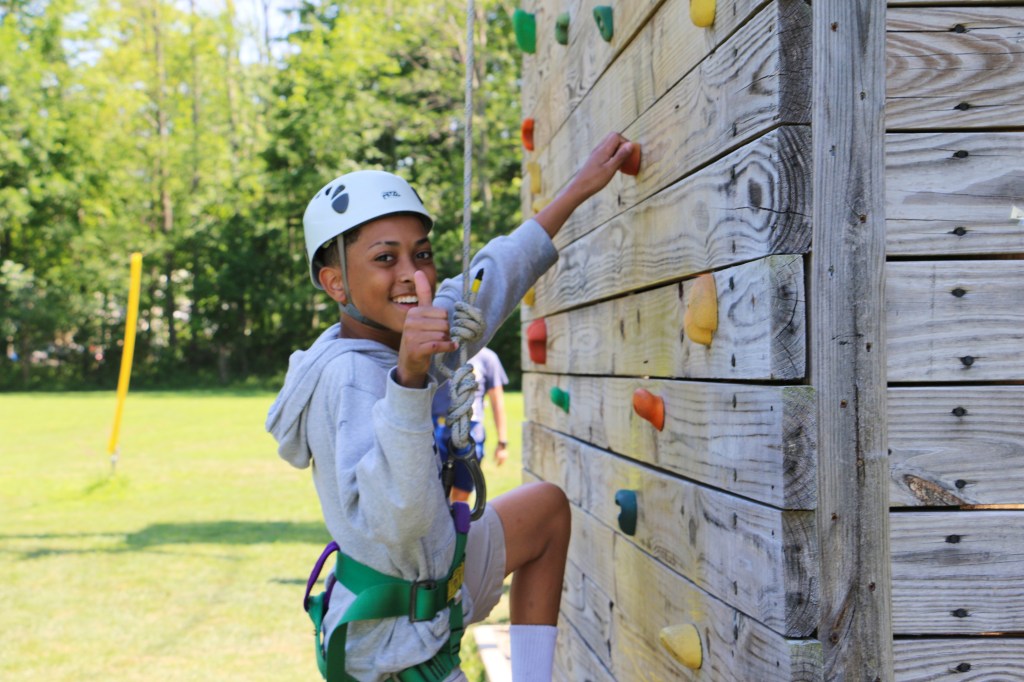 COURTESY THE NATIONAL MILITARY FAMILY ASSOCIATION
The camps are some kids' first opportunity to be around others who have parents in the military. "This is a chance for them to come together," says NMFA's military family programs director, Hannah Pike.
Stephanie Thomas is grateful for that chance. She is Alaysia and Alivia's mother, and a supply specialist in the United States Army. "We sacrifice
sacrifice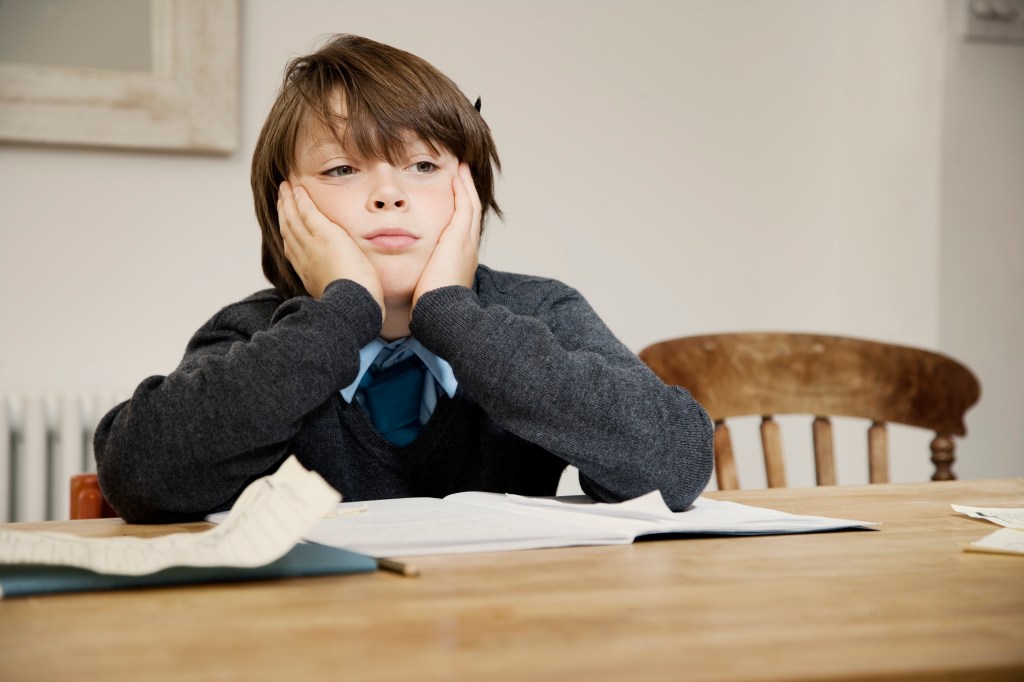 DAN KENYON/GETTY IMAGES to give up something for a belief or purpose (verb) Stanley had to sacrifice a trip to the beach in order to finish his book report. a lot for our country," she says. "And that little bit given back, to take care of our kids—it's appreciated."
At Your Service
Since 2004, more than 62,000 kids have attended an Operation Purple camp. According to Pike, popular sites might get more than 500 applications for just 150 slots. Priority
priority
WUNDERVISUALS/GETTY IMAGES the state of coming before another in time or importance (noun) When boarding an airplane, priority is given to people who are disabled or elderly. is given to kids with a parent who has recently been or will soon be deployed
deploy
VIDEODET/GETTY IMAGES to send a member of the military where he or she is needed (verb) Soon after graduating from the military academy, Mariah was deployed. . Spots are also held for children of wounded service members.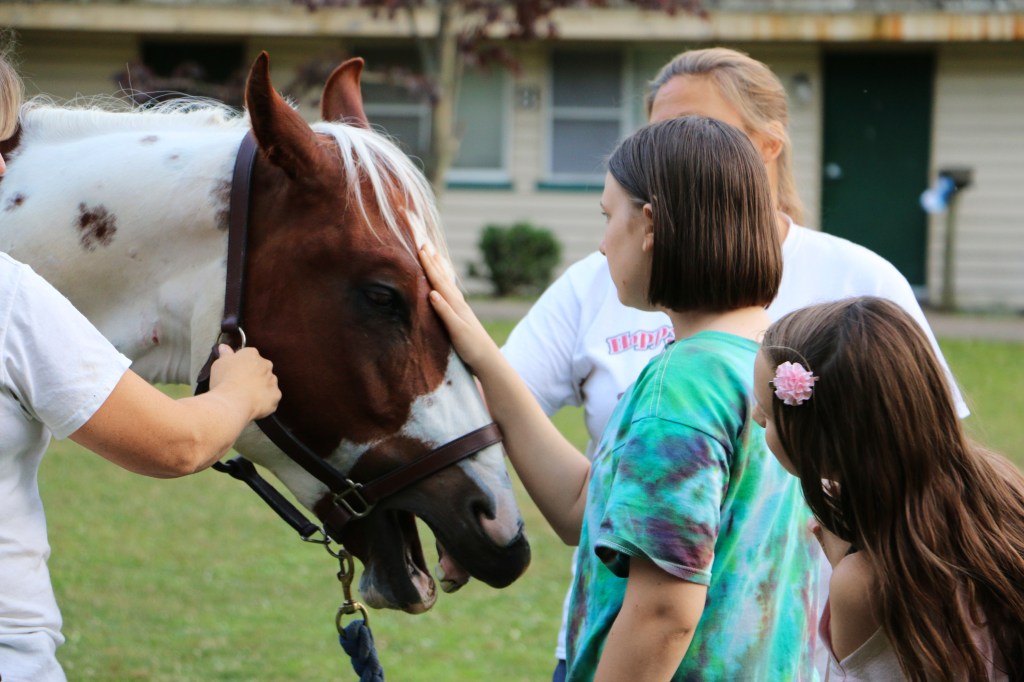 COURTESY THE NATIONAL MILITARY FAMILY ASSOCIATION
Another part of the program's appeal is its price tag. "Military families often struggle with finances
finances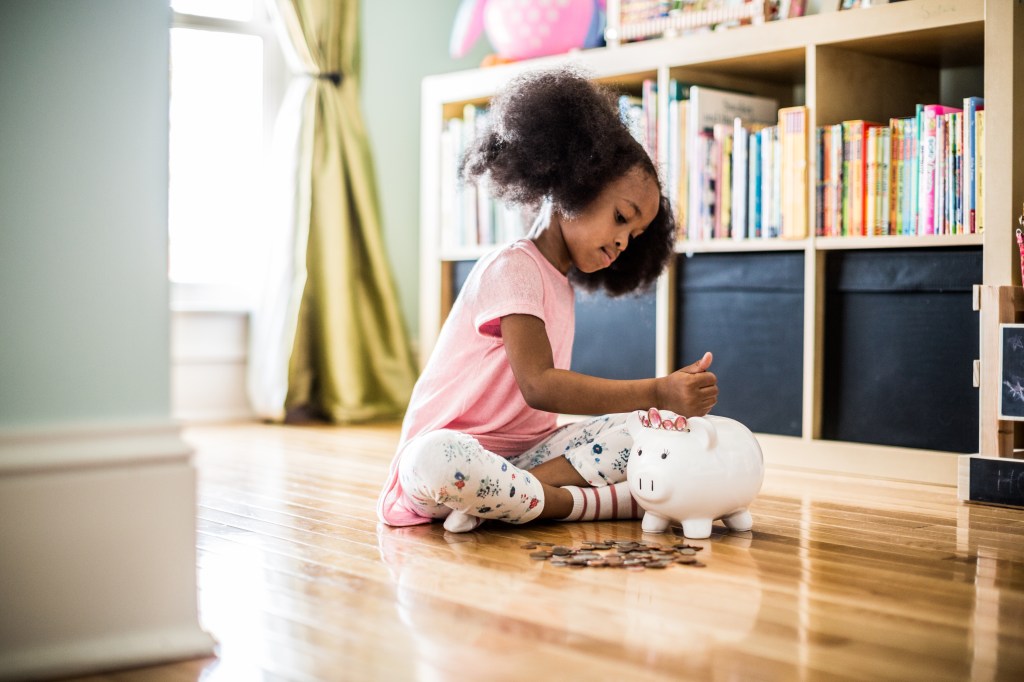 MOMO PRODUCTIONS/GETTY IMAGES the amount of money a person has and how it is used (noun) Wanda began saving money to help improve her finances. ," Amy Bushatz says. Her son, David, is 9. He went to camp in Cooper Landing, Alaska. "It doesn't hurt that it's free."
So who pays? "We have some incredibly generous donors
donor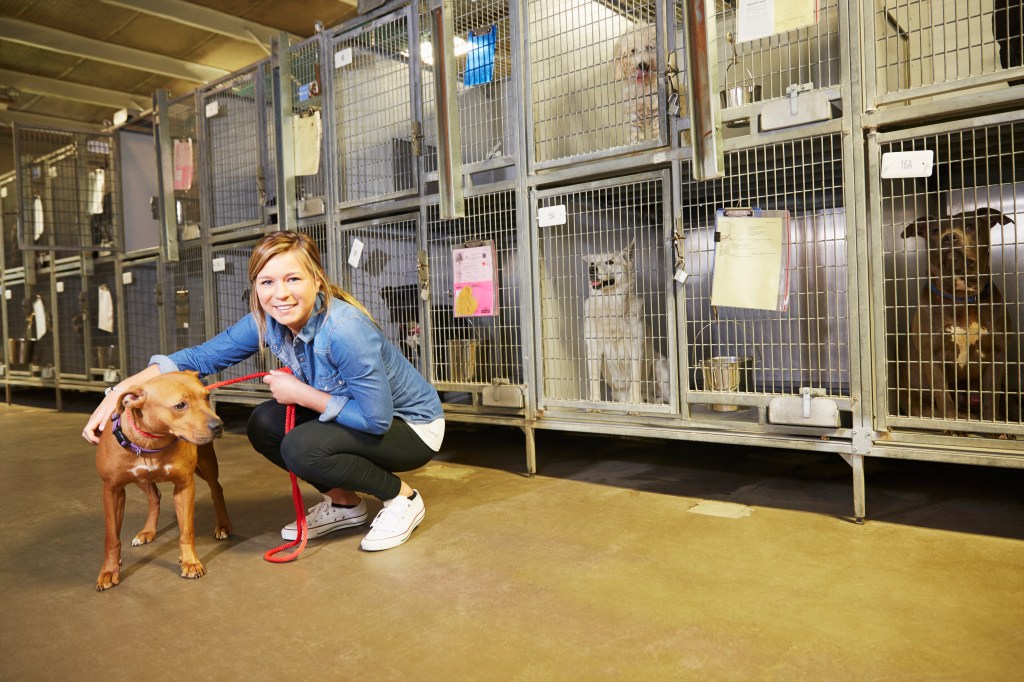 CAMILLE TOKERUD/GETTY IMAGES someone who gives money or other items to help a person or organization (noun) The animal shelter gets money from donors in our community. ," Pike says. Last month, the Wounded Warrior Project announced a $750,000 grant to Operation Purple. The money will help send 1,600 kids to camp.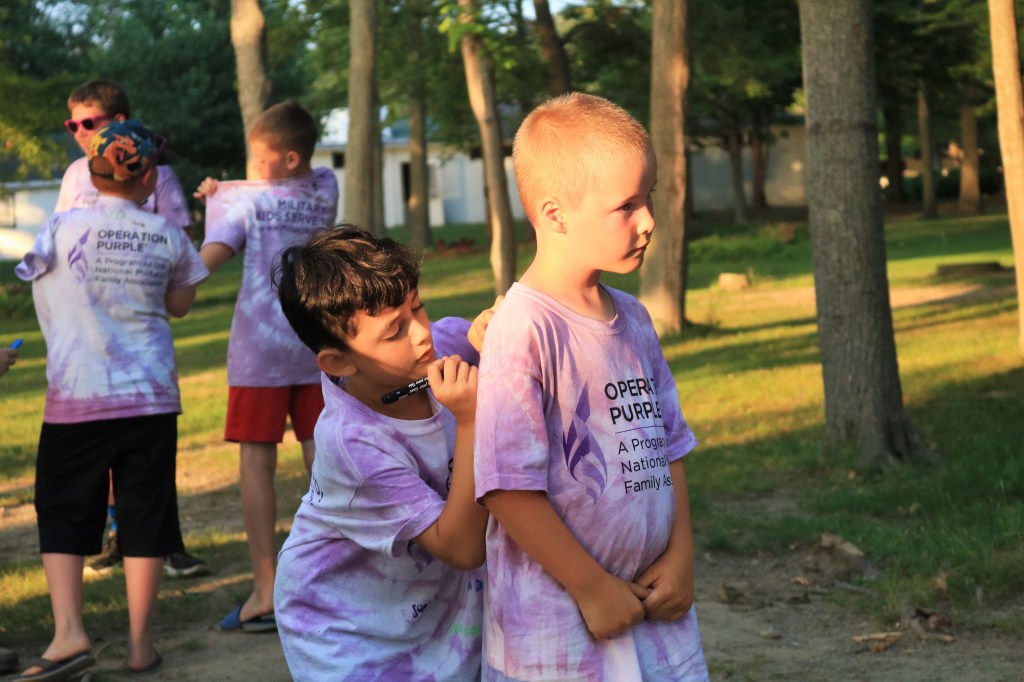 COURTESY THE NATIONAL MILITARY FAMILY ASSOCIATION
Strength and Honor
Military children face unique challenges. According to the American Academy of Pediatrics, military families might move every two to four years, which means kids can switch schools nine times by age 18.
Coping with a deployment can be difficult too. But a 2016 study by the RAND Corporation found that being with other military kids lowers a child's risk of depression and anxiety. At an Operation Purple camp, kids bond with new friends who understand their experience. And Pike says each camp has two counselors trained to help military kids who are going through a tough time.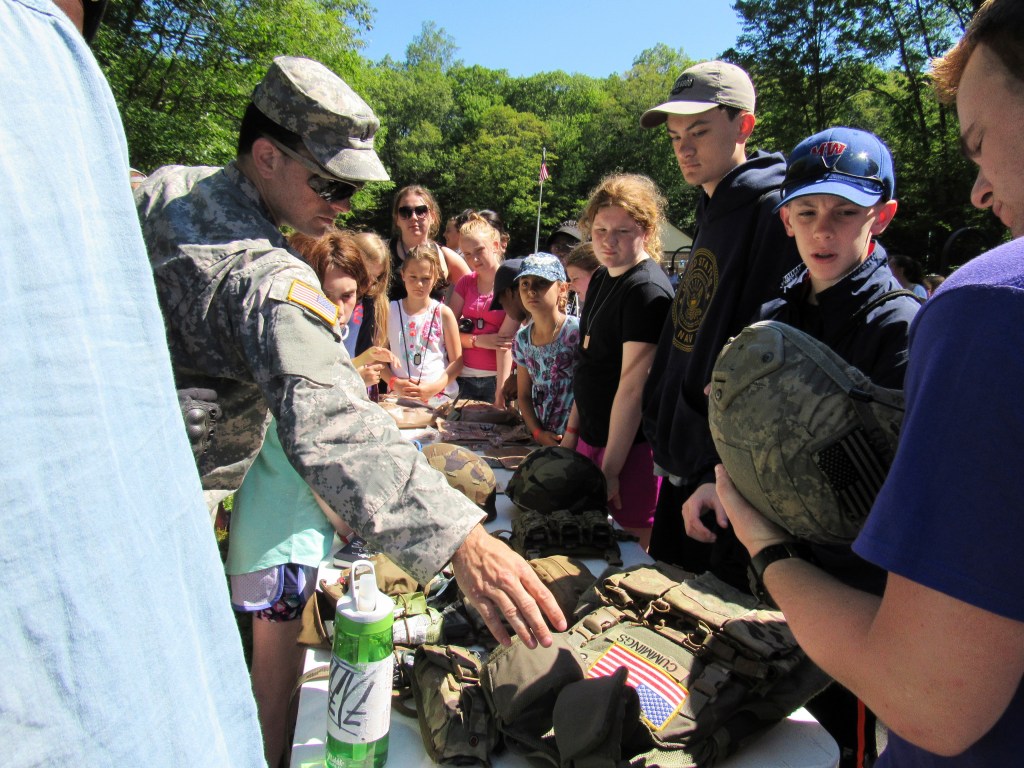 COURTESY THE NATIONAL MILITARY FAMILY ASSOCIATION
Campers also take part in events designed to strengthen their connection to their military background. On a military-themed day, campers add pictures to a Wall of Honor. Alaysia Thomas remembers making a poster about her family for her camp's display. When asked if she is proud of her parents and their role in the military, her answer came quickly: "Very."
Sidebar: Bring a Buddy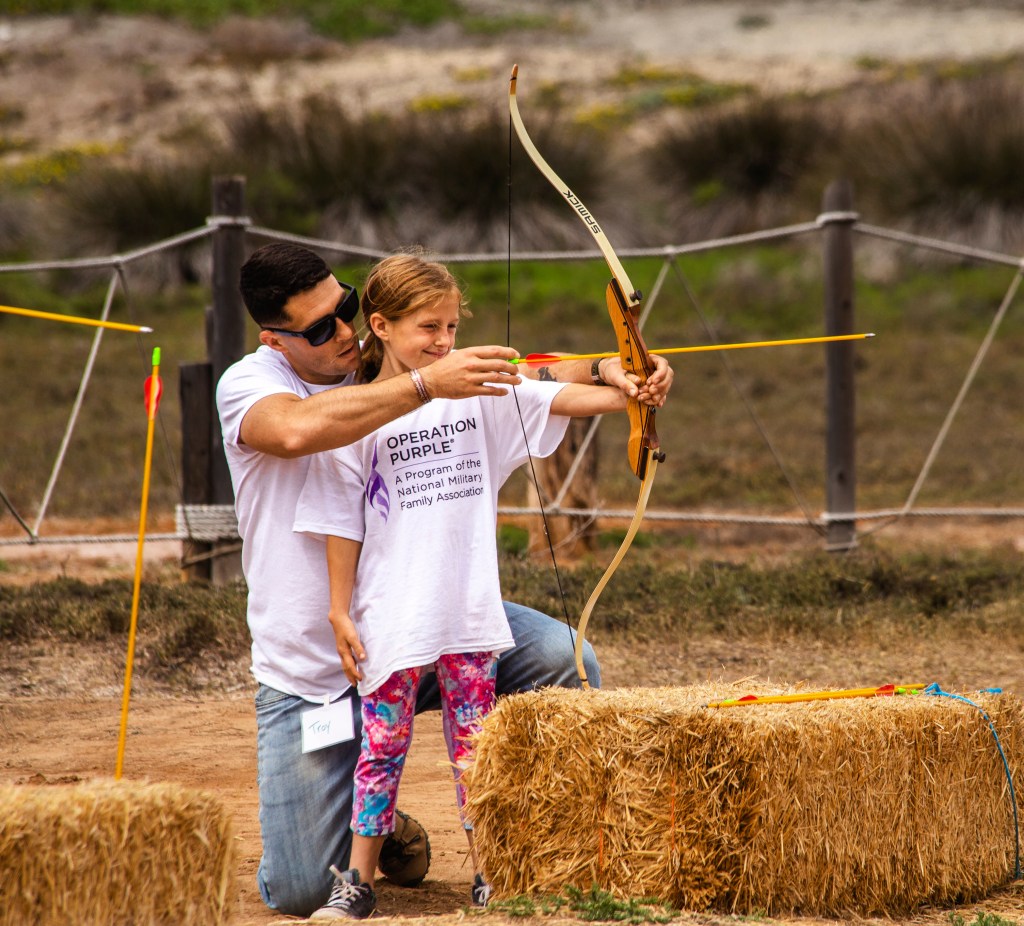 COURTESY THE NATIONAL MILITARY FAMILY ASSOCIATION
About 1.7 million kids have a parent in the U.S. military, according to the U.S. Department of Defense. Operation Purple aims to serve as many of them as possible.
That's where Buddy Camp comes in. This Operation Purple program is for young children who may not be ready to attend sleepaway camp on their own. At a Buddy Camp, military kids ages 5 to 8 bring along a "buddy," such as a parent, grandparent, or caretaker, for a free weekend. "It's a really special bonding experience," says Hannah Pike of the NMFA.
Stop & Think! What sources does the author refer to in the article? Sources include people, organizations, and publications. How do journalists use sources to report a news story?