Rising Waters
When Hurricane Florence barreled in from the Atlantic Ocean and landed in North Carolina on the morning of September 14, it wasn't 90-mile-an-hour winds that officials feared most. It was water. The 400-mile-wide storm brought heavy rain and a 10-foot wave of seawater. Roads buckled. Trees toppled. More than 600,000 homes and businesses on the East Coast lost power. And it was just beginning.
By afternoon, Florence had been downgraded
downgrade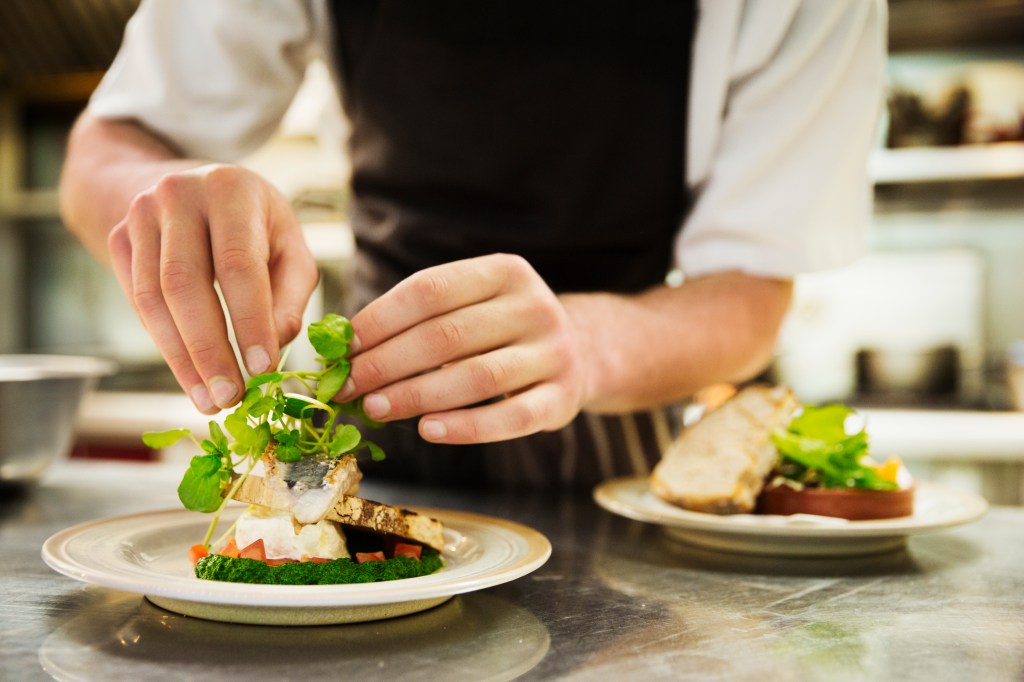 MINT IMAGES to give something a lower rank or classification (verb) After the famous chef quit, the restaurant was downgraded from two stars to one star. to a tropical storm. The winds had slowed. But as the storm moved west, it dumped massive amounts of rain on North and South Carolina. Whole neighborhoods were submerged
submerge
FRANCO BRAVO/EYEEM—GETTY IMAGES to put underwater (verb) Dolphins can submerge themselves for more than 10 minutes. . By the end of Florence's second day on land, North Carolina had gotten more than 30 inches of rain, a new record. The National Hurricane Center said the aftermath would be "catastrophic
catastrophic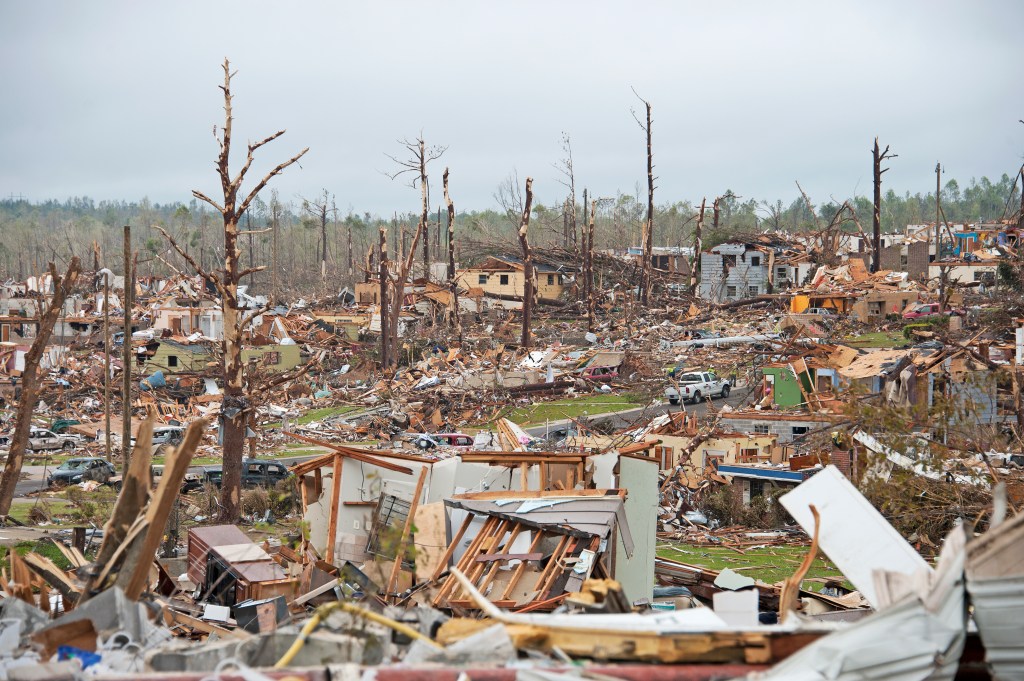 NICCOLÓ UBALDUCCI PHOTOGRAPHER-STORMCHASER/GETTY IMAGES involving a lot of damage or suffering (adjective) The damage from the tornado was catastrophic. ."
North Carolina governor Roy Cooper surveyed the damage in his state by helicopter on September 15. "Floodwaters are still raging," he said afterward, "and the risk to life is rising."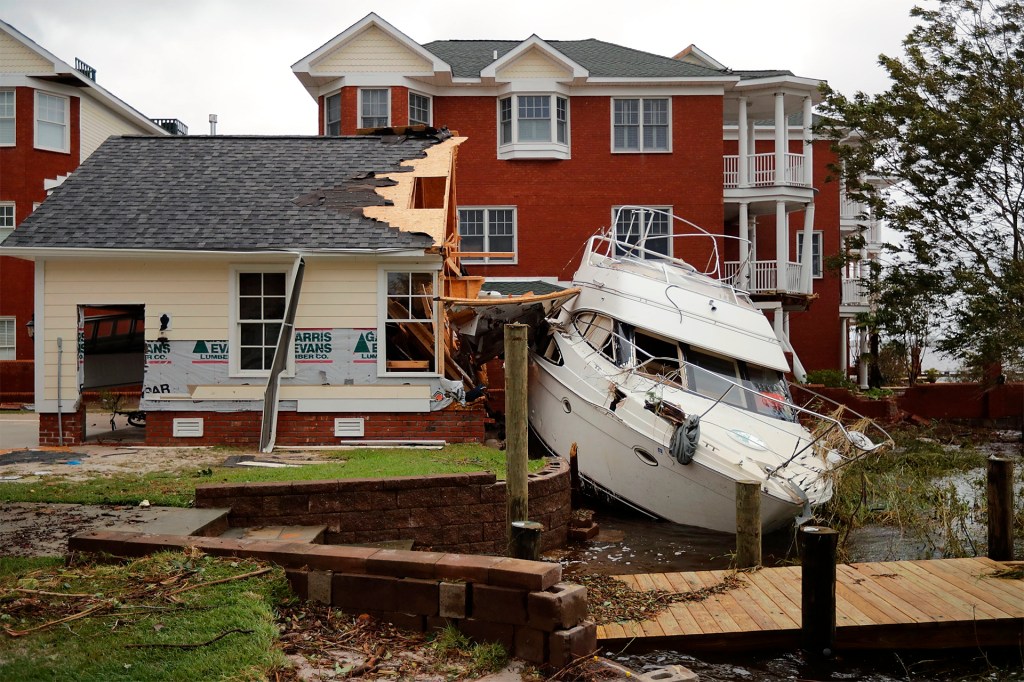 CHIP SOMODEVILLA—GETTY IMAGES
Rescue Mission
It is hard to tell how many of the 1.7 million people along the East Coast who were ordered to evacuate
evacuate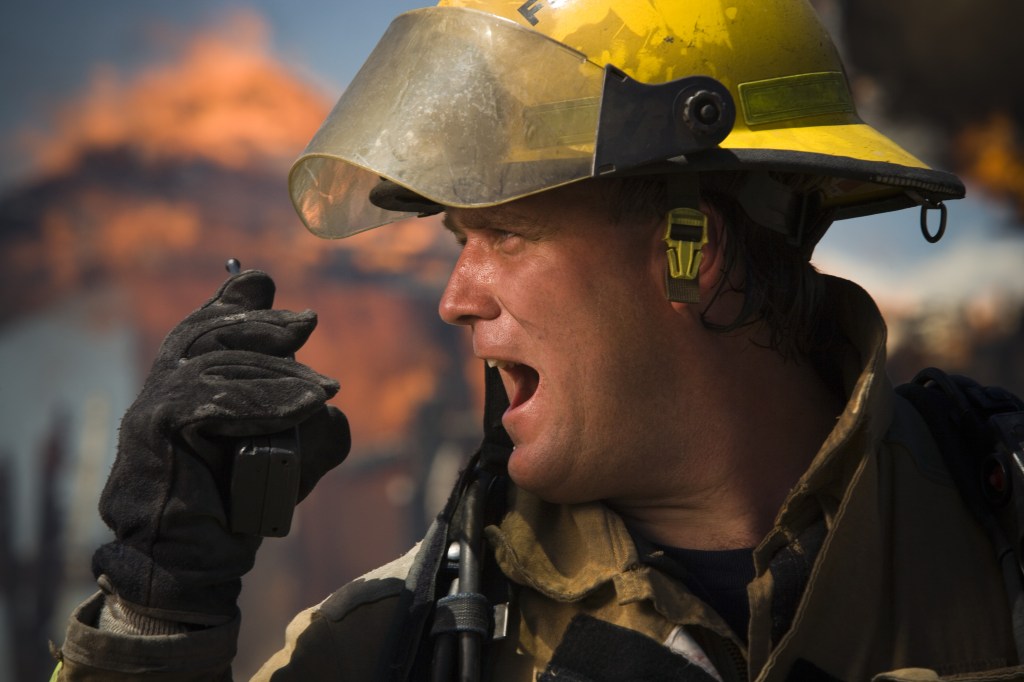 RUBBERBALL/GETTY IMAGES to leave a dangerous place (verb) Firefighters ordered residents to evacuate the building. actually did, or could. Even when skies cleared, on September 17, residents were desperate for help. Floodwaters trapped people in attics and on rooftops. Federal and state authorities in the Carolinas rescued hundreds of people by helicopter, boat, and heavy-duty vehicle. Others were saved by volunteers.
By September 18, Florence had left at least 32 people dead. There was more trouble on the way. "The hardest-hit areas will remain underwater for days to come," Chris Vaccaro, of the National Oceanic and Atmospheric Administration, told TIME for Kids. "Rivers and streams that have already flooded areas may continue to rise as more water flows downstream."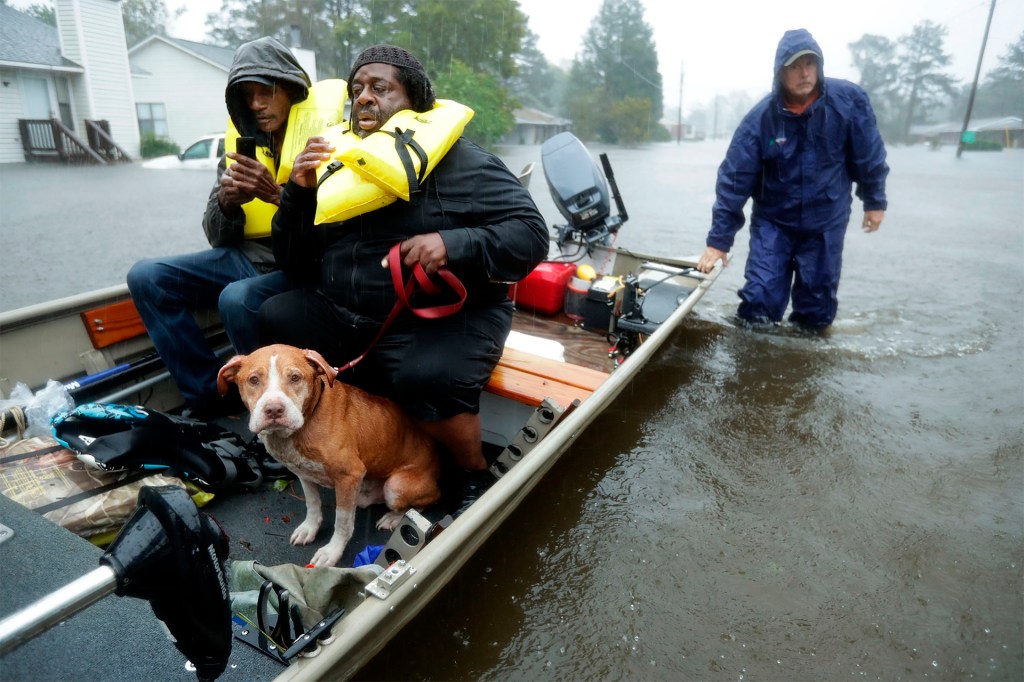 CHIP SOMODEVILLA—GETTY IMAGES
Wilmington, North Carolina, was cut off by floods. Resident Victor Merlos was thrilled to find an open store. He spent more than $500 on cereal, eggs, and other items to feed about 20 relatives staying at his home. "I have everything I need for my whole family," he told the Associated Press.
President Donald Trump has made millions of dollars in aid available for storm victims. They will need the help to rebuild. Brock Long, head of the Federal Emergency Management Agency, spoke with NBC's Meet the Press. "Recovery is always a very frustrating process for people when they've lost their livelihoods," he said. "But we're going to be okay."
Super Storms
A storm more ferocious
ferocious
WESTEND61/GETTY IMAGES very fierce or violent (adjective) The Siberian tiger is a ferocious animal. than Florence lashed the Philippines, in Southeast Asia, on September 15. Typhoon Mangkhut tore through the northern part of the country, bringing rain and winds of around 165 miles per hour. Mangkhut was equivalent to a Category 5 hurricane. (Florence was a Category 1 hurricane when it hit the U.S.) "It can lift cars," weather forecaster Rene Paciente told reporters in the capital, Manila. "You can't stand, you can't even crawl against that wind." As of press time, landslides and building collapses had killed at least 74 people in the Philippines. Dozens more were missing.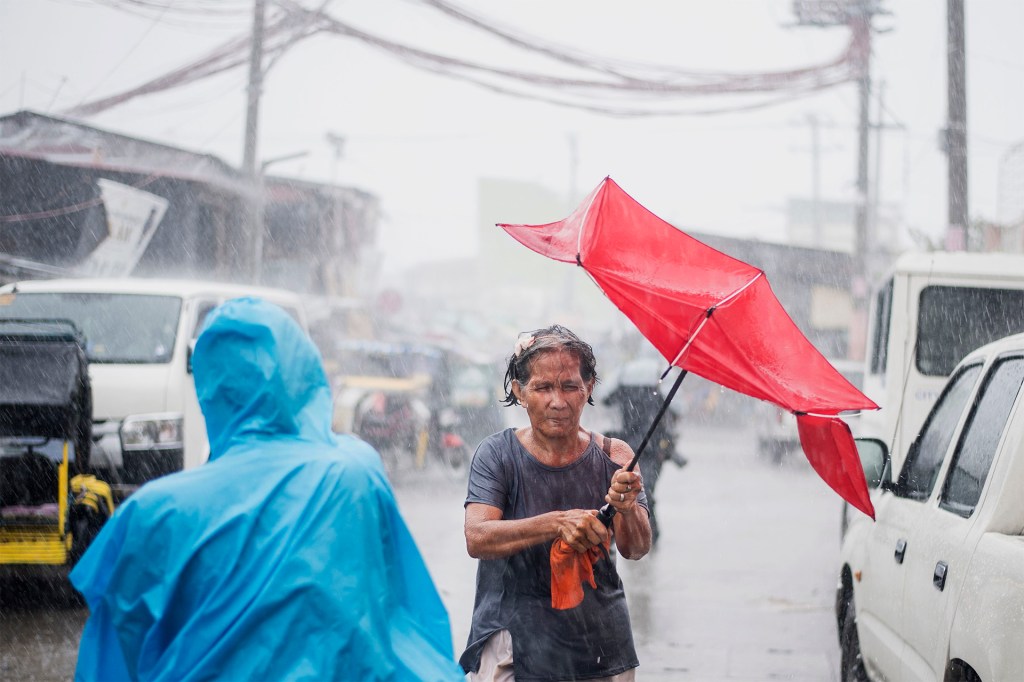 NOEL CELIS—AFP/GETTY IMAGES
Mangkhut continued its path of destruction into southern China. More than 2.4 million people in Guangdong Province were evacuated and told by officials to "prepare for the worst." Many took refuge in shelters. An 11-foot surge of seawater swamped the coast as winds knocked down trees. The South China Morning Post reported that parts of Hong Kong were waist-high in floodwaters.
Gabriel Vecchi is a hurricane and climate scientist at Princeton University, in New Jersey. He says we will see both more-intense storms like Mangkhut and wetter storms like Florence as the burning of fossil fuels
fossil fuel
TETRA IMAGES/GETTY IMAGES a fuel formed in the earth from plant or animal remains (noun) Most cars run on gasoline, which is made from fossil fuels. continues to warm the planet.
Stop & Think! What other coverage have you read or seen about the events in this article? How is it the same or different from what you are reading here?
Assessment: Click here for a printable quiz. Teacher subscribers can find the answer key in this week's Teacher's Guide.