What Do You Stand For?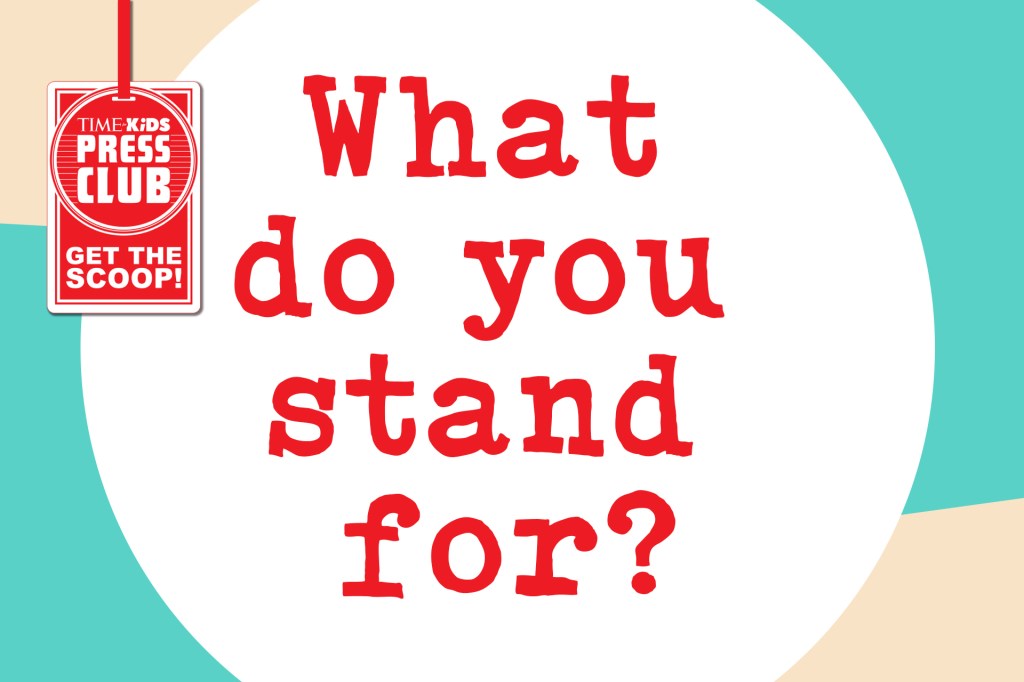 Hi there, Junior Journalist! Ready for your first TFK Press Club mission? Grab your press badge, something to write on, and something to write with. Then, read on...
Mission 1: What Do You Stand For?
Martin Luther King Jr. Day falls on the third Monday of January each year. This year, we celebrate on January 17. It's a day to remember and honor the great Civil Rights leader. He delivered a speech on August 28, 1963, in which he described his dream for America. More than 250,000 people gathered at the Lincoln Memorial, in Washington, D.C., to stand up for what they believed. They carried signs to help their voices be heard.
Protesters often carry signs to share their demands and beliefs. They can educate others or ask others to join a cause. Carrying a sign shows you are taking a stand.
Junior Journalists, we want to know: What do you stand for? What issues are important to you and your friends? Write to us! You can also share a photo, video, or drawing. Then have a teacher, parent, or guardian send it to us here or at tfkpressclub@time.com. Some submissions from Junior Journalists will be featured in TIME for Kids.
Click here to learn more about the TFK Press Club and to access other missions.

Hear from Junior Journalists
From Ms. Strelsin's third-grade class:
From Hadleigh H. (8, Ohio): "I think we should help save the environment. I have some rules for you to hear and follow. One, do not litter or feed wild animals. Two, turn off lights in the rooms you are not using. Three, recycle reusable things. I think that you should save animals because if we do not have animals then we won't have Earth to live on and we don't want that."
From Simran A. (7, Michigan): "I want to stand up against bullying. Martin Luther King believed in nonviolence, like Mahatma Gandhi. I also read that Mahatma Gandhi had a great way to respond to bullies. He simply said he doesn't accept what they have to offer so it goes back to them. I think we should do the same to fight this problem."