Who's Your Earth Hero?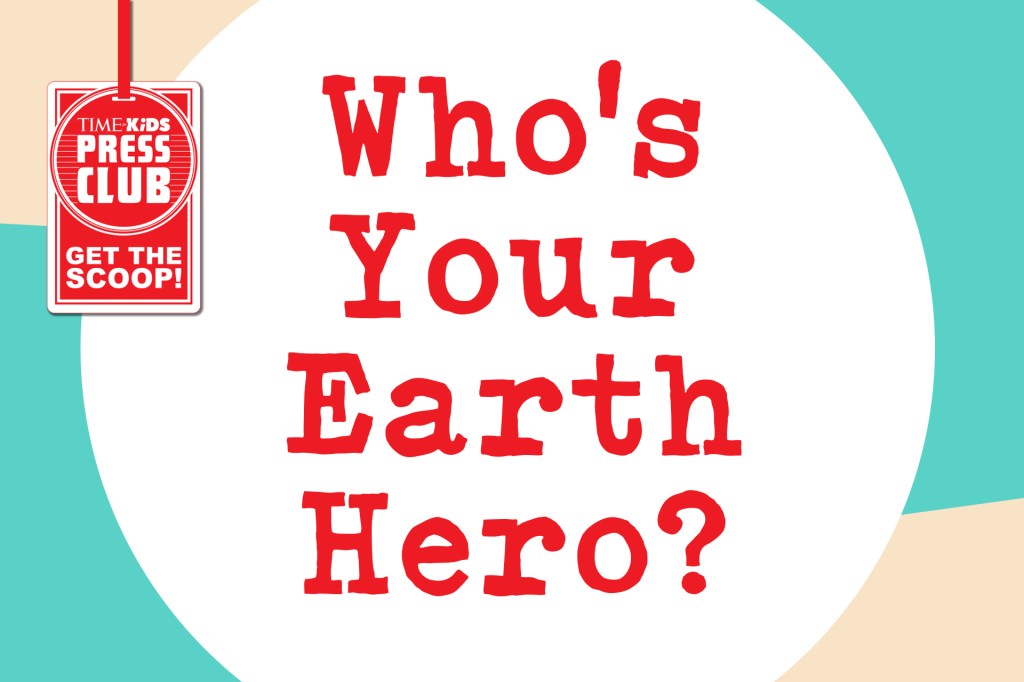 Junior Journalist, for your next assignment, we're asking you to look for people who are working to protect our home planet, Earth. (Oh, and have you made your TFK Press Club badge yet? You can download it here.)
Mission 5: Who's Your Earth Hero?
On April 22, people around the world will celebrate Earth Day. They'll participate in neighborhood cleanups. They'll write letters to lawmakers, asking them to protect the environment. And they'll speak up about climate change at rallies and marches. But you don't need to wait for Earth Day to help the planet. Many people take steps to protect the environment every day. No action is too small—and small actions can add up to big change.
Junior Journalists, we want to know: Who's your Earth hero? Think about the people in your community. Who is working to protect the environment? Maybe a friend organized a park cleanup. Or a local business owner has cut down on waste. Think about who inspires you. Find out what that person is doing, and why. Then share your planetary hero's story. You can write, draw, or vlog. Ask a teacher, parent, or guardian to send us your submission here or at tfkpressclub@time.com.
Click here to learn more about the TFK Press Club and to access other missions.

Hear from Junior Journalists
My Earth heroes are two sisters, Ella and Caitlin McEwan. They told the BBC they wanted no plastic in children's meals. They started a petition to protest Burger King giving away plastic toys in children's meals. They had learned that plastic is harmful to animals and the environment. The sisters don't like that the plastic is getting into the environment. Adalena B., 9, New Jersey
My Earth hero is Wangari Maathai. She got approximately 51 million trees planted in Kenya and its neighboring countries. Maathai was the first African woman to win the Nobel Peace Prize. She founded the Green Belt Movement to plant trees to protect the environment. She's an inspiration for me because of her many achievements as an activist. Ananya P., 11, New Jersey
Greta Thunberg is my Earth hero. She shows that young people can make a difference. Also, she's teaching people about climate change and the environment, which is important. Claire H., 9, North Carolina
My dad told me about a brother and sister who started a clothing company called Fair Harbor. It's named after a beach where they went on vacation as kids. It makes bathing suits of all kinds. But what's really special about it is that it uses recycled plastic bottles from the ocean to make the fabric. My dad and brothers got bathing suits, which are really comfortable. They wore them on our vacation to Florida. It is so cool that Fair Harbor can take plastic out of the ocean and turn it into something new and useful. The company has upcycled more than 26 million plastic bottles. Rose T., 8, New Jersey
Junior Journalist submissions have been edited only for length and clarity. They are not intended to reflect the views of TIME for Kids. Ages are accurate as of the time of submission.