Trump Visits the United Kingdom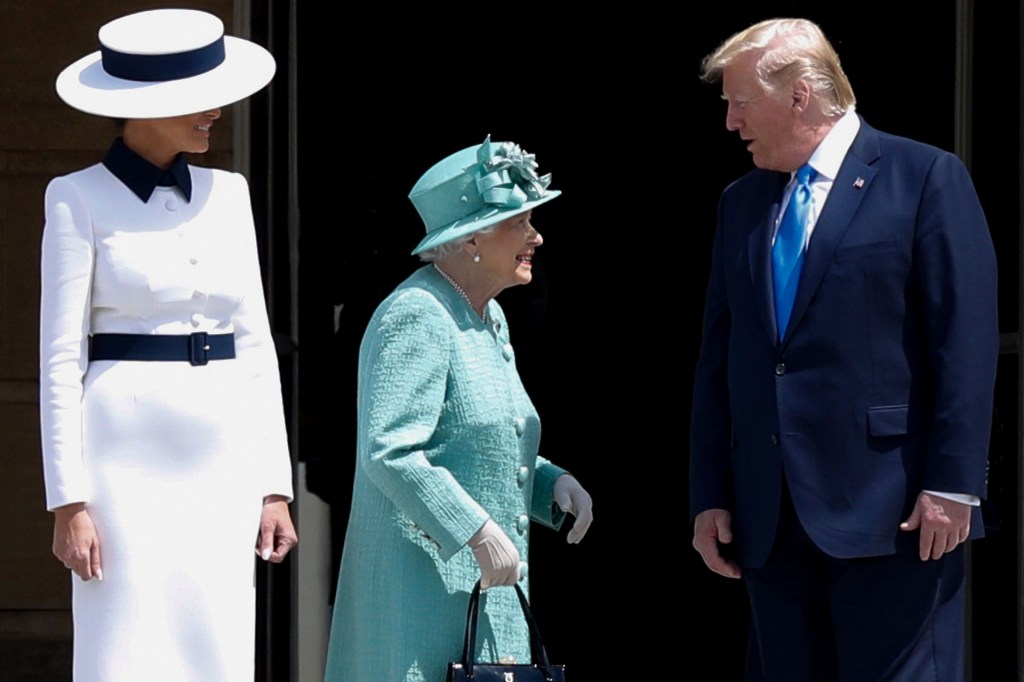 On Monday, United States president Donald Trump began a three-day state visit to the United Kingdom. On a state visit, a country's leader makes a formal visit to another country. State visits can strengthen ties between nations.
Trump and First Lady Melania Trump began their trip by visiting Queen Elizabeth II at Buckingham Palace. Their arrival was met with an 82-gun salute. Forty-one shots were released to honor Trump. Another 41 shots honored the queen. June 2 marked the 66th anniversary of her coronation.
Inside the palace, Queen Elizabeth presented the president and First Lady with gifts. These included a silver box and a set of pens. The queen also showed them British artifacts related to the U.S. These included a copy of the Declaration of Independence and portraits of George Washington.
President Trump's visit has met with some resistance. A protest in London is planned for Tuesday. The rally is being organized by the Stop Trump Coalition. In a statement, the group said it "is about sending a strong message that people in the U.K. don't accept" Trump's policies.
For the president, however, it's business as usual. On Monday evening, Trump will be honored with a state dinner at Buckingham Palace. Tuesday, he will meet with Theresa May. She's the U.K.'s departing prime minister. On Wednesday, Trump will commemorate the 75th anniversary of D-Day. That's an important day in World War II history. Then he'll fly to Ireland. It will be his first presidential visit there.