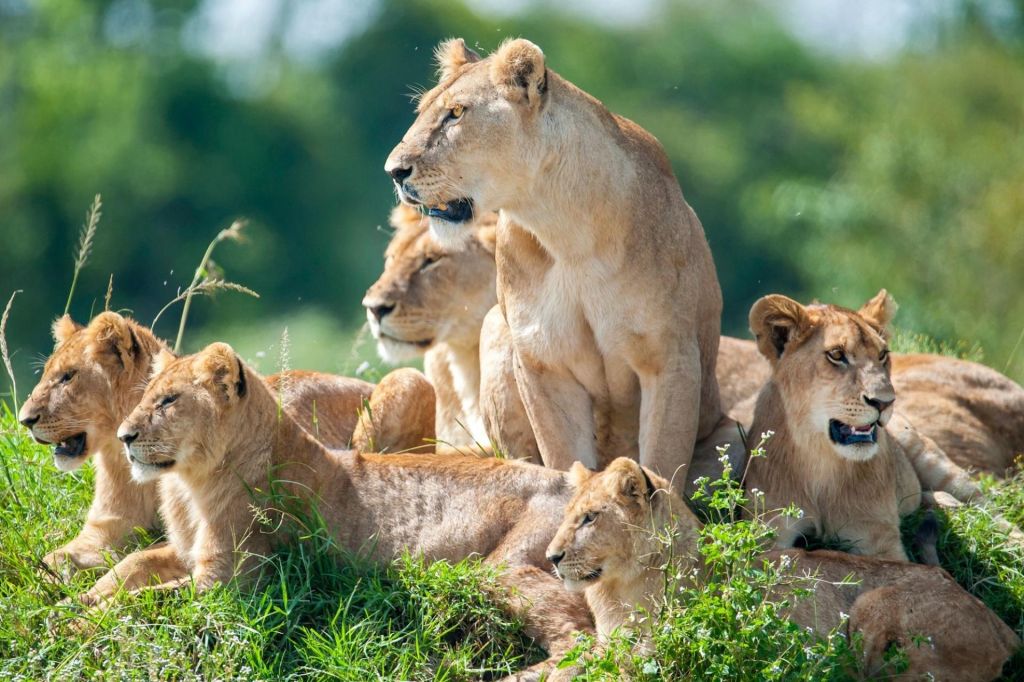 Animals work together in groups. They help each other get things done.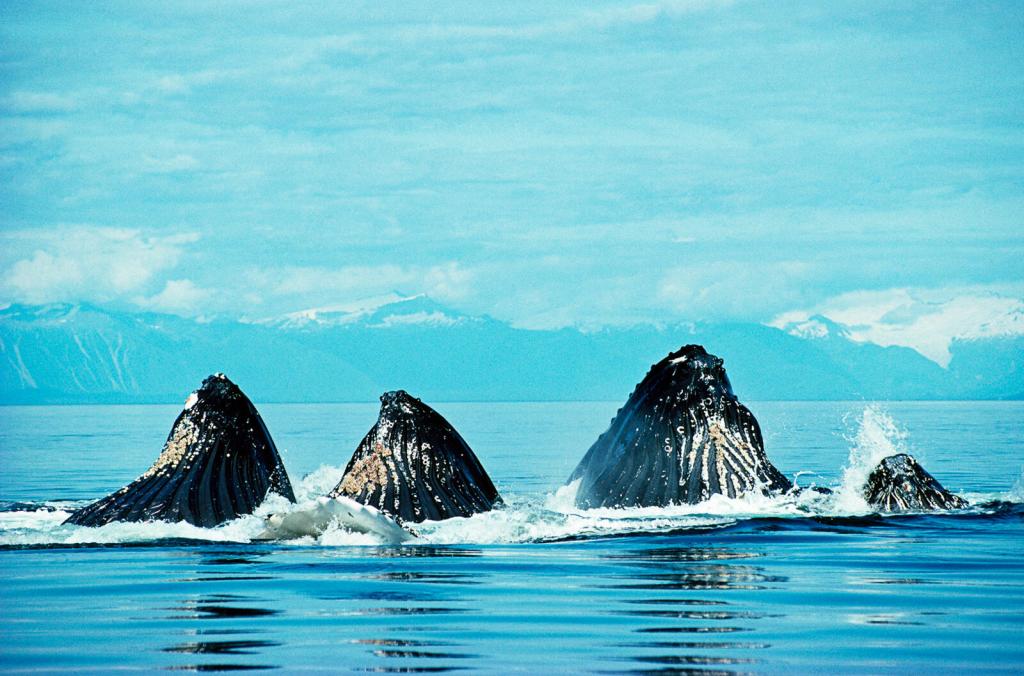 JEFF FOOTT—GETTY IMAGES
Humpback whales travel together. They move in pods. They swim a long way to find food.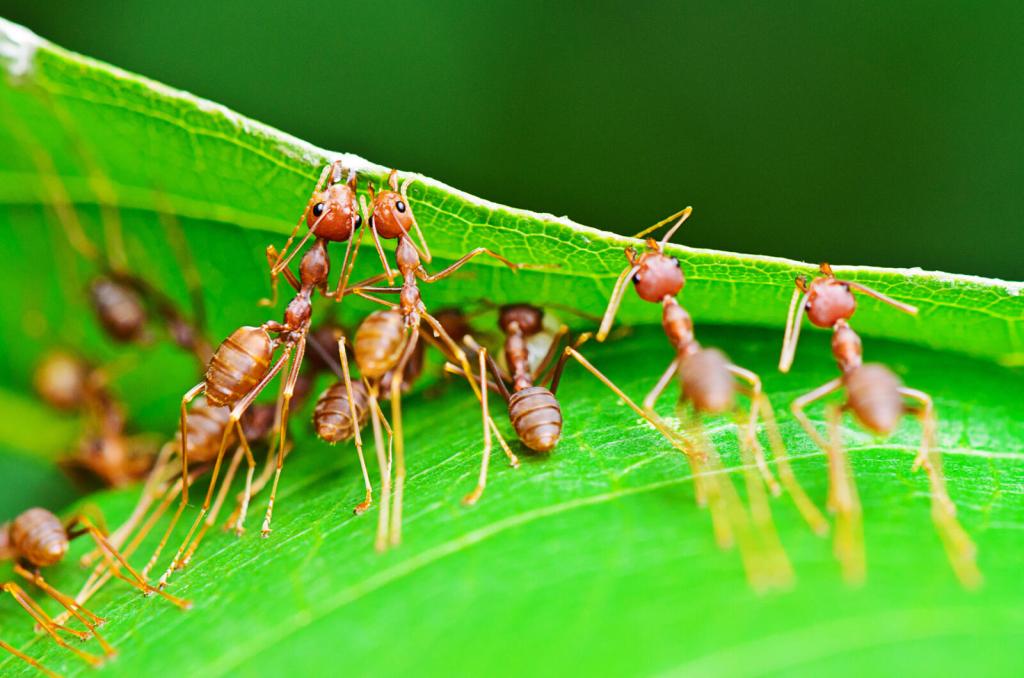 YONGKIET—GETTY IMAGES
Weaver ants work together. They build nests in trees out of leaves. They live in colonies
colony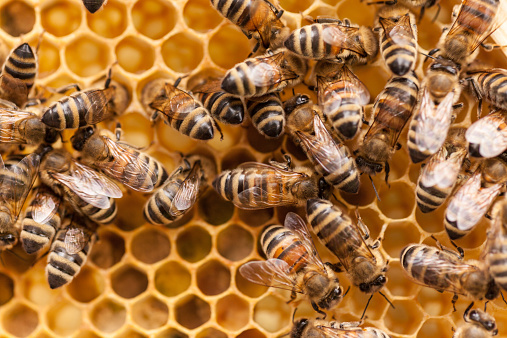 KERSTIN KLAASSEN—GETTY IMAGES a group of people, plants, or animals that live in one place (noun) Bees live in colonies. .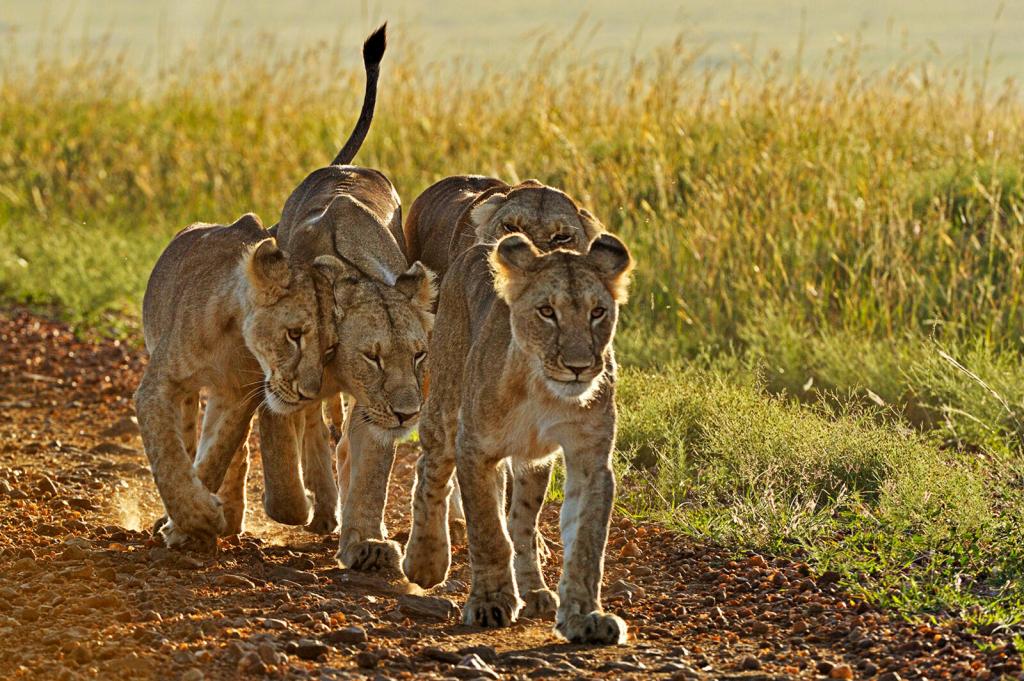 ANDY ROUSE—GETTY IMAGES
Unlike the males, female lions hunt together. They search for food as a group. They bring meat back for the others.
THE WASHINGTON POST/GETTY IMAGES
Macaws stay safe together. They fly as a group to a feeding spot. The birds take turns watching out for enemies
enemy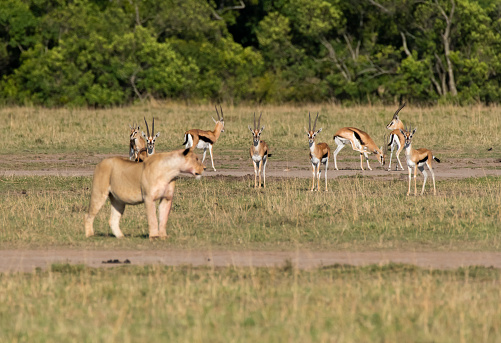 CAITHANYA KRISHNAN—GETTY IMAGES a person or animal who tries to harm another (noun) Lions are the enemy of antelopes. .