Busy Bees
Bees are insects. They live together in beehives. Life in a beehive can be busy. But each bee knows its job. See what goes on inside a hive.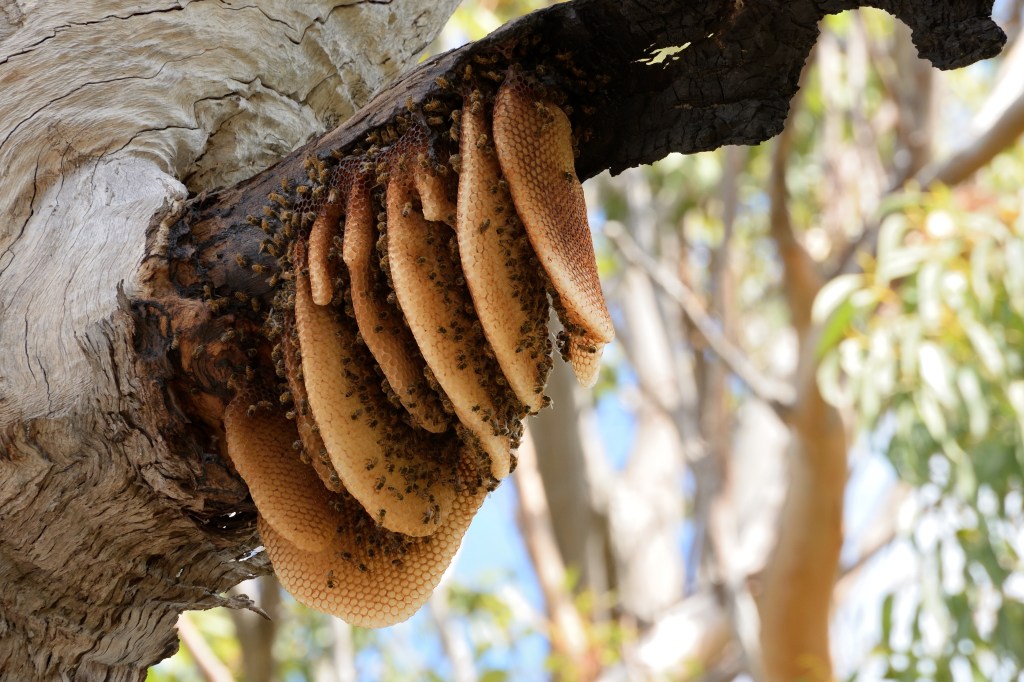 GETTY IMAGES
Bees live together. Thousands of bees live together inside beehives. The bees work together. A group of bees is called a colony.
DAVID BITHELL—EYEEM/GETTY IMAGES
Bees make food. They drink nectar. It comes from flowers. It is sugary. Bees use nectar to make honey. They eat the honey. Humans like to eat honey too.
SIMON GARDNER—GETTY IMAGES
Beehives have honeycombs. Honeycombs are made of many cells. Each cell has six sides. The cells hold honey. They also hold baby bees.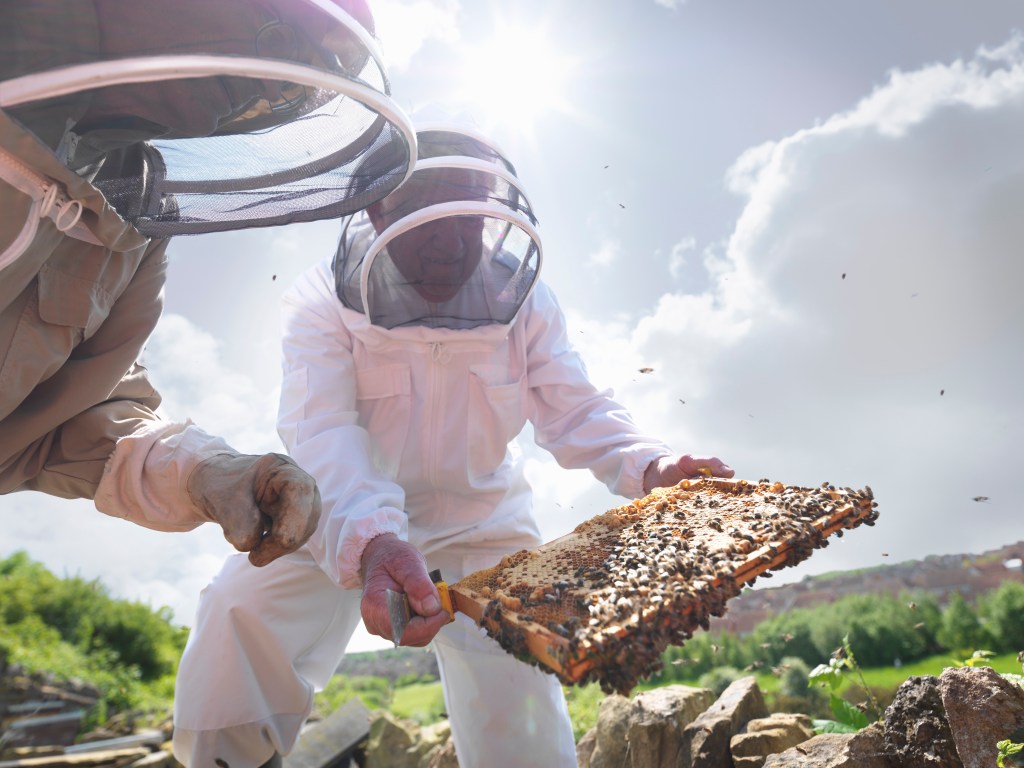 MONTY RAKUSEN—GETTY IMAGES
Bees have keepers. Beekeepers look after bees. They take the bees' honey. Beekeepers wear special clothing. It protects them from bee stings.
Did You Know?
Insects have six legs. They have three main body parts. Some have wings.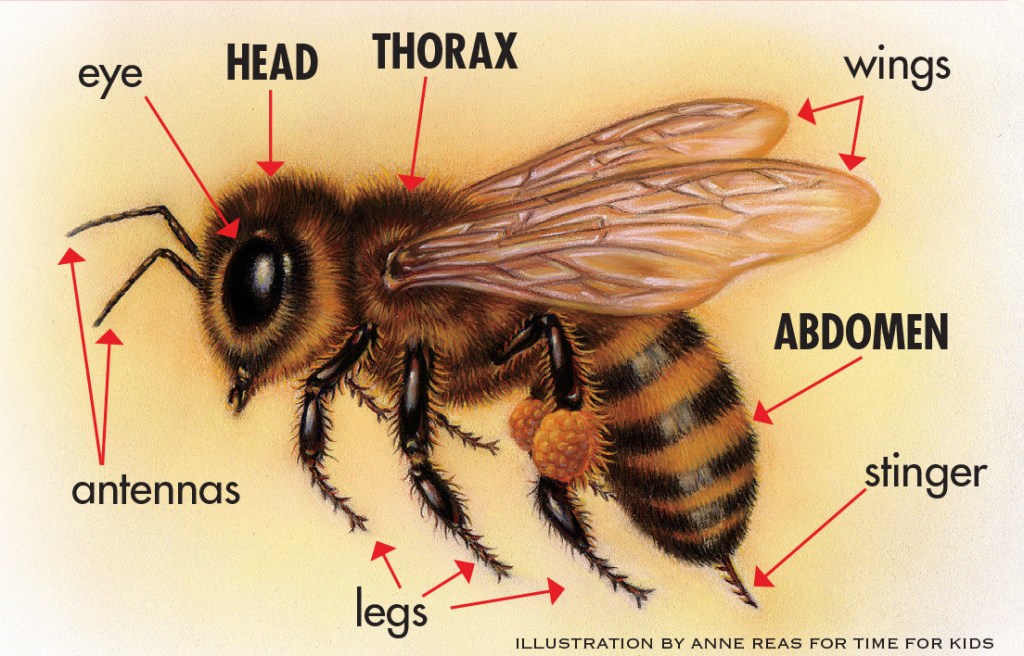 Buzzing Order
Bees work as a team. Different bees have different jobs.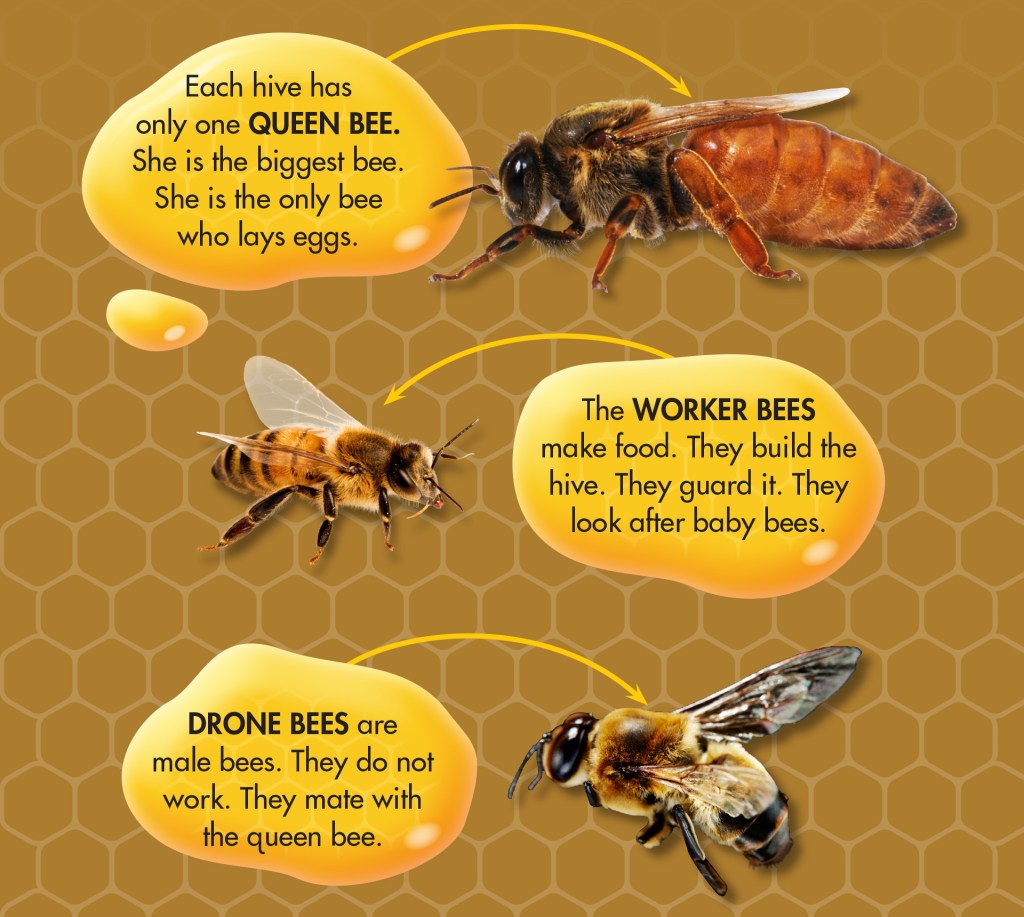 FROM TOP: FRANK GREENWAY—GETTY IMAGES; RYAN PIKE—GETTY IMAGES; JAMES ROSS—GETTY IMAGES