Cool Cats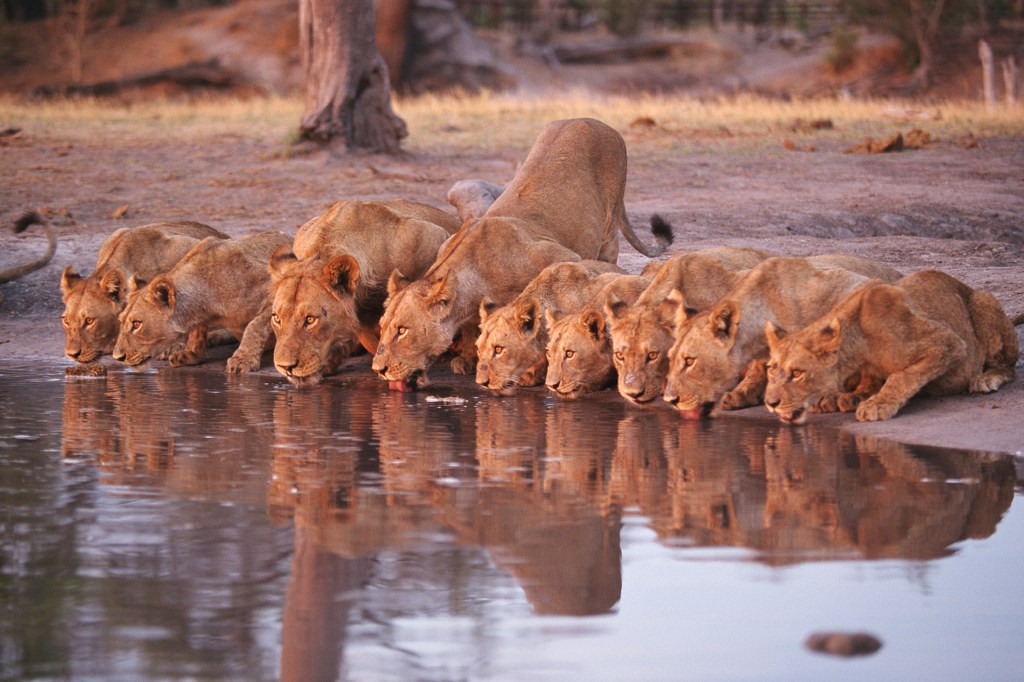 This is a cheetah. It is the fastest animal on land. Find out about other kinds of wild cats.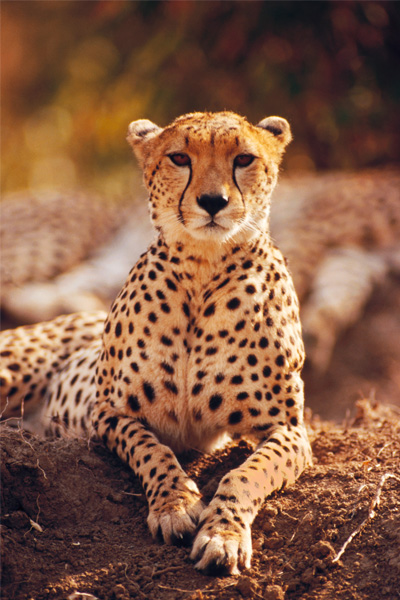 GERRY ELLIS—GETTY IMAGES
Margays are small cats. They live in the jungles of Central and South America. Margays are good climbers and spend much of their time in trees.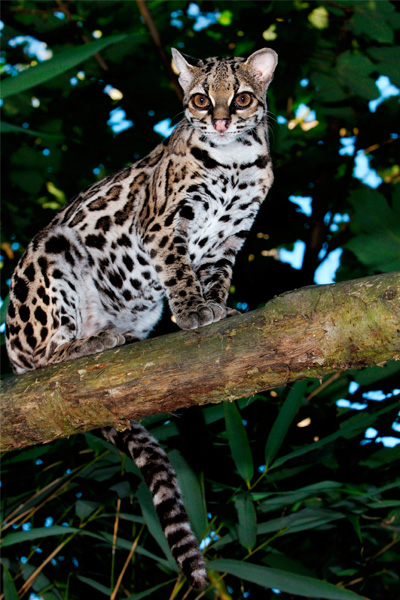 TERRY WHITTAKER—ALAMY
Tigers are the biggest members of the cat family. They are fierce
fierce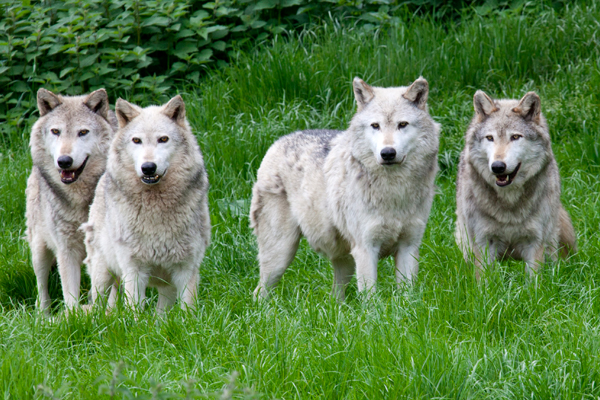 ALAN JEFFERY—GETTY IMAGES eager to fight; aggressive (adjective ) Fierce wolves hunted a deer. hunters. Did you know that tigers are also good swimmers? They love to play in the water.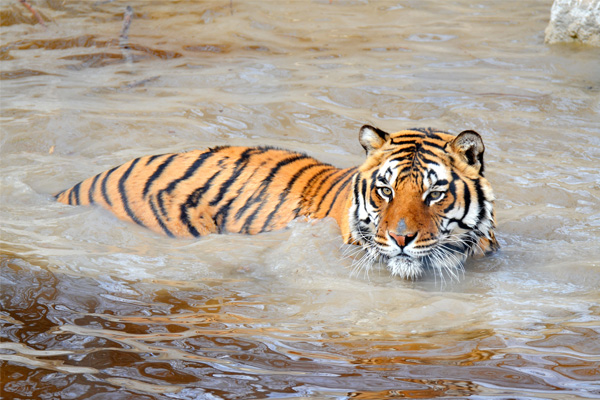 GETTY IMAGES
Caracals live in Africa and the Middle East. These cats have black, pointed ears. Caracals can leap high into the air to catch birds and other prey.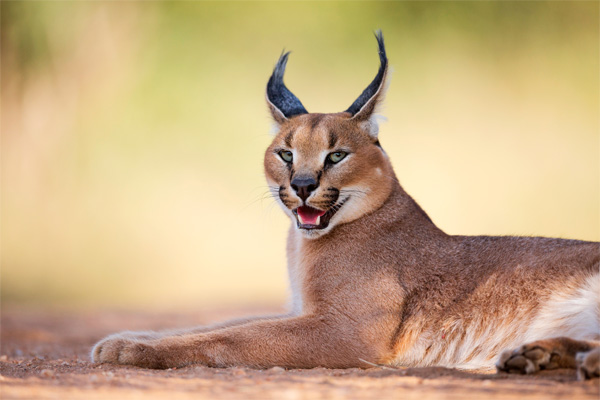 HILLEBRAND BREUKER—BUTEN-BEELD/GETTY IMAGES
Bobcats live in most U.S. states. These small cats are quiet hunters. They like to sneak up on prey and then pounce
pounce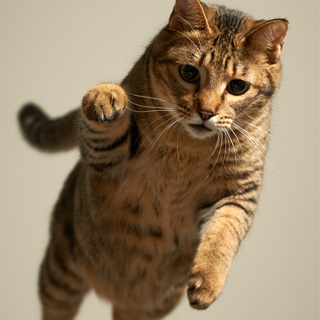 AKIMASA HARADA—GETTY IMAGES to suddenly jump onto something ( verb) The kitten pounced on the ball of string. !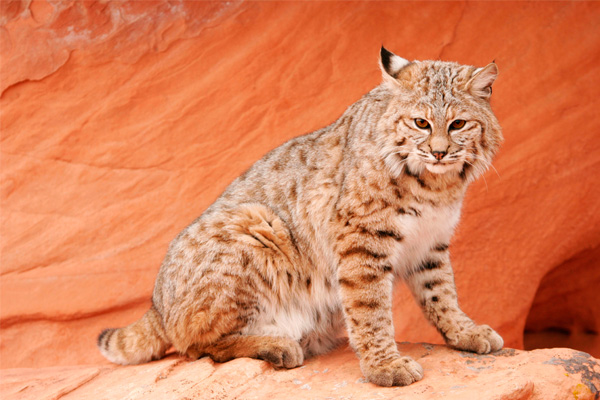 DAN MAMMOSER—ALAMY
Cougars have large paws and sharp claws. They can see and hear very well. These cats are also known as panthers, mountain lions, and pumas.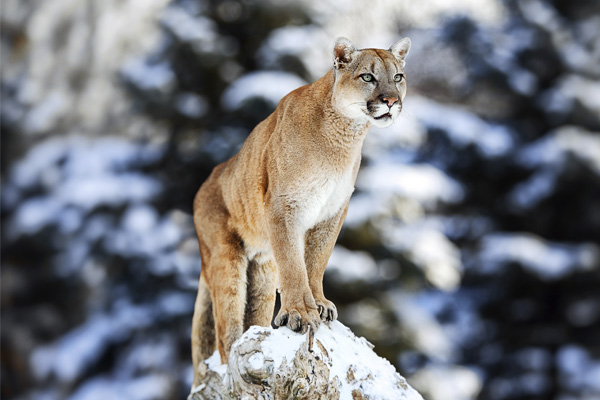 GETTY IMAGES
Did you know?
Lions are the only cats that stay in groups in the wild. A group is called a pride. It hunts and lives together. Lions protect each other.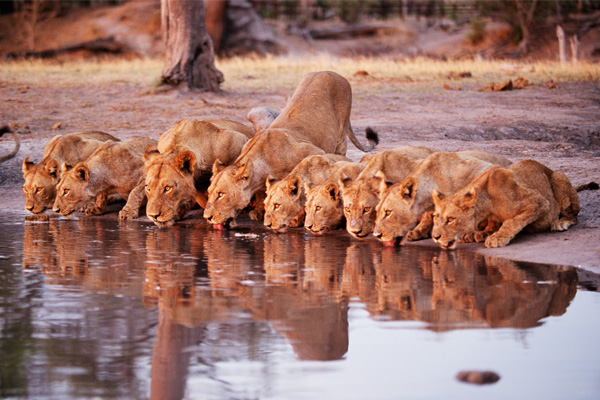 DAVE HAMMAN—GALLO IMAGES/GETTY IMAGES