Deep in the Sea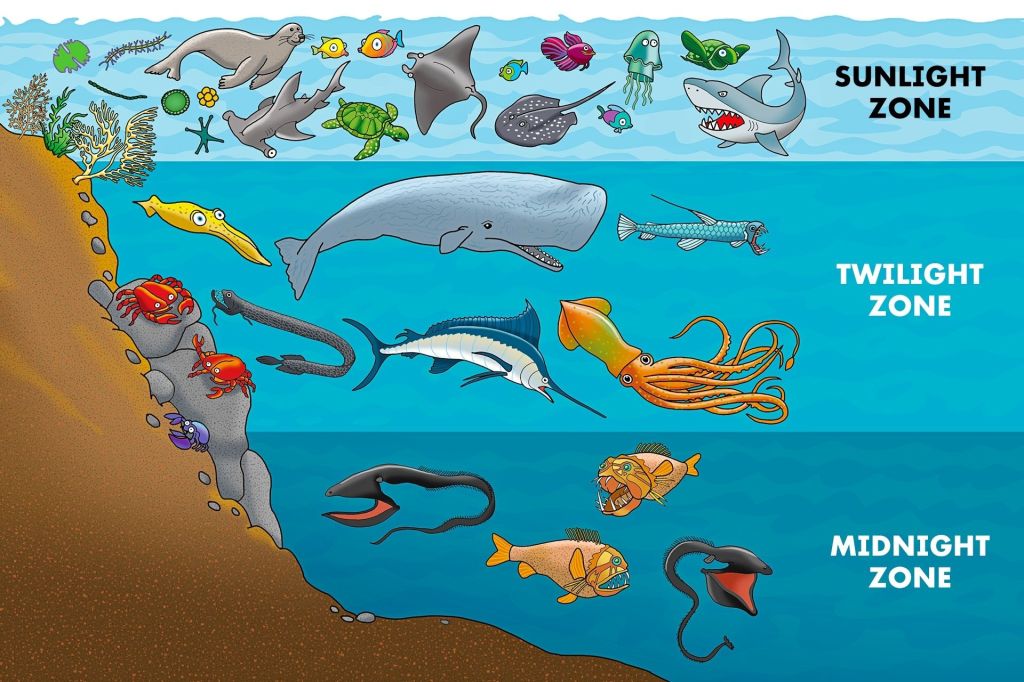 The ocean is deep. It is made up of different zones, or areas. Here are three of them.
SUNLIGHT ZONE
This zone gets heat from the sun. It gets light, too. Most ocean plants and animals live here.
TWILIGHT ZONE
This zone is cold and dark. 
It does not get much light. Almost no plants grow here. Some of the animals in this zone make their own light.
MIDNIGHT ZONE
This zone is very cold. It does not get any sunlight. The only light comes from animals that make their own.