Explore a Coral Reef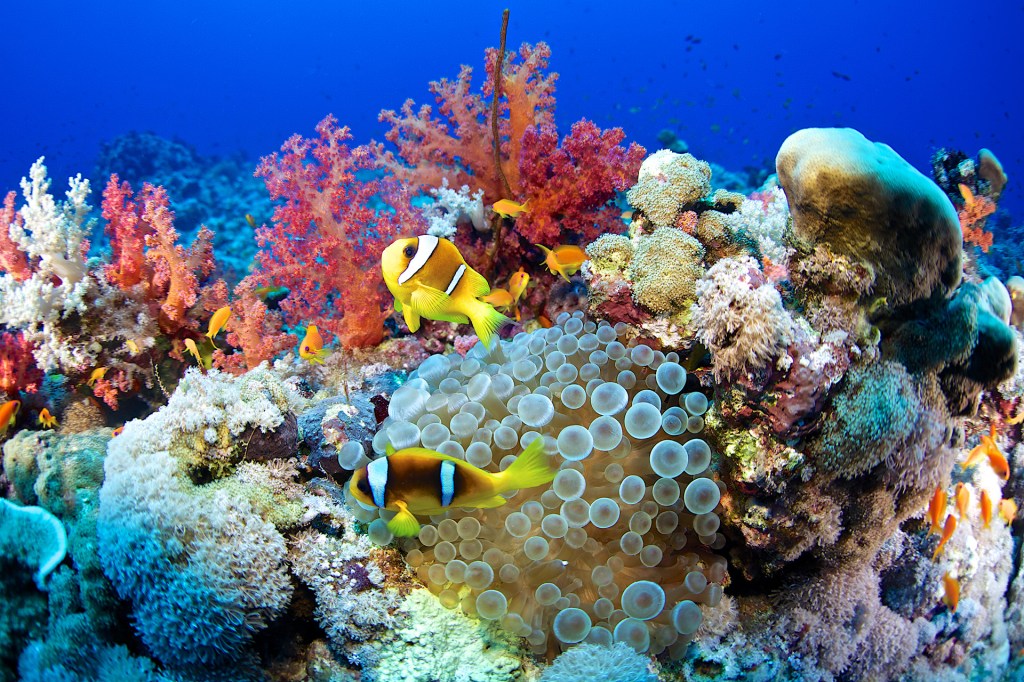 Many underwater plants and animals live in a coral reef. They depend on the reef for food and protection. People benefit from the reefs, too. Dive in to learn more about coral reefs.
Curious Creatures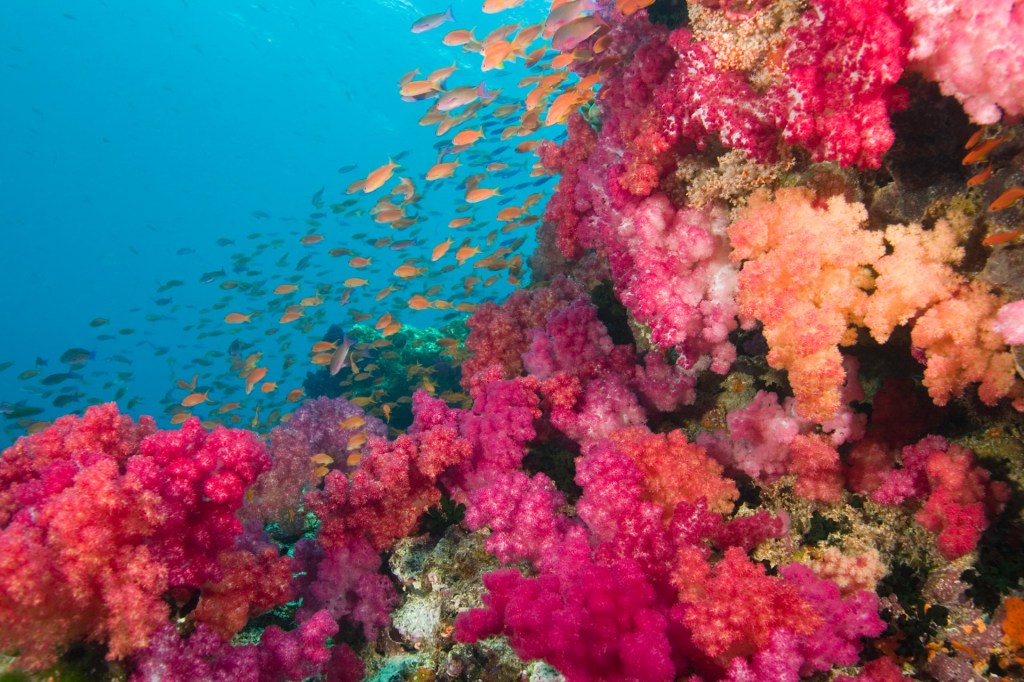 RENE FREDERICK—GETTY IMAGES
Corals are animals. They look like rocks. They have a skeleton skeleton the bones that support a living thing (noun) The dinosaur skeleton was built out of fossilized bones. . It is on the outside. Corals have tentacles tentacle a long, bendable limb, like the arms of an octopus (noun) The octopus grabbed a clam with one of its tentacles. for gathering food. Groups of coral create a habitat for sea life.
A Lively Habitat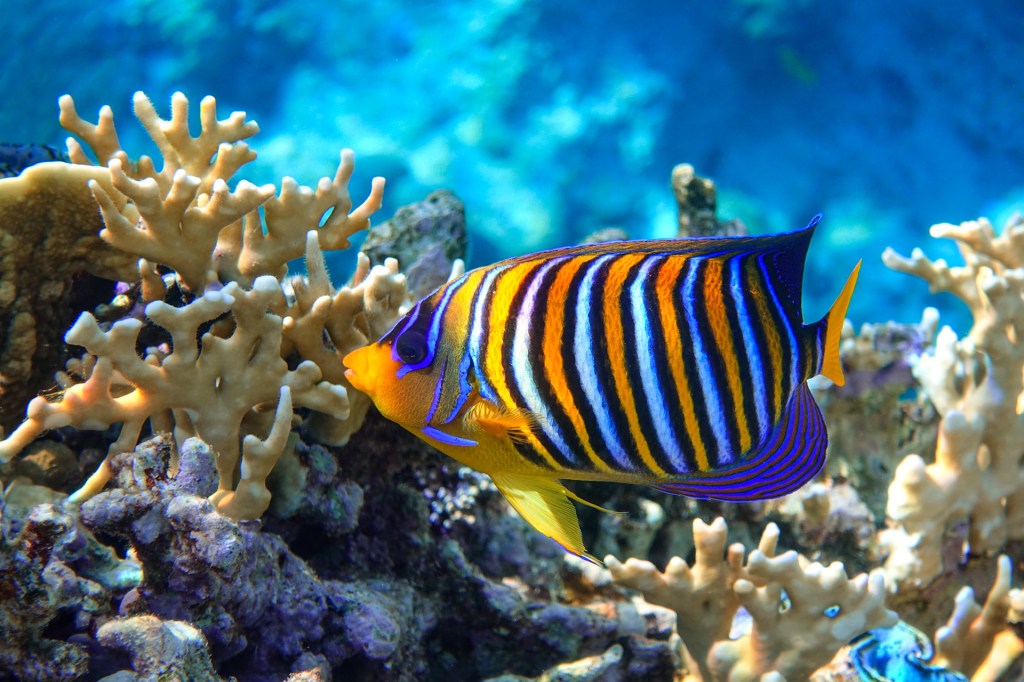 MIRECCA—GETTY IMAGES
Groups of coral form reefs. Animals can find food here. There are many places to hide.
Coast Guard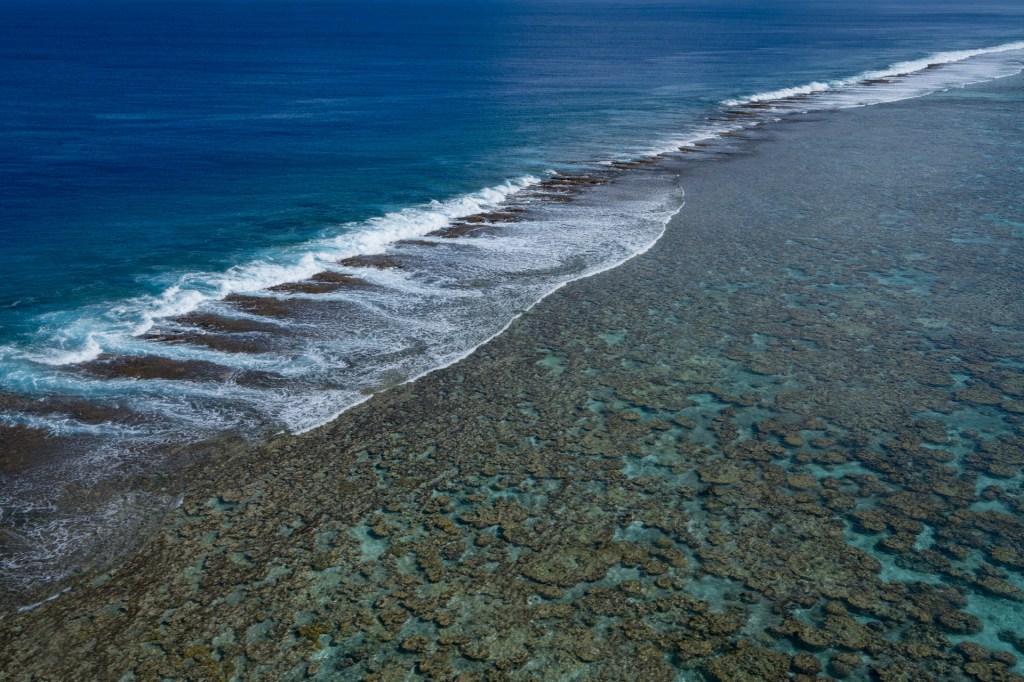 ALEXIS ROSENFELD—GETTY IMAGES
Big storms create dangerous waves. Waves break on reefs before they reach the shore. This protects people.
Tourist Attraction
WF SIHARDIAN—NURPHOTO/GETTY IMAGES
Tourists can snorkel or scuba dive near reefs. This reef is in Indonesia. The world's biggest reef is in Australia. It is the Great Barrier Reef.
Did You Know?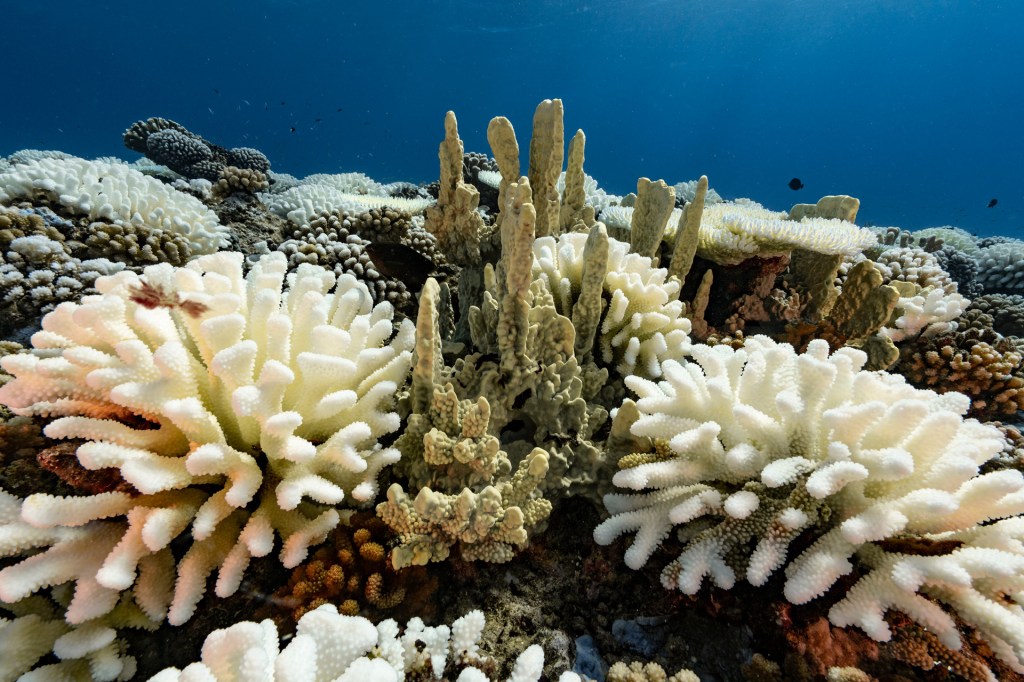 ALEXIS ROSENFELD—GETTY IMAGES
Sometimes, a reef turns white. This is called bleaching. It means the coral is unhealthy. The main cause is climate change. It makes seawater too warm.