For the Planet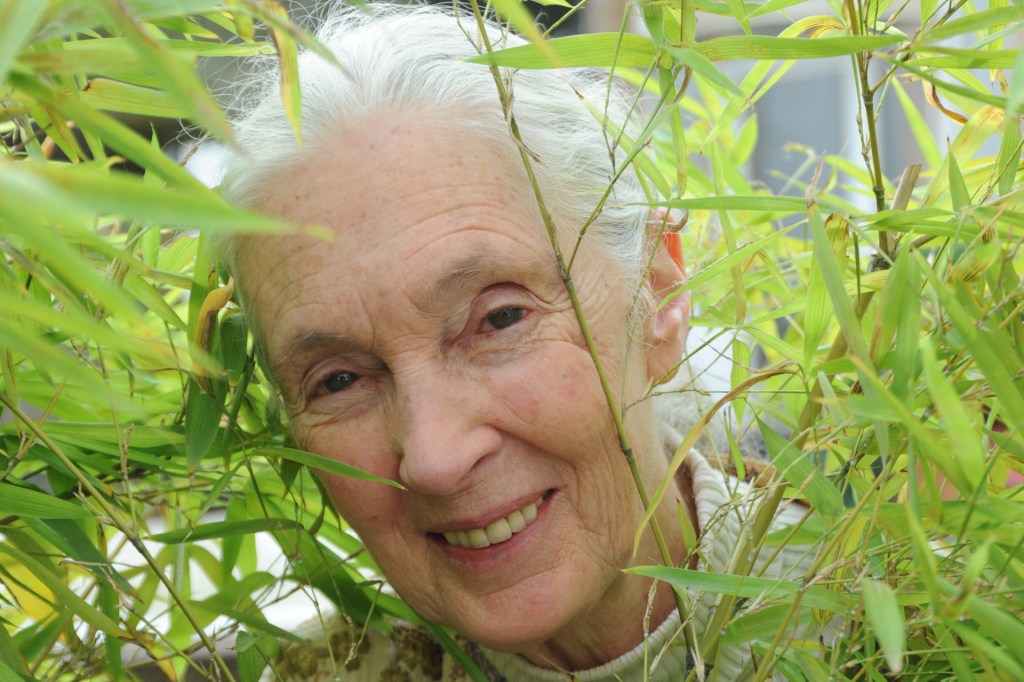 From an early age, Jane Goodall has worked with wildlife. She cares about protecting the environment. She hopes to inspire young people to do the same.
Goodall loves animals.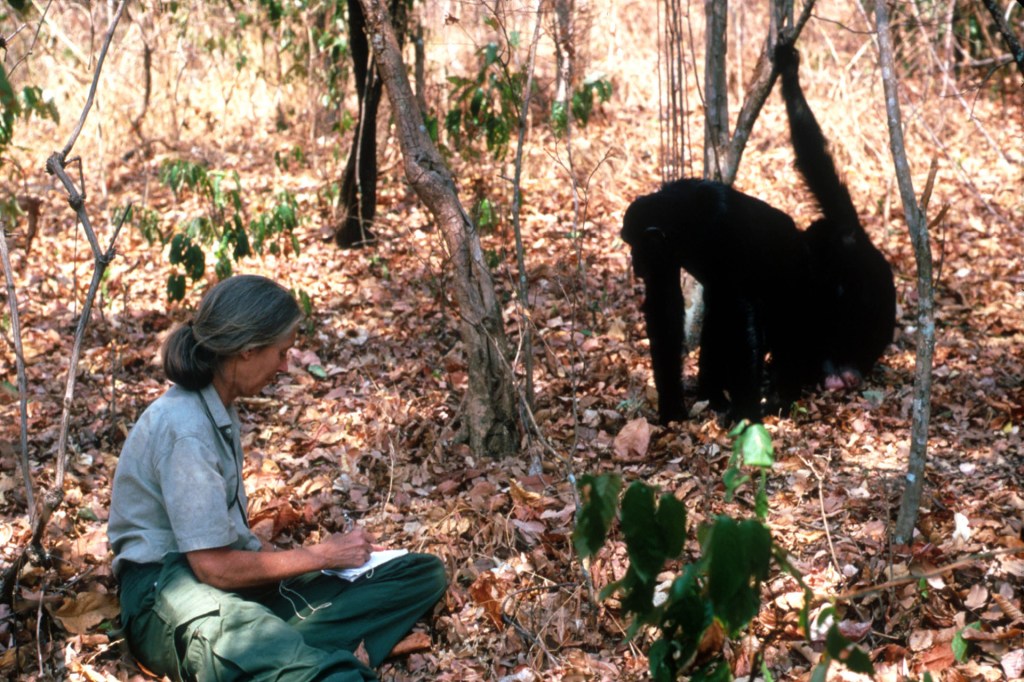 PENELOPE BREESE—LIAISON
She has studied chimpanzees and their habitat. She learned that chimps use tools.
Goodall is an activist.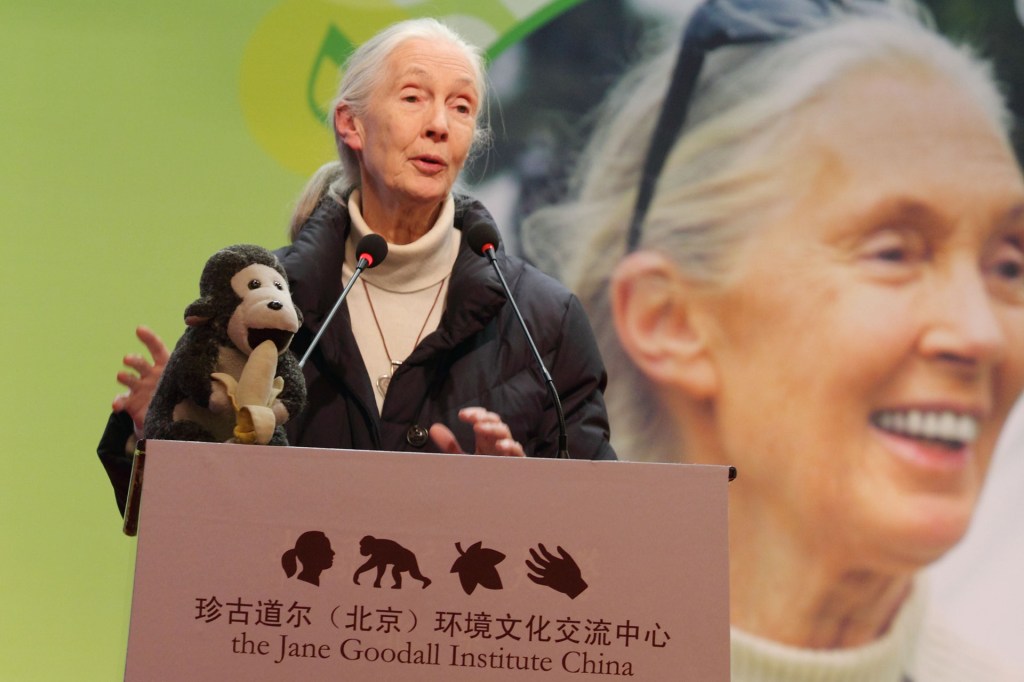 LUO WEI BJ—IMAGINECHINA/AP
She works to improve the planet. She speaks to people to inspire action.
Goodall is a conservationist

conservationist

someone who works to protect plants, animals, and natural resources

(noun)

Conservationists are working to protect mountain gorillas, which are an endangered species.

.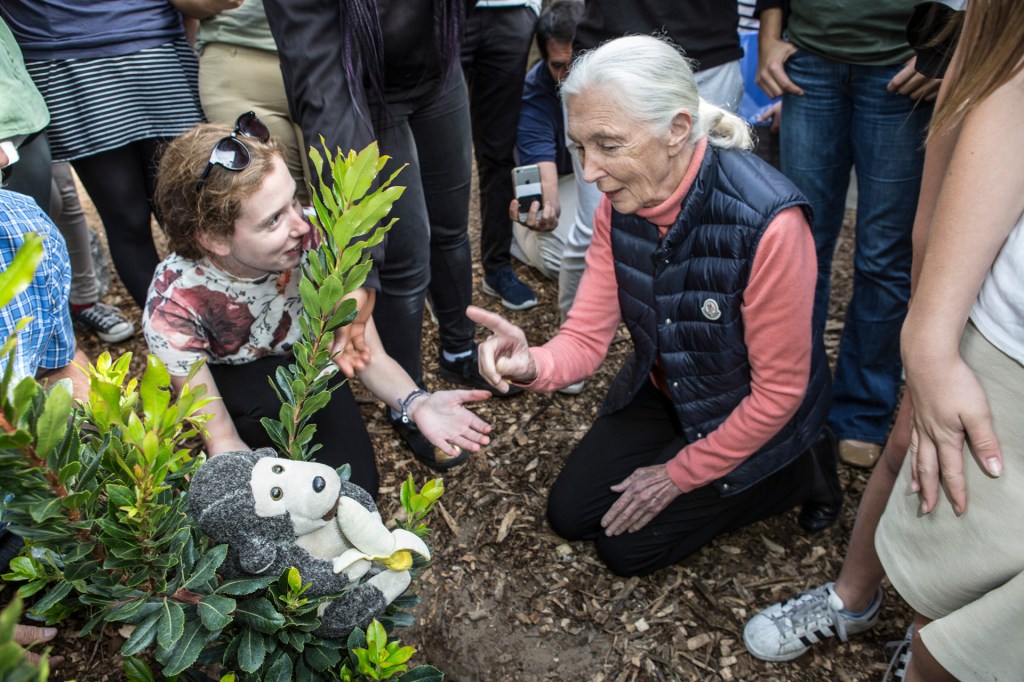 HARMONY GERBER—GETTY IMAGES
She teaches about habitat loss and climate change. Here, she plants a tree with a student.
Goodall has hope for the future.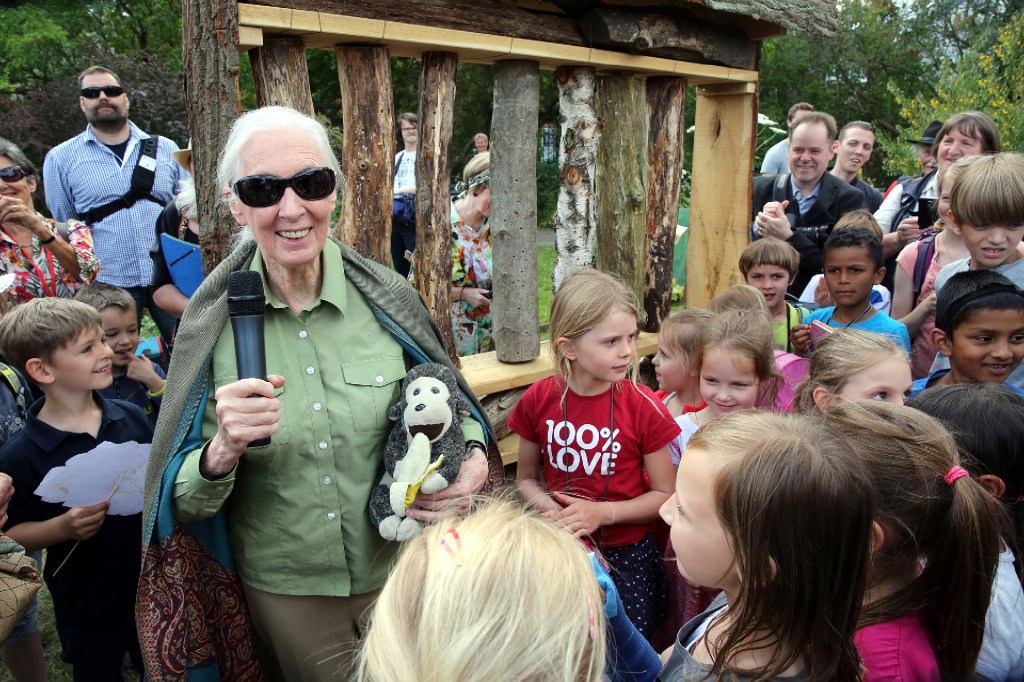 WOLFGANG KUMM—PICTURE ALLIANCE/GETTY IMAGES
She has traveled the world. She thinks "everyone can do their bit" to help Planet Earth. This includes kids.
Did You Know?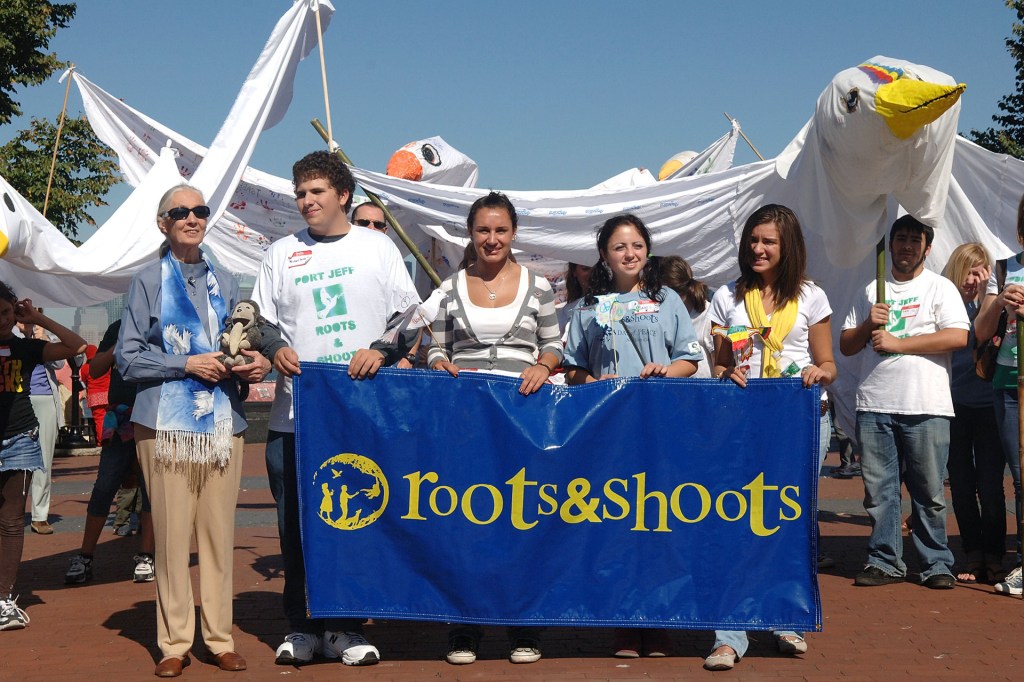 DUFFY-MARIE ARNOULT—WIREIMAGE/GETTY IMAGES
Goodall has a youth-activism program. It is called Roots & Shoots. Its projects support the environment. They support people and animals, too.