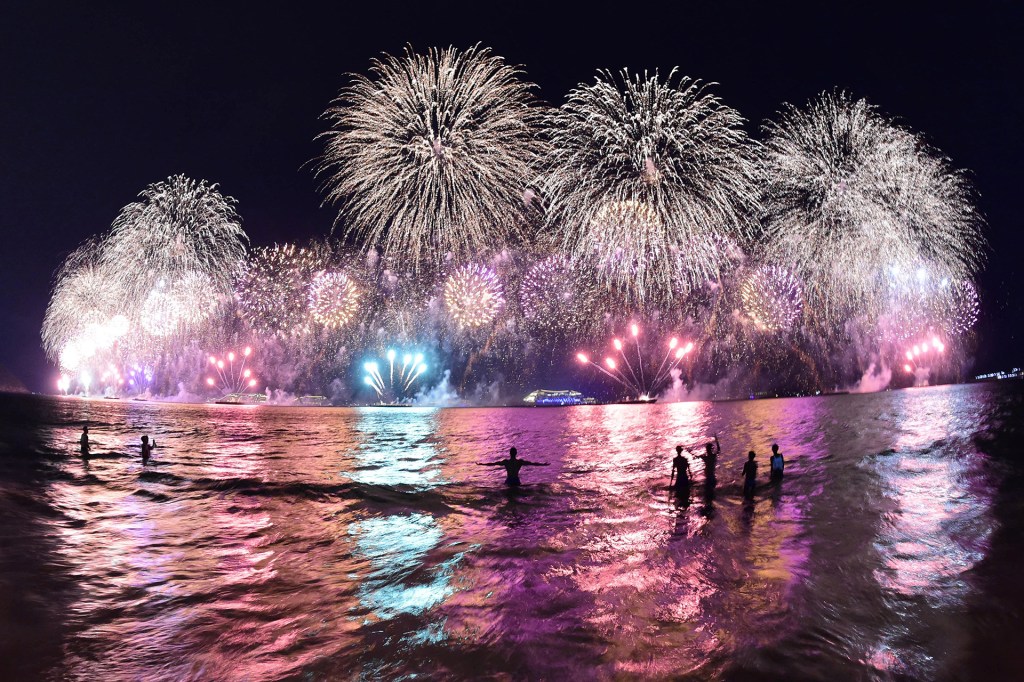 Do you celebrate a special holiday in December? You are not alone. There are many December holidays and traditions. It is a time for decorations, drumming, gifts, and treats. Take a look.
RUSS ROHDE—GETTY IMAGES
Some people celebrate Christmas.
People hang ornaments and lights on trees. The tradition
tradition
ARIEL SKELLEY—GETTY IMAGES a practice, story, or belief that has been part of a family or group for a long time ( ) It is a tradition in Jim's family to play football on Thanksgiving. of tree decorating
decorate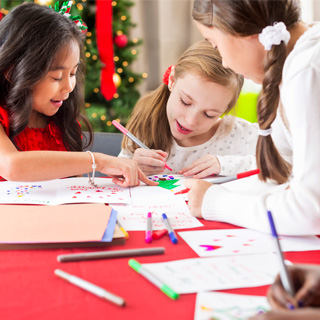 STEVE DEBENPORT—GETTY IMAGES something added to make something else look better ( ) Lily and her friends added decorations to their holiday cards. is about 400 years old. This tree has a star on top.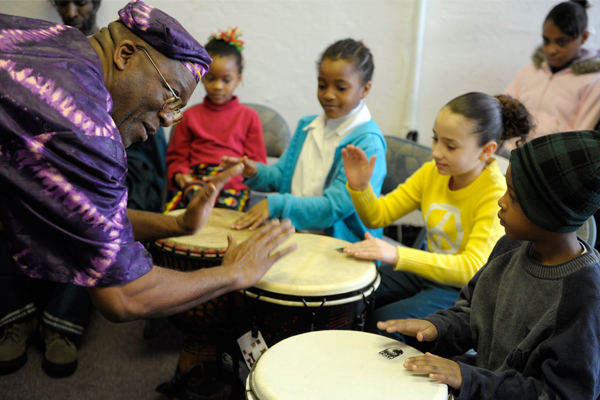 SEAN D. ELLIOT—THE DAY/AP
Some people celebrate Kwanzaa.
This holiday honors African-American traditions and the family. People dance and play drums. Candles are lit.
GETTY IMAGES
Some people celebrate Hanukkah.
These kids are lighting a menorah. A new candle is lit each night for eight nights. At last, all the candles burn brightly.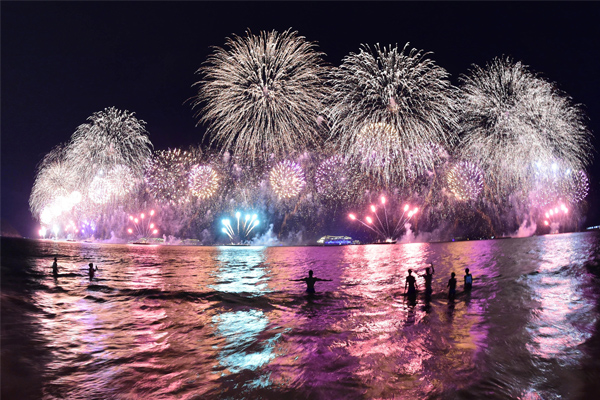 CHRISTOPHE SIMONE—AFP/GETTY IMAGES
We celebrate the New Year!
People around the world welcome the New Year with fireworks and parties. This celebration is in Brazil.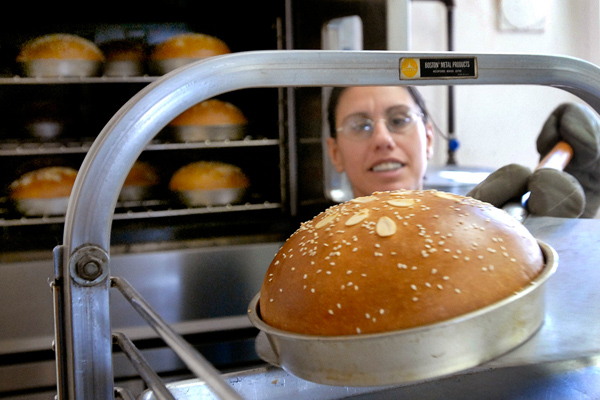 JOHN PATRIQUIN—PORTLAND PRESS/GETTY IMAGES
Did You Know?
In Greece, a New Year's tradition is to bake a sweet bread with a surprise inside. A coin is hidden in the dough. It is said the person who gets the coin will have good luck.
Think!
What is your favorite holiday? Why?
Holidays in the News
Look at this newspaper page. Read about December holiday events in one town. Then answer the questions.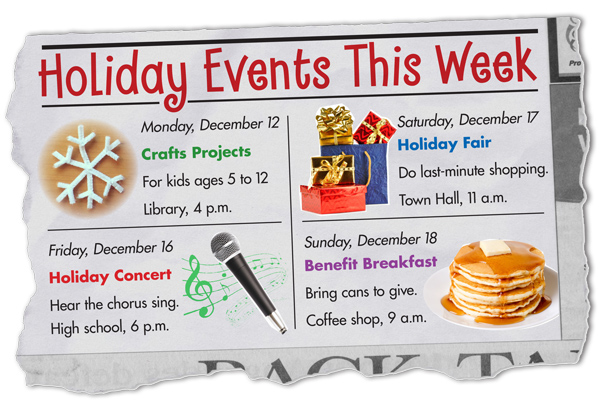 CYNDI MONAGHAN—GETTY IMAGES (CRAFTS); GETTY IMAGES (GIFTS); DAVID ARKY—GETTY IMAGES (MIKE); MARCELA BARSSE—GETTY IMAGES (MUSIC); UYEN LE—GETTY IMAGES (FOOD); TRENT HUNT—GETTY IMAGES (NEWSPAPER)
1. Which event is only for kids?
2. What time does the breakfast start?
3. Which event is on Saturday?
4. Where is the holiday concert?