Hot Zone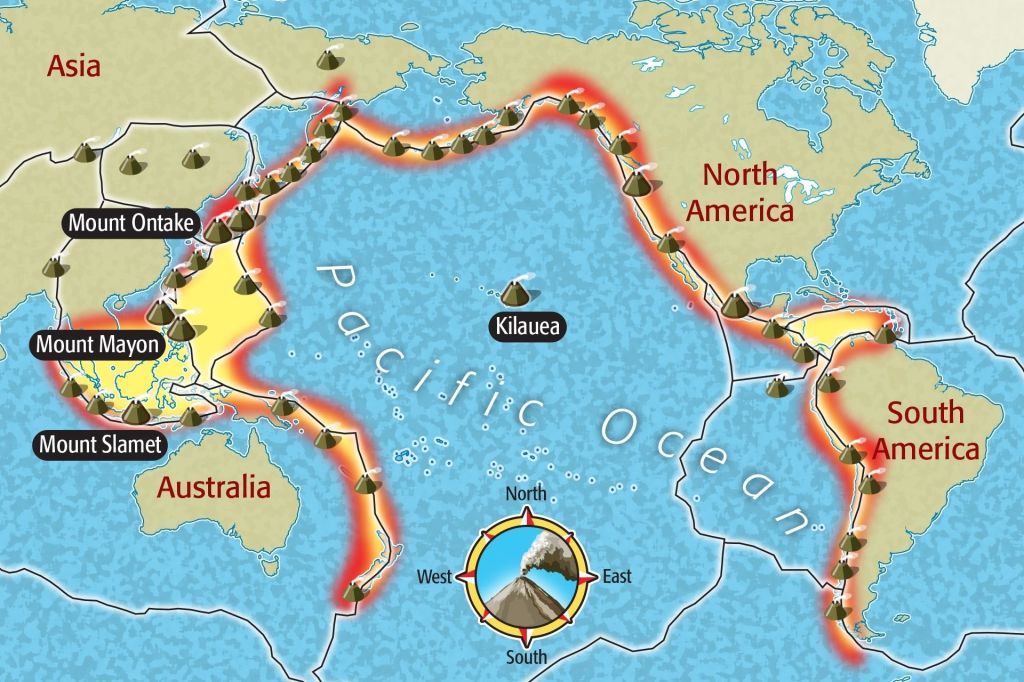 There are about 1,500 volcanoes in the world that might erupt. Many are in an area around the Pacific Ocean. This is called the Ring of Fire.
The Ring of Fire was made by tectonic plates. Tectonic plates are big pieces of Earth's crust. They are like giant puzzle pieces.
Why Do Volcanoes Erupt?
Most volcanoes formed at the edges of tectonic plates. The plates are always moving. They pull apart. They slide together.
This movement creates space between the plates. Magma rises. It fills the space. Some magma rises to the surface. Bam! A volcano erupts.