A Frog's Life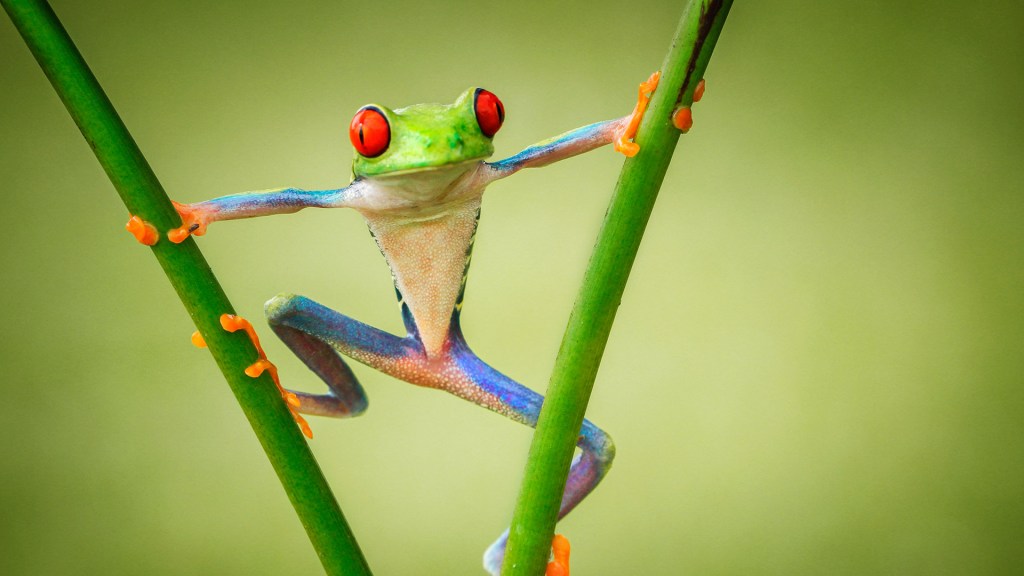 A frog goes through four stages of life. It changes and grows at each stage.
DANTE FENOLIO—GETTY IMAGES
Frogs lay eggs. That's where new frogs come from. The eggs hatch in one to three weeks.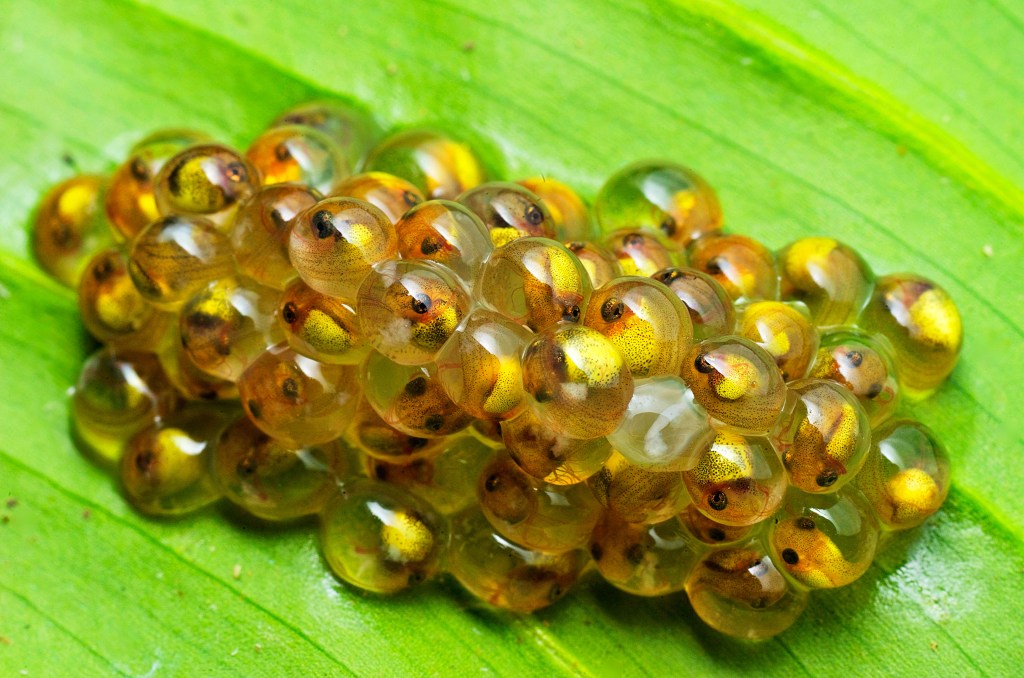 DANITA DELIMONT—GETTY IMAGES
Then a tadpole hatches from an egg. A tadpole lives in water. It uses gills to breathe. It has no legs.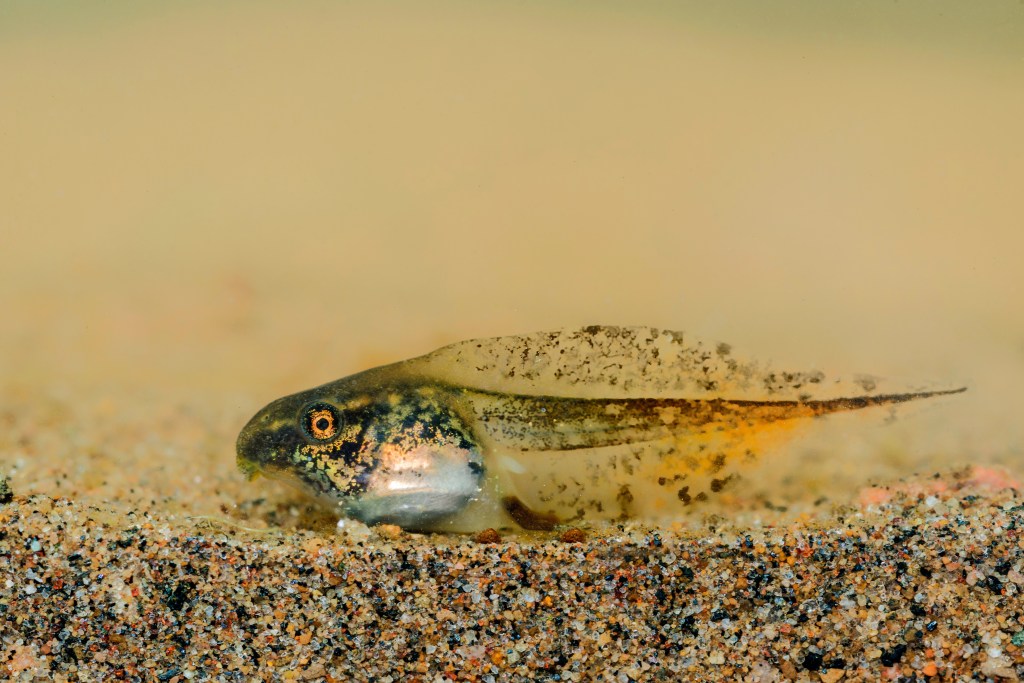 ANDREW MCLACHLAN—GETTY IMAGES
Next, a tadpole grows into a froglet. A froglet looks more like a frog. It has legs for hopping and walking. It has lungs for breathing air.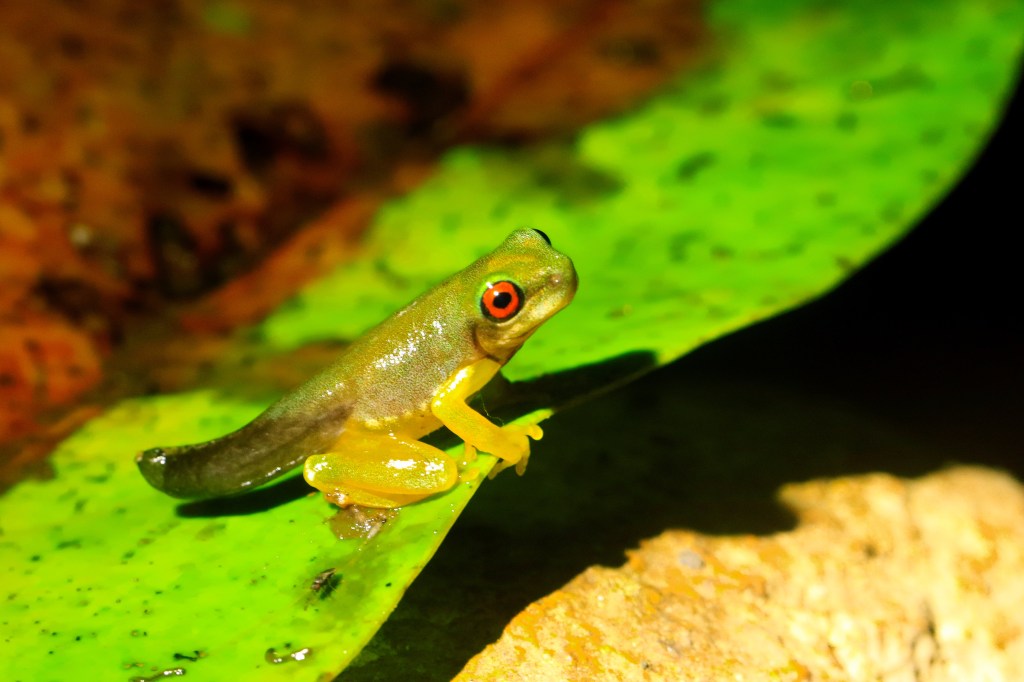 DANITA DELIMONT—GETTY IMAGES
An adult frog doesn't have a tail. A female lays eggs.
KURIT AFSHEEN—GETTY IMAGES
The Life Cycle
Look at this chart. It shows a frog's life cycle. You can see how a frog grows. All types of frogs have the same life cycle.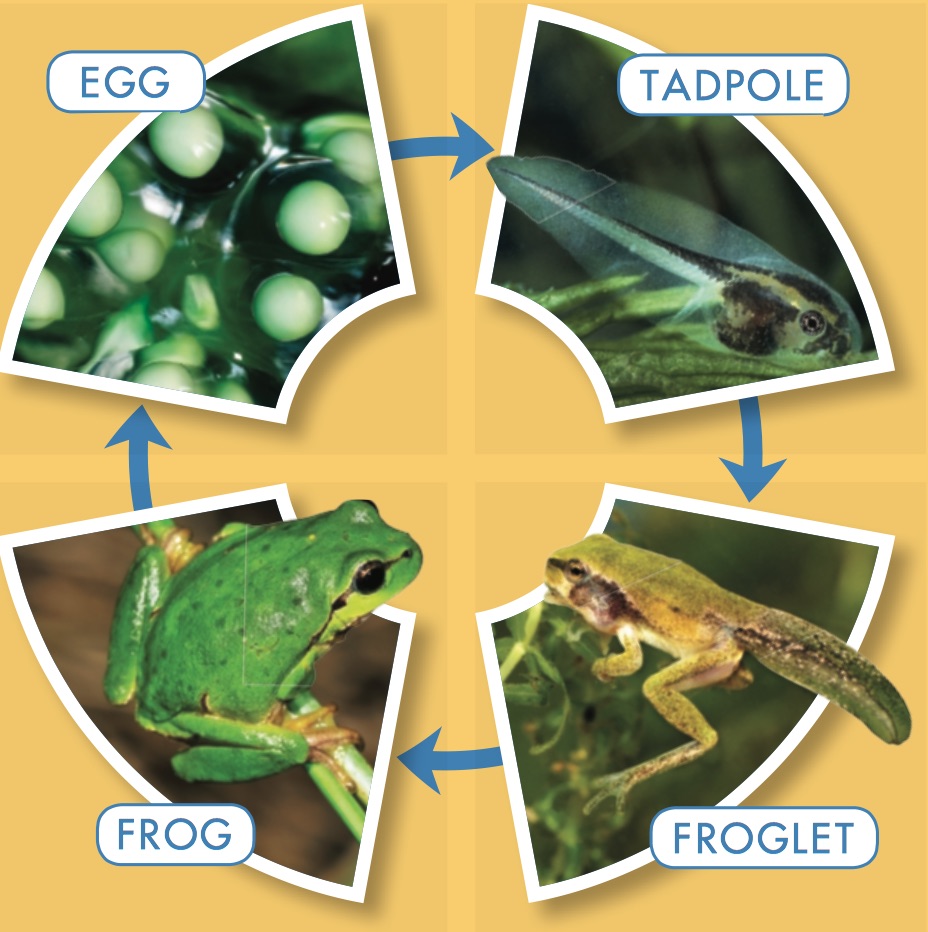 CLOCKWISE FROM TOP LEFT: MARTIN SHIELDS—GETTY IMAGES; S. MONTANARI—DEA/GETTY IMAGES; VISUALS UNLIMITED/GETTY IMAGES; ARTERRA/UIG/GETTY IMAGES