An Ocean Food Chain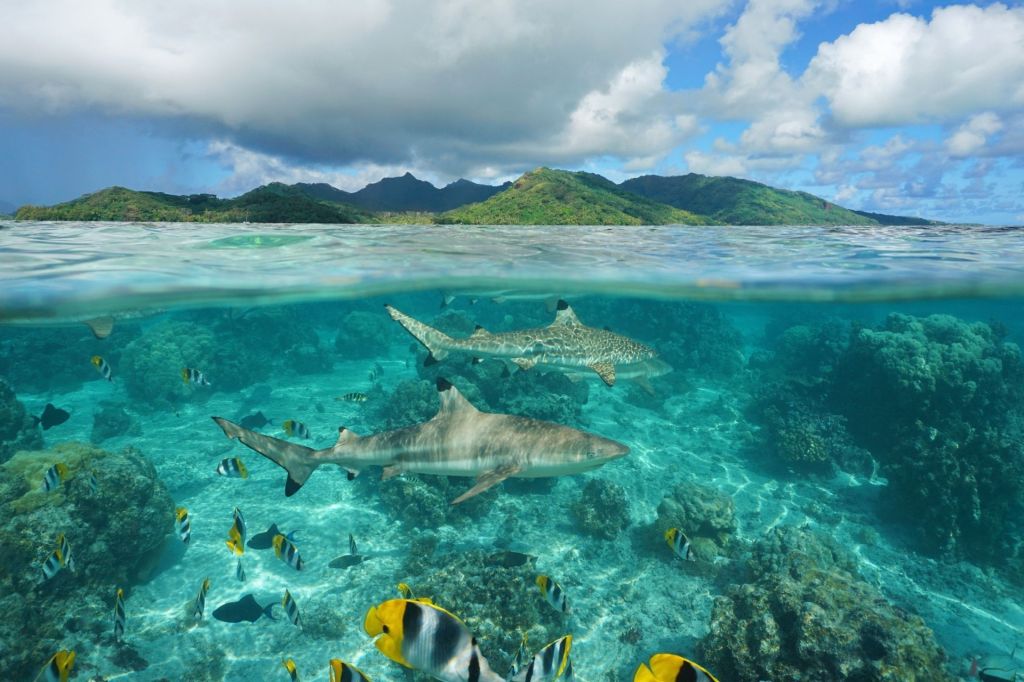 A food chain shows how energy passes from one living thing to another. The great white shark is at the top of the ocean food chain. Read on to learn more.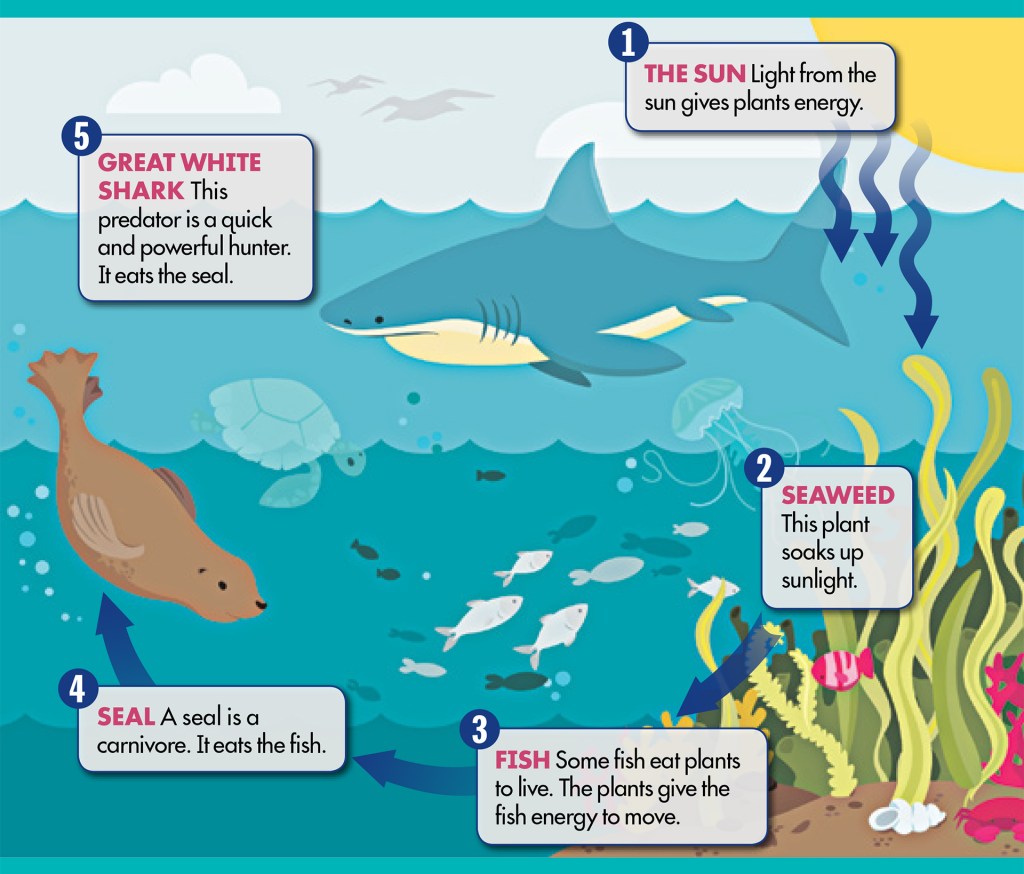 ILLUSTRATION BY DARBY MINTER FOR TIME FOR KIDS
1.The Sun Light from the sun gives plants energy.
2. Seaweed This plant soaks up sunlight.
3. Fish Some fish eat plants to live. The plants give the fish energy to move.
4. Seal A seal is a carnivore. It eats the fish.
5. Great White Shark This predator is a quick and powerful hunter. It eats the seal.