All About Owls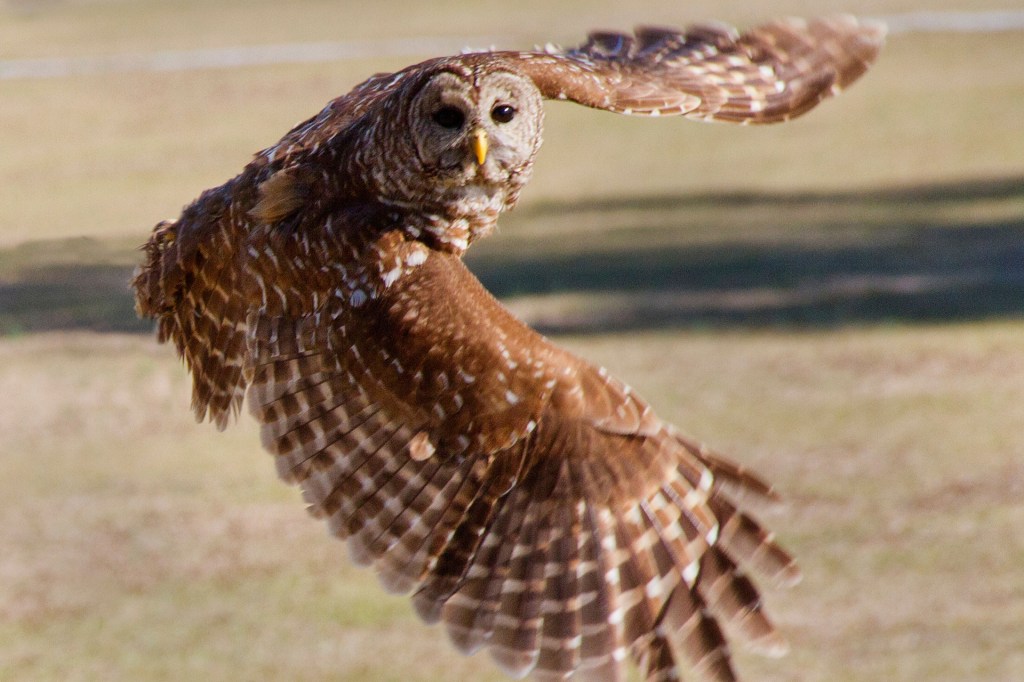 GETTY IMAGES
Night Creatures
Owls are nocturnal. They are active at night. They sleep during the day when the sun is shining.
HAL BERAL—VWPICS/ALAMY
Silent Flyers
Owls fly quietly. How do they do it? The secret is their long wings and the shape of their feathers. There are spaces between the feathers.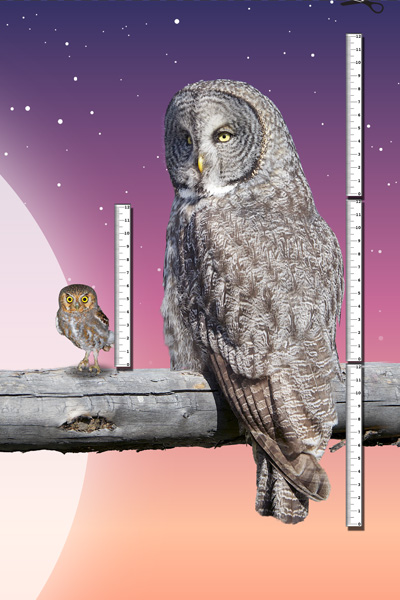 GLENN BARTLEY—ALL CANADA PHOTOS/ALAMY; BARRET HEDGES—GETTY IMAGES
All Kinds of Owls
There are about 200 kinds of owls. Each one looks different. The smallest owl is the elf owl. It is about six inches tall. The largest owl is the great gray owl. It can grow to be 32 inches tall.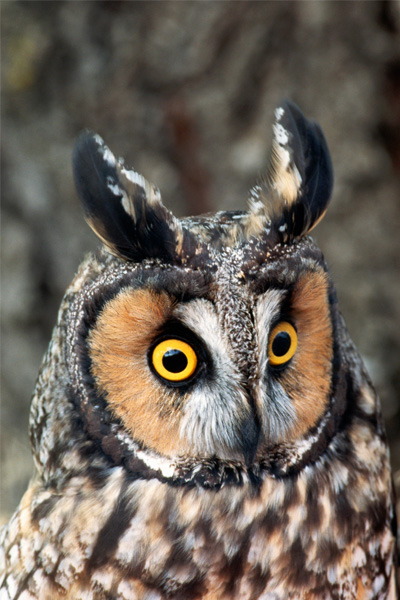 W. PERRY CONWAY—GETTY IMAGES
Sharp Senses
Owls see and hear very well. They can hear prey
prey
WAYNE LYNCH—GETTY IMAGES an animal that is hunted by another animal for food ( ) Sea lions are prey for sharks. even before they see it. When an owl hears a sound, it can turn its head all the way around.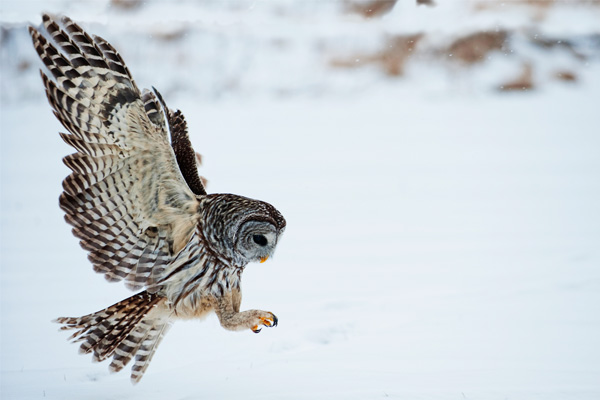 BRUCE LICHTENBERGER—GETTY IMAGES
Great Hunters
Owls use their talons, or claws, and their sharp beak to capture
capture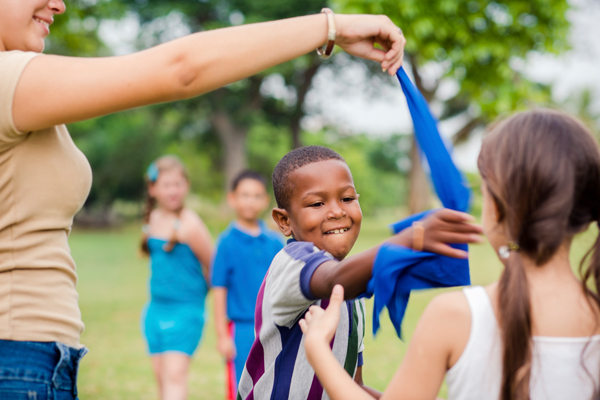 DIEGO CERVO—AGEFOTOSTOCK to take control of something or someone ( ) Tim captured the flag during a game with his friends. and hold small animals. Owls are carnivores. They eat mice, insects, fish, and other birds.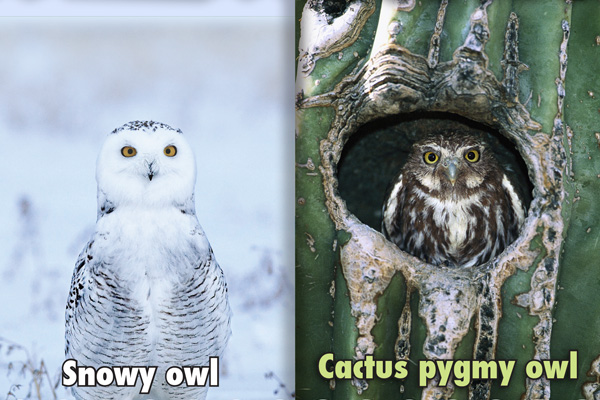 LOUIS-MARIE PREAU—GETTY IMAGES; TOM VEZO—MINDEN PICTURES/GETTY IMAGES
Science Scoop
Owls live almost all over the world. Snowy owls live in the Arctic. It is very cold there. Cactus pygmy owls live in deserts. It is hot there. Owls also live in forests and jungles. Antarctica is the only place where owls do not live.