Haz un tour
La Casa Blanca está en la capital de nuestra nación, Washington, D.C. La Casa Blanca tiene más de 200 años. Es donde el presidente y la Primera Familia viven. Mira lo que sucede en la casa más famosa en América.
El presidente trabaja.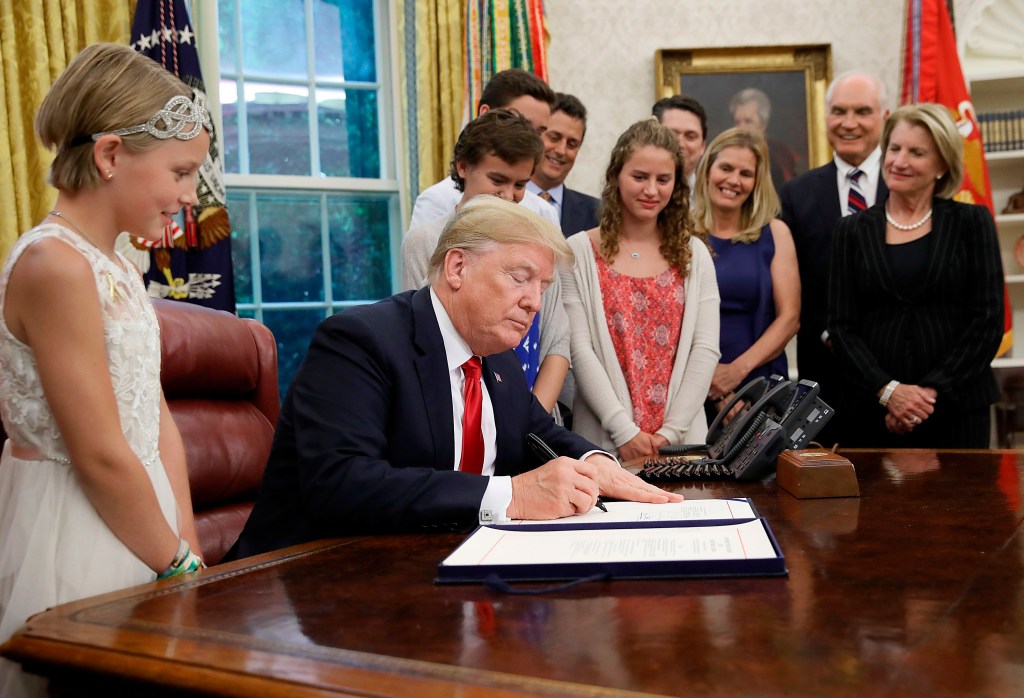 WIN MCNAMEE—GETTY IMAGES
Él firma propuestas de ley en leyes. Aquí, el Presidente Donald Trump firma una ley para la salud de niños.
El presidente se divierte.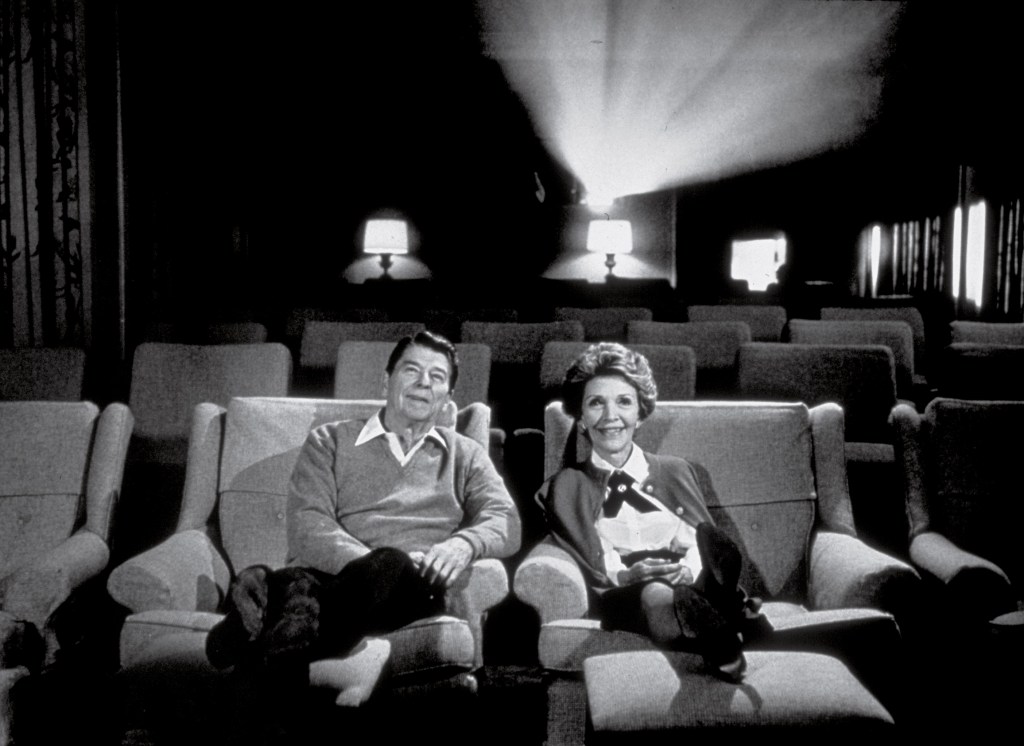 PETE SOUZA—WHITE HOUSE/THE LIFE PICTURE COLLECTION/GETTY IMAGES
Puede ir al cine de la Casa Blanca. El Presidente Ronald Reagan disfruta de la película The Sound of Music.
El presidente pasa tiempo con su familia.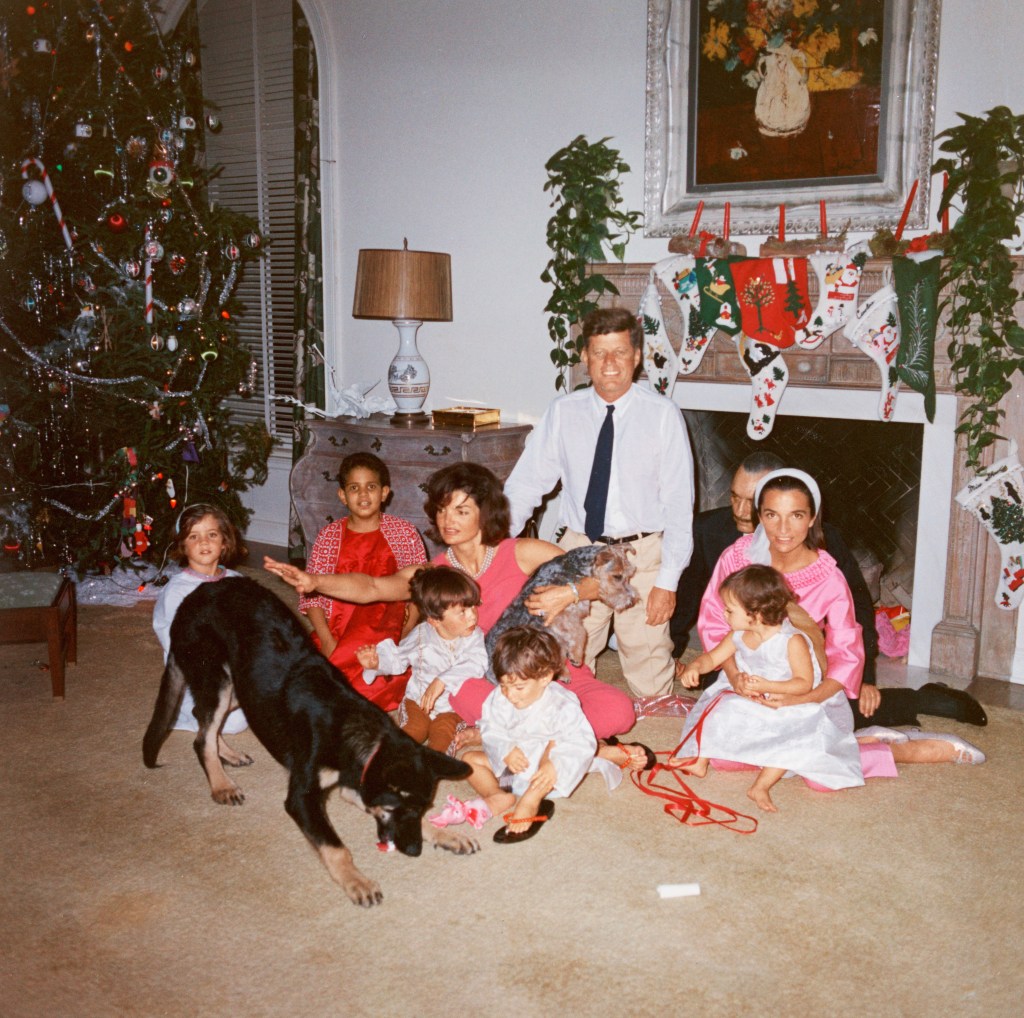 JOHN F. KENNEDY LIBRARY/GETTY IMAGES
Hasta el presidente necesita relajarse. El Presidente John F. Kennedy celebró la Navidad en la Casa Blanca. Posó para una foto familiar. ¡Pero las mascotas no querían permanecer quietas!
El presidente es el anfitrión de invitados.
CHIP SOMODEVILLA—GETTY IMAGES
Líderes del mundo visitan la Casa Blanca. El Presidente Barack Obama invitó a Justin Trudeau. Es el líder de Canadá. Saludaron para una foto.
¿Lo sabías?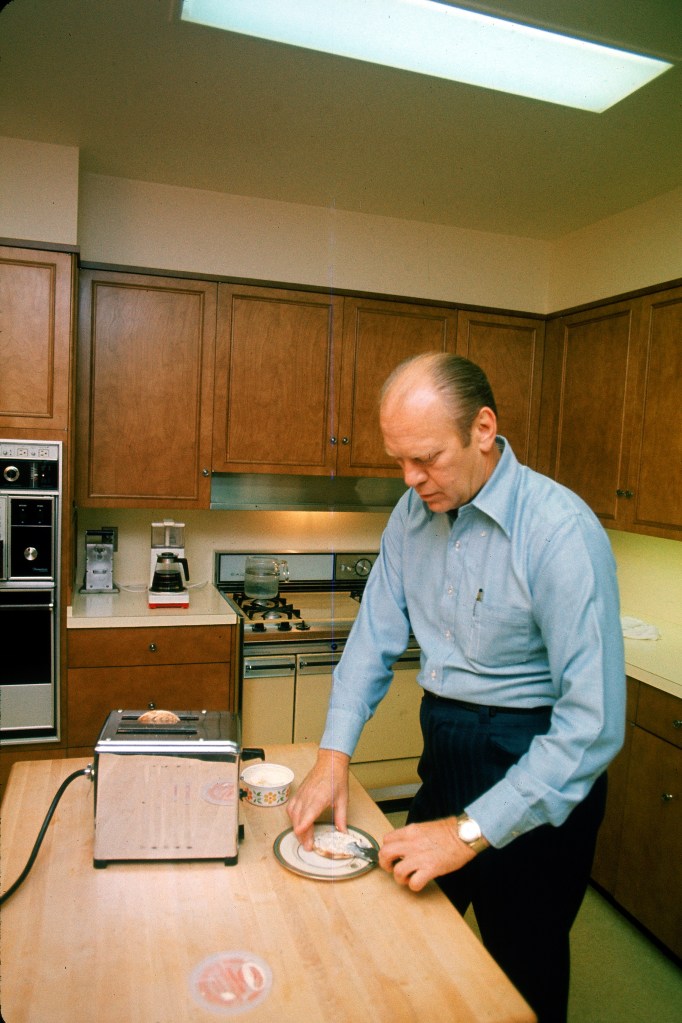 DIRCK HALSTEAD—THE LIFE IMAGES COLLECTION/GETTY IMAGES
Los presidentes de EE.UU. pagan su propia comida. Una factura llega cada mes. Aquí, el presidente Gerald Ford prepara un muffin inglés en la cocina de la Casa Blanca.