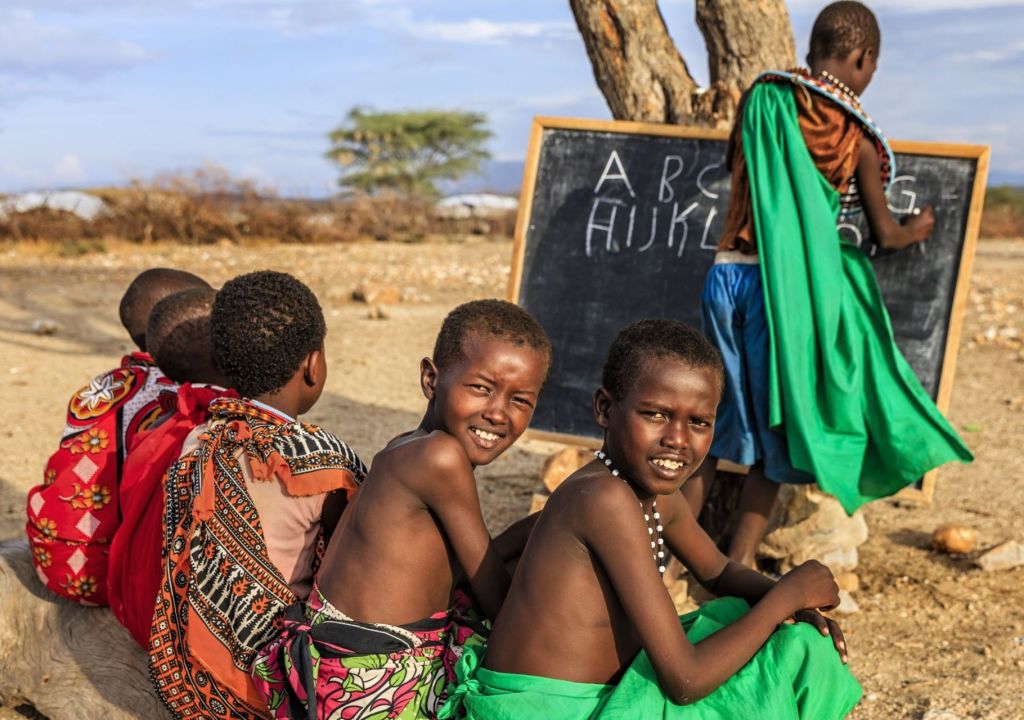 Kids all over the world go to school. Some of the schools look like yours. Some look different. But they have one thing in common
in common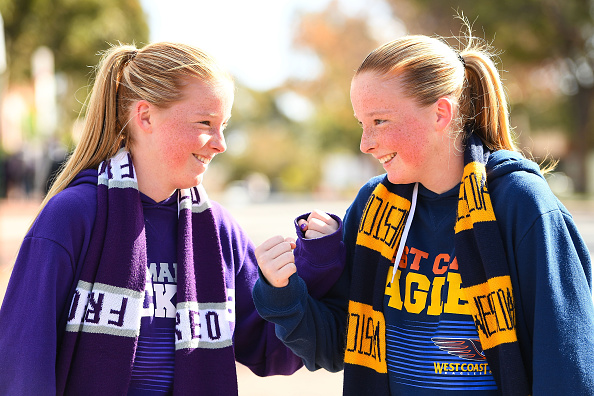 DANIEL CARSON—AFL MEDIA/GETTY IMAGES shared (adjective) My twin sister and I have a lot in common, but many things about us are different. . They are places where kids go to learn. Take a look.
This school is in Cuba.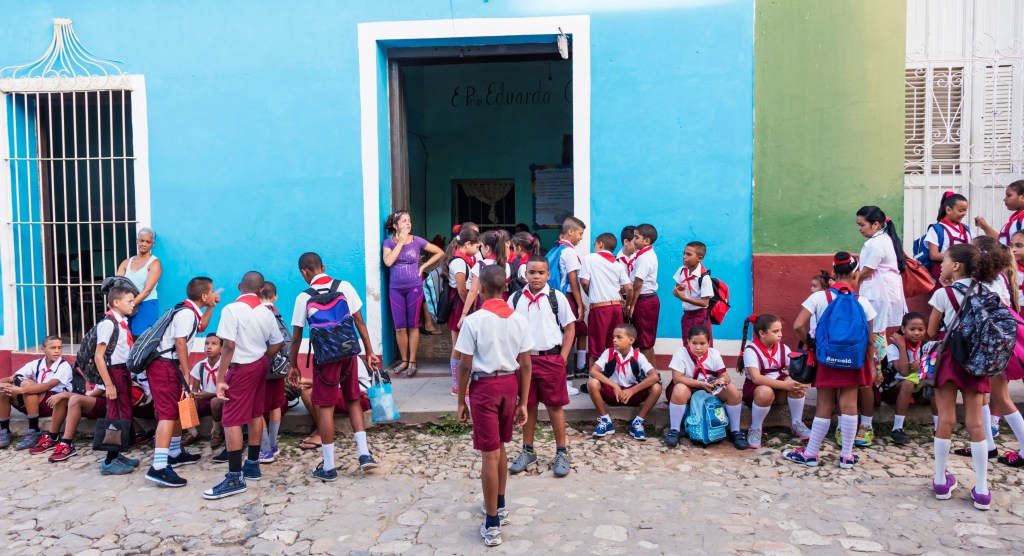 ROBERTO MACHADO NOA—LIGHTROCKET/GETTY IMAGES
Students get to school early. They wait outside the building. Soon, class will start. Students are ready to learn.
This school is in Bangladesh.
MUNIR UZ ZAMAN—AFP/GETTY IMAGES
It is a floating school. The classroom is on a boat. These students are good listeners!
This school is in Indonesia.
PUTU SAYOGA—GETTY IMAGES
It is in a rain forest. Students study nature
nature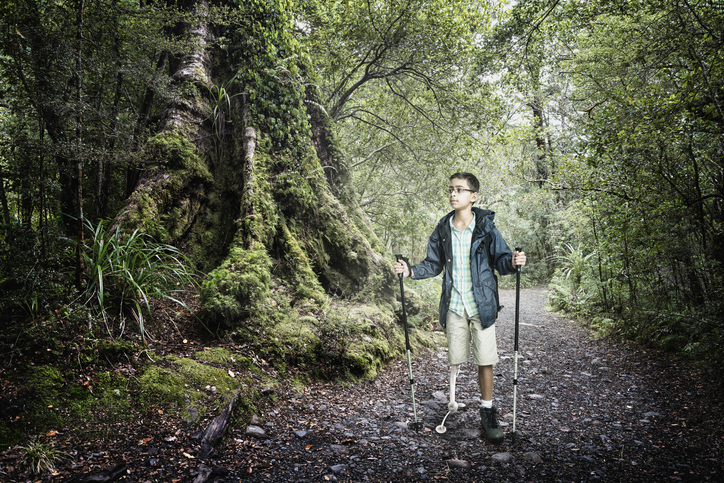 DONALD IAIN SMITH—GETTY IMAGES anything not designed or built by humans; the world not created by humans (noun) Marcus loves spending time outside, in nature. . They learn how to care for it. In this photo, kids are eating lunch together. After lunch, they clean up.
This school is in Germany.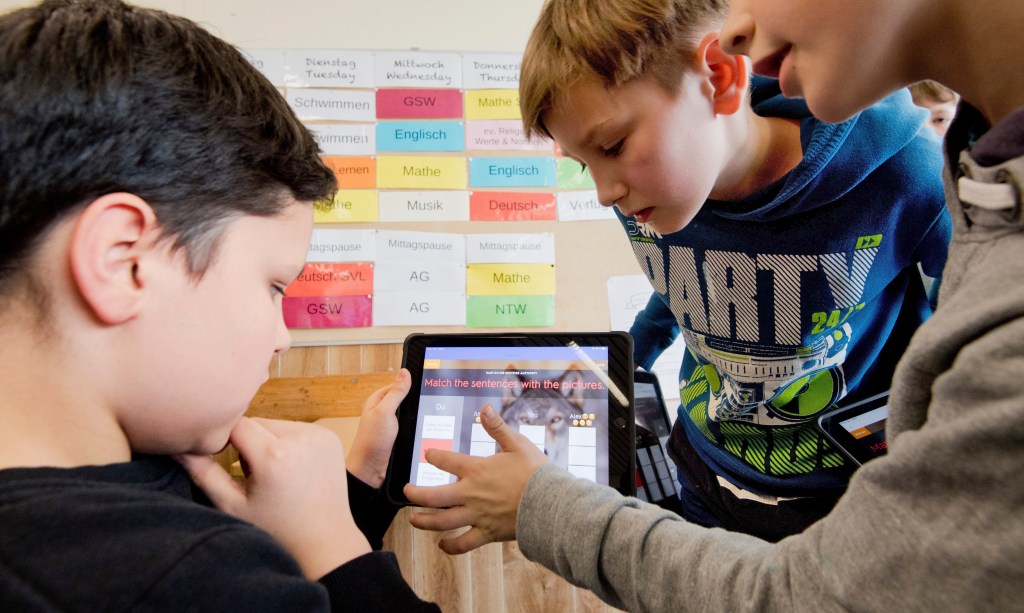 JULIAN STATENSCHULTE—GETTY IMAGES
It is a digital
digital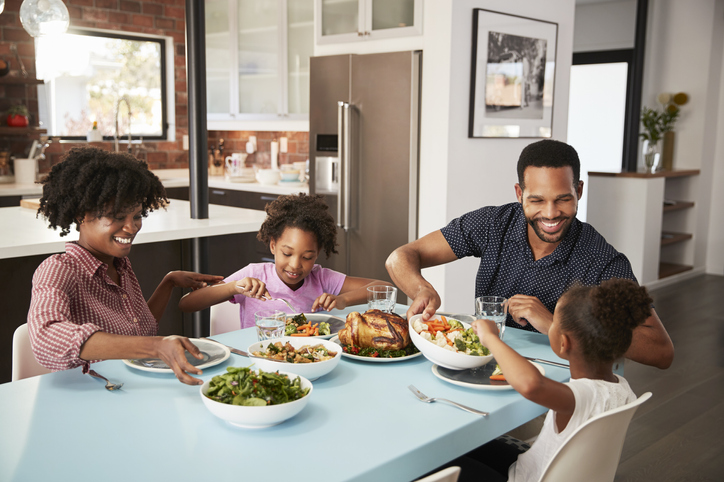 MONKEY BUSINESS IMAGES/GETTY IMAGES using computer technology (adjective) My family has a rule against using digital devices at the dinner table. school. Students use technology to learn. These kids are using tablets. Look how focused
focus
CHRIS RYAN—CAIA IMAGE/GETTY IMAGES pay close attention (adjective) The teacher advised the class to be more focused on the quiz. they are.
Where in the World?
Look at the map. Then find the countries you have read about.