The Water Cycle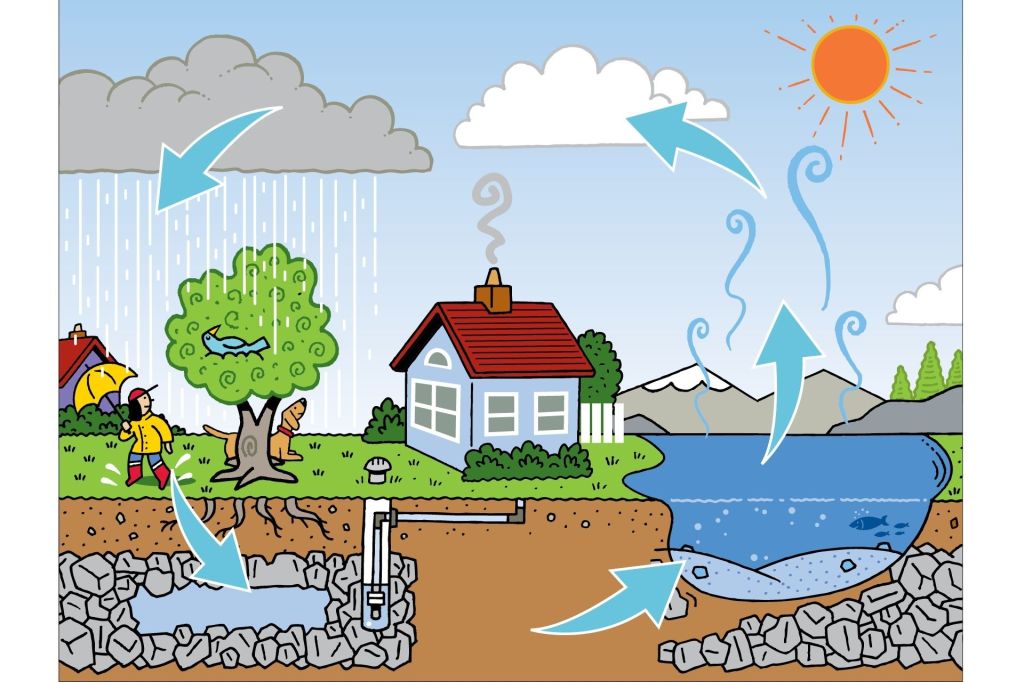 Water is always on the move. This movement is called the water cycle.
Around It Goes
Water is all around us. It is underground. It is on the Earth's surface. It is in the air. Water changes as it moves from place to place.
Water can turn to ice if the weather is cold enough. Water turns into a liquid or a vapor when it is warmed by the sun. As vapor, it floats into the air. It falls back to Earth as rain or snow. Then the cycle starts all over again. This diagram shows the process.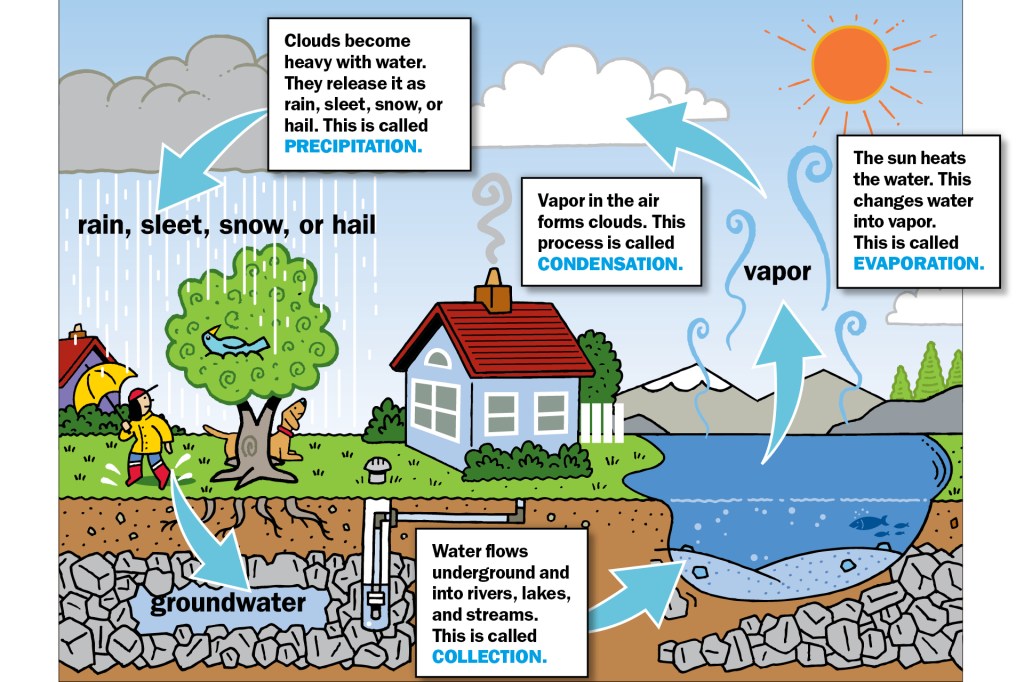 ILLUSTRATION BY CHRIS REED FOR TIME FOR KIDS