Food Banks
You might expect this magazine to do a story about banks—the kind with tellers and vaults, where you deposit money you want to save and withdraw it as you need it. But this is a story about a different kind of bank, one that has become important to millions of families during the coronavirus pandemic. This is a story about food banks.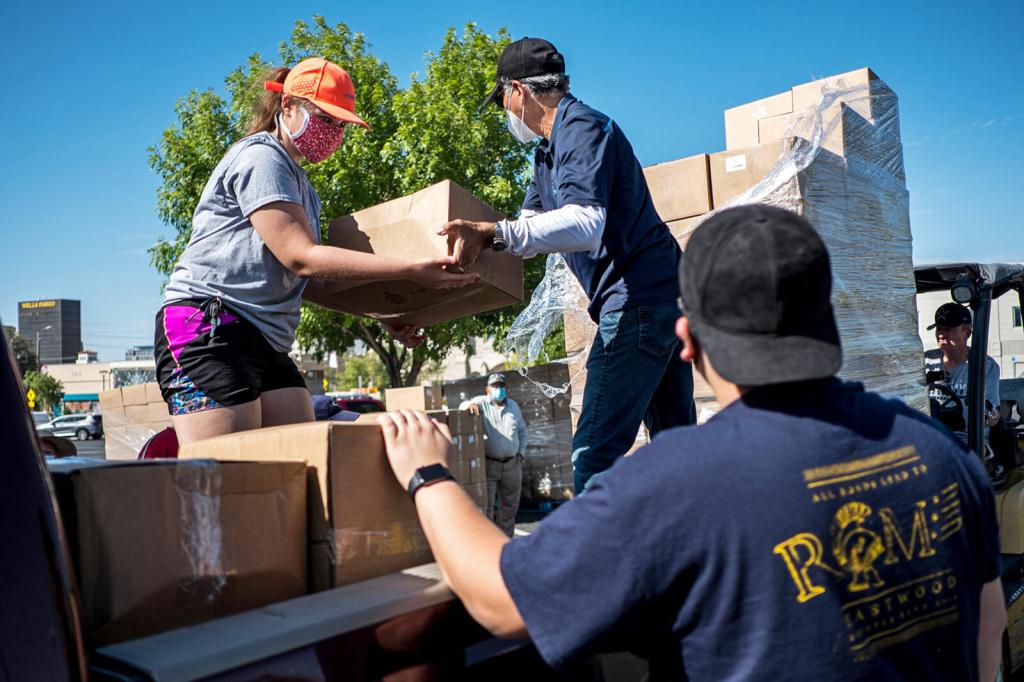 JOEL ANGEL JUÁREZ—BLOOMBERG/GETTY IMAGES
A food bank is an organization that gets food to people who need it but are unable to pay for it. Feeding America is the largest hunger-relief organization in the United States (see "Helping to End Hunger," on page 4). It runs 200 food banks across the country. Those banks partner with 60,000 local food pantries and meal programs. The pantries and programs distribute the food to people in local communities.
Because of the pandemic, many more people have needed help. According to Consumer Reports, about 1 in 5 grocery shoppers in the U.S. has used the resources of a food bank or similar service. That's about twice the number of people that used a food bank in the year before COVID-19 hit.
Gathering Food
JAYME GERSHEN—BLOOMBERG/GETTY IMAGES
Food bank systems require communication and connections. During the pandemic, they've had to quickly change their processes to get food to people who need it. Let's explore this by starting with the biggest group—Feeding America—and working our way to the food pantries themselves.
The U.S. food problem isn't that there's not enough to eat, says Zuani Villarreal of Feeding America. "Seventy-two billion pounds of food goes to waste every year," she says. The problem is getting the food to the people who need it. That takes time and costs money.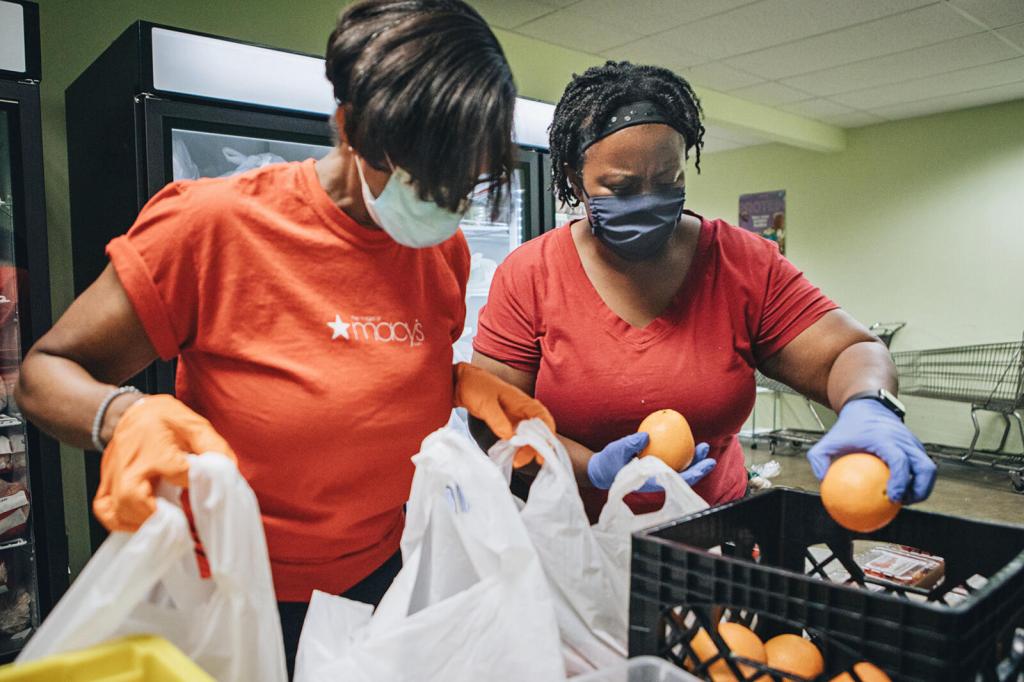 JAYME GERSHEN—BLOOMBERG/GETTY IMAGES
Feeding America doesn't give food directly to individuals. Instead, it gathers food from grocery stores, food manufacturers, farms, and other sources. Then it coordinates with packers and shippers to get those products out to the food banks that need them most. It also fundraises on behalf of the food banks.
The food banks don't usually distribute food to individuals, either. They're warehouses. They store millions of pounds of food that come to them from Feeding America, or from the government through the U.S. Department of Agriculture. And if there are items a food bank needs but doesn't receive through donations, it will buy them with money it has raised.
Giving Food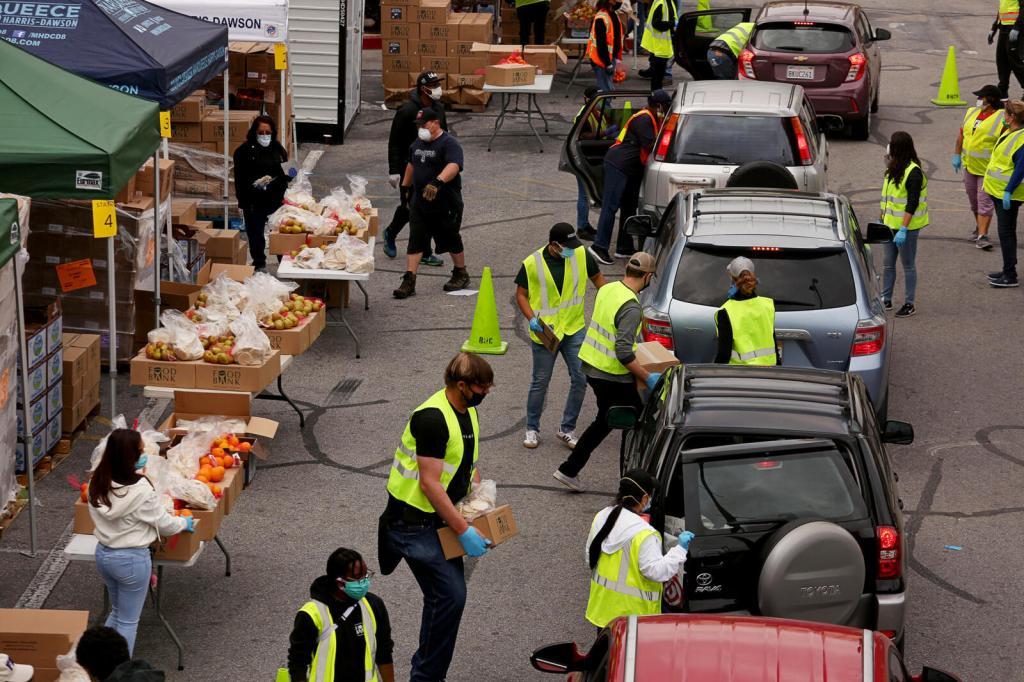 GENARO MOLINA—LOS ANGELES TIMES/GETTY IMAGES
Food pantries in cities and towns across America get their supplies from food banks they're connected with. The Ossining Food Pantry is located in the basement of a church in Westchester County, New York. It serves 240 families each week, Tom McArdle says. He is the pantry's external affairs coordinator. Before COVID-19, families could register with the pantry, go into the facility, and take a certain amount of food based on their preferences and the size of their family.
Because of health concerns brought on by the pandemic, families don't get to choose. The people who work at the pantry pack bags for each family. An arriving family gets a very full bag of what's available. There are also supermarket gift cards, and vouchers to be used at the farmers' market held in town each weekend. Home delivery is available for senior citizens who can't get to the pantry themselves.
Food bank systems help many people. Hopefully, one day, they won't need to exist. "Our vision is an America where no one's hungry," says Villarreal of Feeding America. The country's food banks and pantries are working toward that goal, one day and one meal at a time.